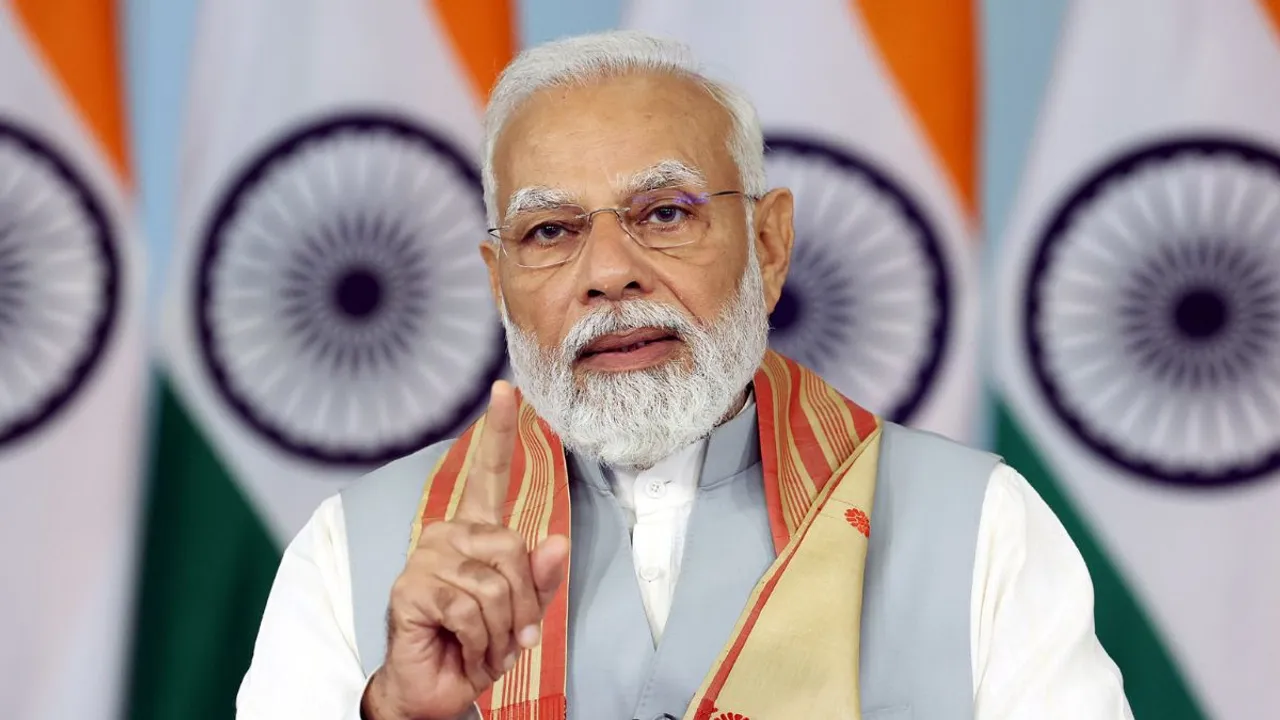 Jaipur: Prime Minister Narendra Modi will address a rally in Rajasthan's Ajmer district on Wednesday, the first major event in a month-long outreach campaign by the BJP to mark its nine years in power at the Centre.
He will also offer prayers at the famous Brahma temple in the holy town of Pushkar, nearly 15 km from Ajmer city, before addressing the public rally.
The prime minister is scheduled to reach Kishangarh airport at 3 pm.
Rajasthan, where the ruling Congress is caught in a leadership tussle between Chief Minister Ashok Gehlot and his former deputy Sachin Pilot, goes to the polls this year-end.
Modi will travel by helicopter from Kishangarh airport to Pushkar, where he will offer prayers at the Brahma temple from 3.40 pm to 4 pm.
He will then travel by helicopter to a helipad near the rally venue - Kayad Vishram Sthali - on Jaipur road at 4.45 pm, police sources said.
Union ministers Arjun Ram Meghwal and Kailash Chaudhary, and other BJP leaders from Rajasthan will attend the meeting.
Ajmer North MLA Vasudev Devnani said BJP workers from 45 assembly and eight Lok Sabha constituencies are being mobilised for the rally.
The constituencies fall in the districts of Ajmer, Nagaur, Tonk, Bhilwara, Rajsamand, Jaipur and Pali.
Over the past few weeks, Modi had also visited Rajsamand and Sirohi.
BJP leaders have already held press conferences in several states to mark Modi's nine years as prime minister.
The PM's rally will flag the beginning of a series of party meetings as part of a major outreach campaign.