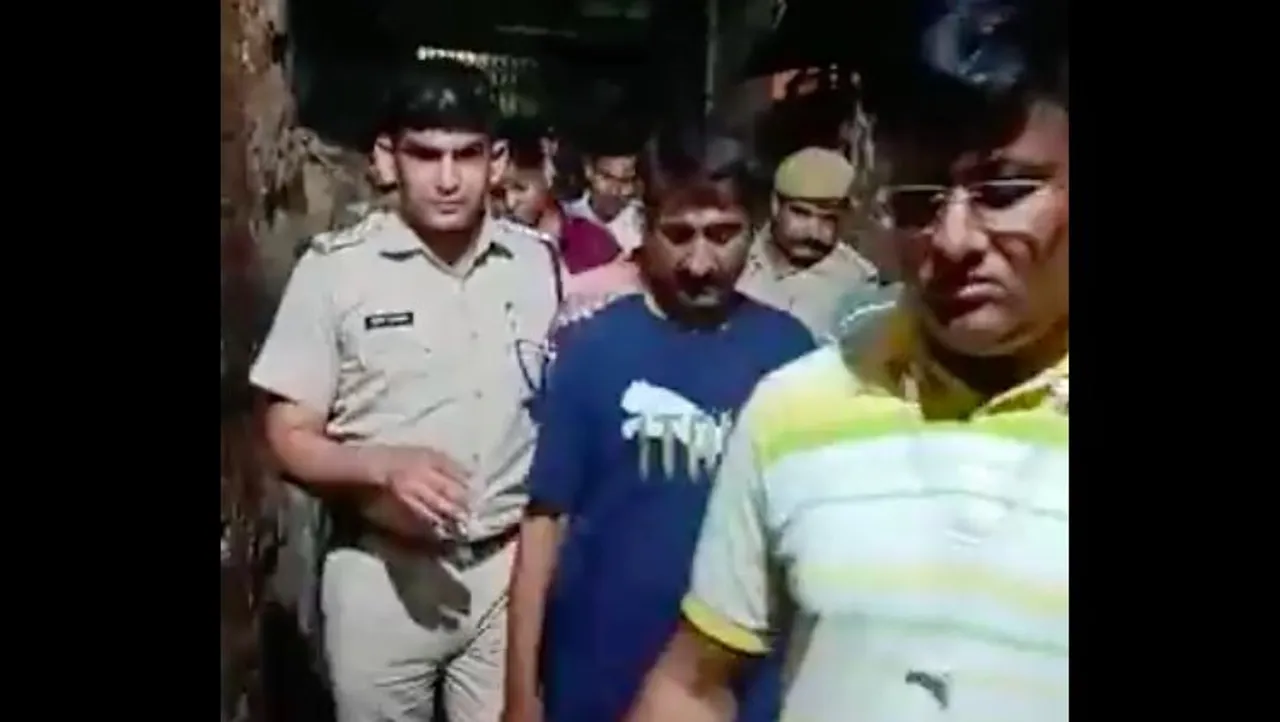 New Delhi: Rajasthan police has taken action against Ajmer CO, who was caught on camera tutoring Ajmer Dargah cleric Salman Chishti to say that he was in an inebriated condition while making the threat video.
Chishti was arrested for threatening to behead Nupur Sharma.
The CO was seen putting his hand on Chishti's shoulder and teaching him in order to save him.
BJP's spokesperson and IT cell in-charge Amit Malviya shared the video on Twitter stating that Ashok Gehlot's Rajasthan police was trying to save Ajmer dargah cleric by making him accept that the comment of Nupur Sharma's beheading was made by him in an unconscious state of mind.
In this video, Ashok Gehlot's police is seen tutoring Salman Chishti, who called for Nupur Sharma's beheading, to claim that he made the statement in an inebriated condition so that he can be saved. Do #HinduLivesMatter in Congress rule? RJ police could have averted Udaipur too. pic.twitter.com/a33zZxIYgn

— Amit Malviya (@amitmalviya) July 6, 2022
Salman Chishti, a cleric of Ajmer dargah sharif, on-camera allegedly offered his house to anyone who beheads now-suspended BJP spokesperson Nupur Sharma for her controversial remark against Prophet Mohammad. Cleric has now been arrested, police said on Wednesday.
The Ajmer police had registered an FIR against 'khadim' Salman Chishti on Monday night.
"Salman Chishti was caught last night (Tuesday)... He is a history-sheeter at the Dargah police station," an official said.
In the video, the cleric is purportedly seen and heard announcing he would gift his house to anyone who brings Sharma's head to him. Chishti is also allegedly heard saying he would shoot her dead for insulting the Prophet.