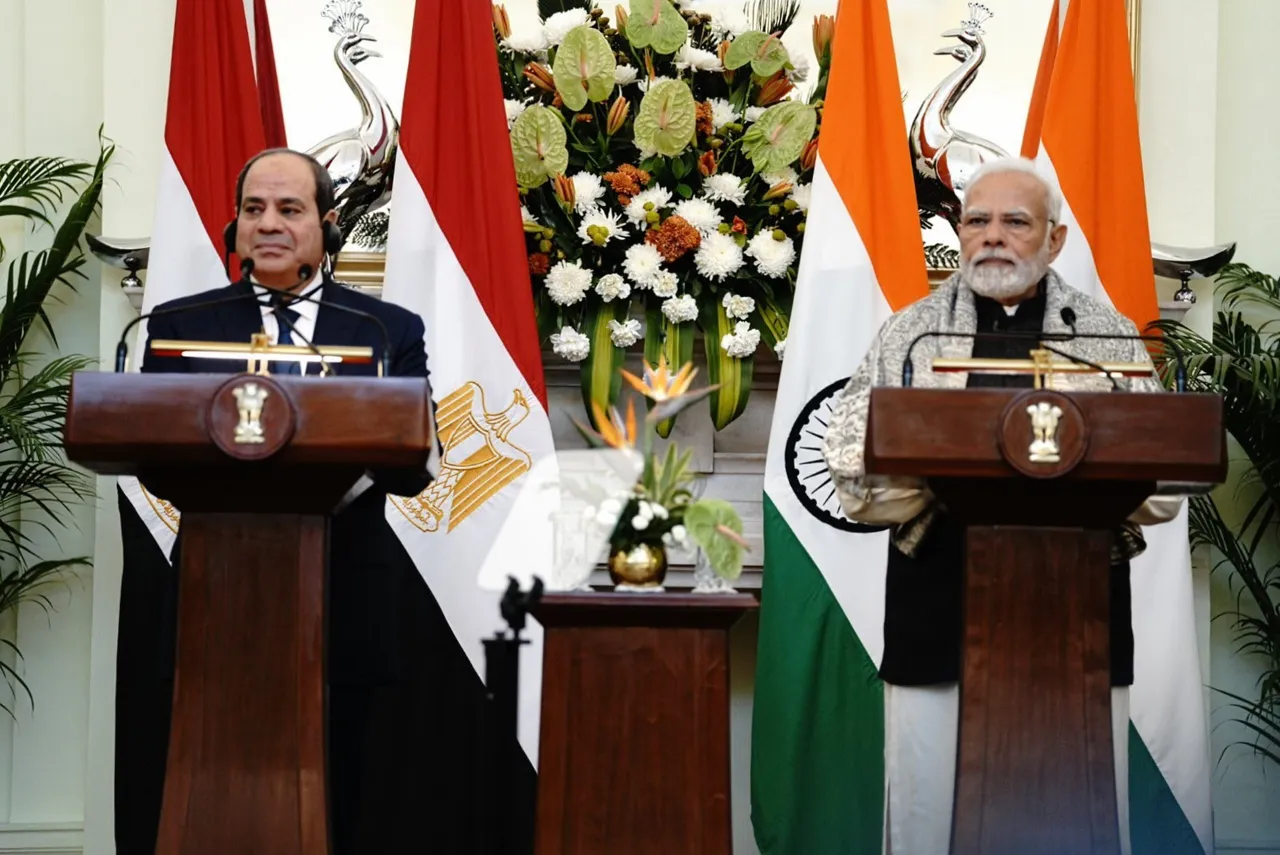 New Delhi: The public broadcasters of India and Egypt on Wednesday inked a memorandum of understanding (MoU) to facilitate sharing of content, co-production and training of officials in latest technologies.
The MoU was signed by Information and Broadcasting Anurag Singh Thakur and Egyptian Foreign Minister Sameh Hassan Shoukry in the presence of Prime Minister Narendra Modi and Egyptian President Abdel Fattah El-Sisi, who will be the chief guest at the Republic Day Parade.
Under the MoU, Prasar Bharati, the public broadcaster of India, and the National Media Authority (NMA) of Egypt agreed to exchange programmes for television and radio.
"The MoU is a general statement of intent, the specifics on content sharing will get worked out at a later date mutually," Prasar Bharati Chief Executive Officer Gaurav Dwivedi said when asked about programmes that India would share with Egypt as part of the pact.
"The MoU is part of the efforts by Prasar Bharati to expand the reach of DD India Channel to showcase the country's progress through programmes focussed on economy, technology, social development and also the rich cultural heritage," an official statement said.
It said that both the broadcasters will exchange their programmes of different genres like sports, news, culture, entertainment for telecast on their respective radio and television platforms.
"The MoU which will be valid for three years will also facilitate co-productions and training of the officials of both the broadcasters in the latest technologies," the statement said.
Prasar Bharati has 39 MoUs with foreign broadcasters for cooperation and collaboration in the field of broadcasting that provide for exchange of programmes in the field of culture, education, science, entertainment, sports, news.