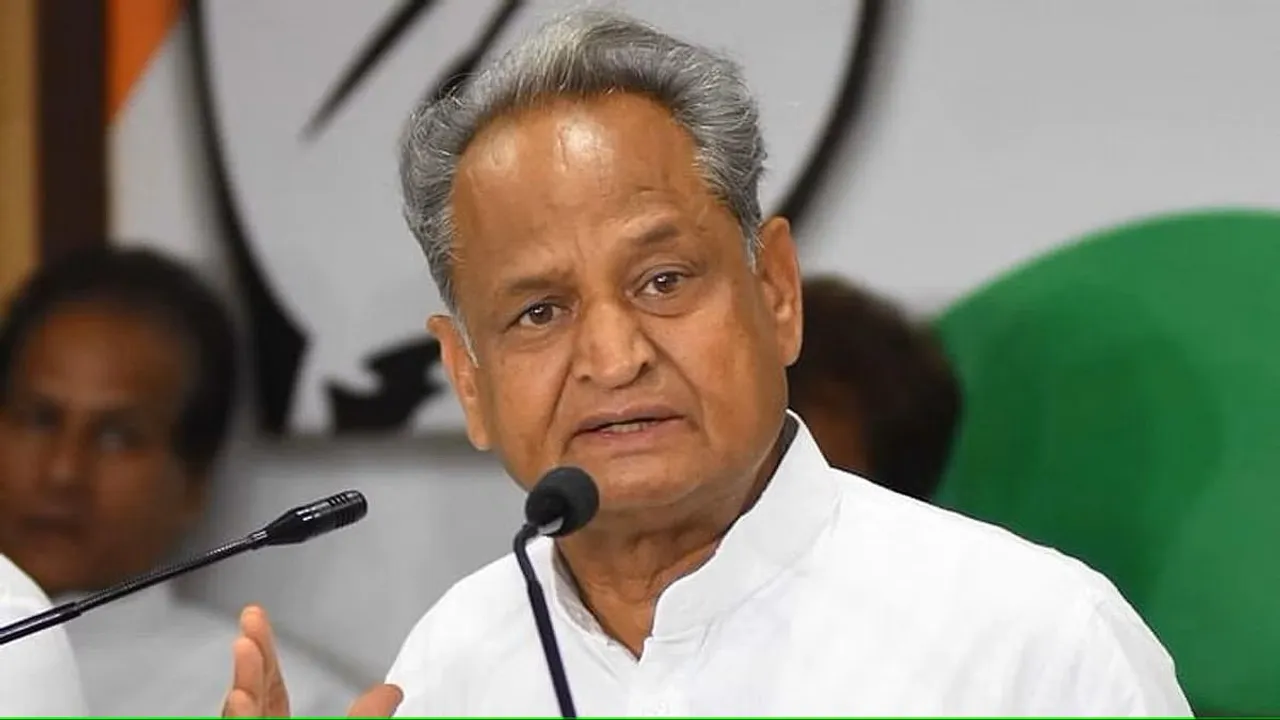 Jaipur: Rajasthan Chief Minister Ashok Gehlot said on Friday that the BJP's manifesto for the upcoming state Assembly polls has no substance and the public has been greatly disappointed by it.
Bharatiya Janata Party (BJP) president J P Nadda released his party's "Sankalp Patra" for the November 25 polls here on Thursday with promises, such as LPG cylinders for Rs 450 each to the Ujjwala scheme beneficiaries, 2.5 lakh government jobs in five years and increasing the financial assistance to farmers under the PM-Kisan scheme, among others.
Asked about the saffron party's manifesto, Gehlot told reporters at the airport here, "There is nothing new. According to me, they did not even do homework." He said the plans that the Congress government has already implemented or the guarantees that have been promised by the ruling party in the desert state have been written in a twisted manner in the BJP's manifesto.
"The public has been very disappointed and there is no substance in the manifesto. That is why I said, less homework seems to have been done," the chief minister said.
On the announcement that domestic LPG cylinders would be given to the Ujjwala scheme beneficiaries for Rs 450, he said, "Under our pressure, the Centre first reduced the price of the gas cylinders. Now, they are talking about Rs 450. The BJP's aim is only to reach out to the Ujjwala beneficiaries, we have moved beyond that."
"Apart from the Ujjwala beneficiaries, we will give cylinders for Rs 500 to 1.05 crore families, including those covered under the National Food Security Act," Gehlot said.
Meanwhile, Congress leader and former Rajasthan deputy chief minister Sachin Pilot expressed confidence that the party will retain its government in the state.
Talking to reporters in his constituency, Tonk, Pilot said, "I am completely confident.... I have full faith in the public that the Congress will form the government in Rajasthan again."
He claimed that the top BJP leadership is worried because the party's campaign is not gaining much traction. "Leaders from Delhi are coming, all the ministers, the prime minister is coming, yet they are not getting any response from the public," he said.
Pilot accused BJP leaders of employing divisionary tactics but asserted that the public is intelligent and not going to get trapped in these things.
"No matter how hard they try, the Congress will have an upper hand here," he said.
On reports of violence during polling in the Madhya Pradesh Assembly election, Pilot expressed hope that the Election Commission (EC) will take strict action. He said elections should be held in a peaceful manner.
"Democracy is like a festival in our country. Everyone has the right to vote," the former Union minister said.
The 200-member Rajasthan Assembly will go to polls on November 25 and the counting of votes will be taken up on December 3.