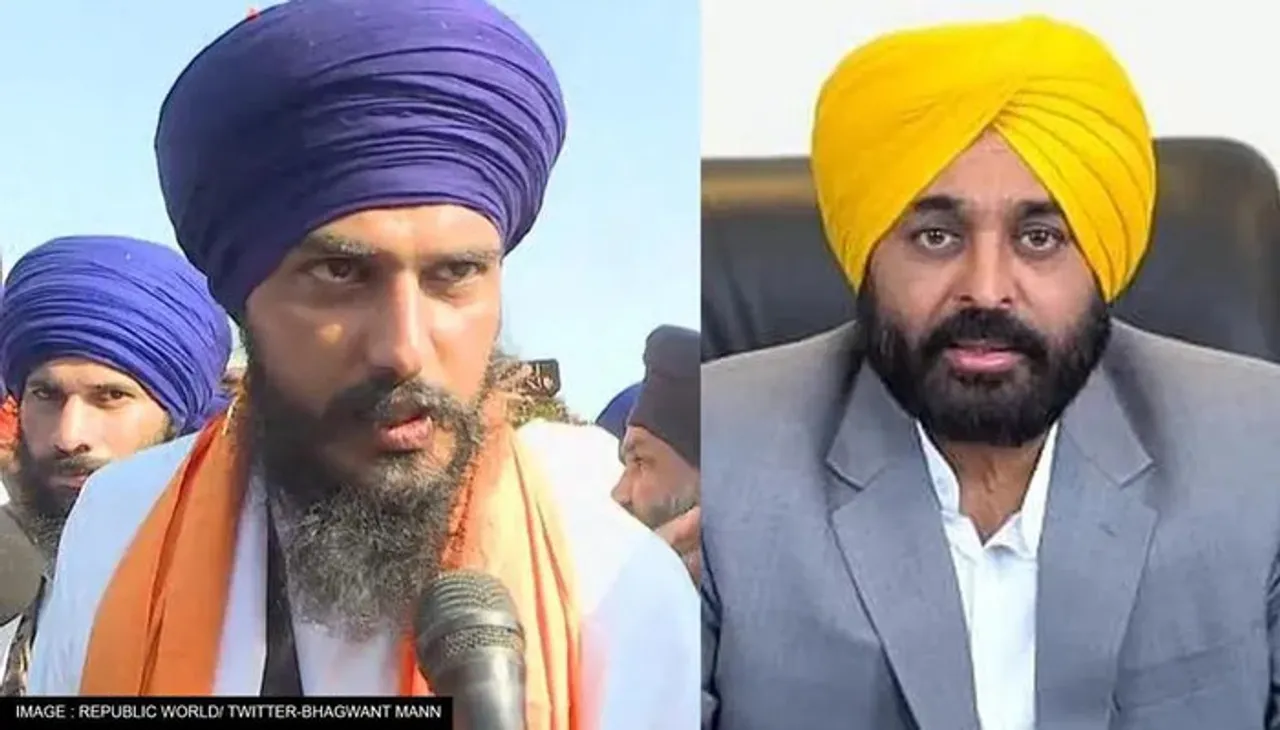 Chandigarh: Aam Aadmi Party government in Punjab is in the middle of a huge crisis as Punjab police are yet to nab Sikh hardliner Amritpal Singh despite a day-long search operation.
The internet services are still suspended and likely to continue on Sunday as well.
A late-night communication by the Punjab government confirmed that a manhunt was still on for Amritpal, even as so far 78 of his supporters are in police custody till the latest press communication at 9.30 pm.
Even as several members of opposition parties attacked the AAP government for mishandling the situation, the state government claimed that the situation in the state is completely stable.
All persons indulging in mischievous activities for disturbing peace and harmony in the state shall be dealt with strictly, it added.
Some also claimed that police action on Amritpal was an attempt by the Punjab government to divert the negative attention it gathered after back-to-back interviews of dreaded gangster Lawrence Bishnoi from inside the jail.
The situation in Punjab may turn even more tense in light of slain singer Sidhu Moosewala's barsi on Sunday where a large number of people are likely to participate.
Meanwhile, Punjab police have massive deployment in the Nakodar area of Jalandhar where Amritpal is believed to have hidden.
As per a press release of the state government, Amritpal and others were intercepted by the Police at the Shahkot-Malsian Road in Jalandhar district. Seven persons were arrested on the spot but Several others including Amritpal Singh evaded arrest and are on the run. A massive manhunt has been launched to nab them, he added.
During the state-wide operation, nine weapons, including one .315 bore rifle, seven rifles of 12 bore, one revolver and 373 live cartridges of different caliber have been recovered so far.
The Spokesperson informed that Amritpal and his men are involved in four criminal cases relating to spreading disharmony among classes, attempt to murder, attack on police persons and creating obstructions in the lawful discharge of duties of public servants. Case FIR No. 39 dated 24-02-2023 stands registered against him and others for the attack on Ajnala Police Station, he added.
He said that all persons involved in criminal offences shall be dealt in accordance with the law and all persons wanted by the police should offer themselves to the process of law. Their constitutional rights of legal defence shall be protected, he added.