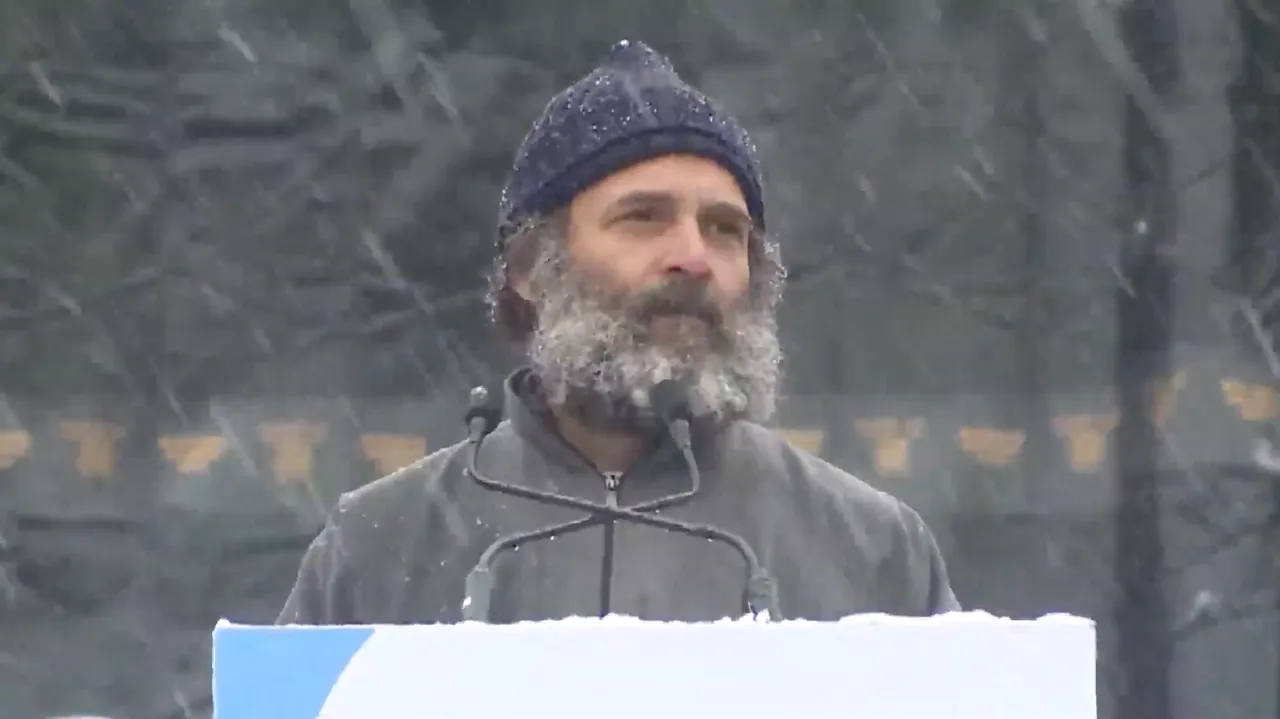 New Delhi: Congress leader Rahul Gandhi said that Narendra Modi, Amit Shah and Ajit Doval, who have been orchestrating violence, will never understand the pain of the families of people affected by violence.
Speaking at a rally to mark the culmination of his Bharat Jodo Yatra, Gandhi recalled his share of pain when his father Rajiv Gandhi and grandmother Indira Gandhi were assassinated.
Gandhi also said that he wanted to give an opportunity to terrorists to attack him during his yatra in Kashmir and this is why he chose to walk rather than travel in the vehicle.
The people of Jammu and Kashmir did not give me hand grenade but love, Gandhi said.
Gandhi challenged any BJP leader to walk in the valley the way he did. "They will not walk because they have fear," he said.
Gandhi reiterated that he has opened a shop of love in the market of hate (nafrat ke bazaar mein mohabbat ki dukaan).