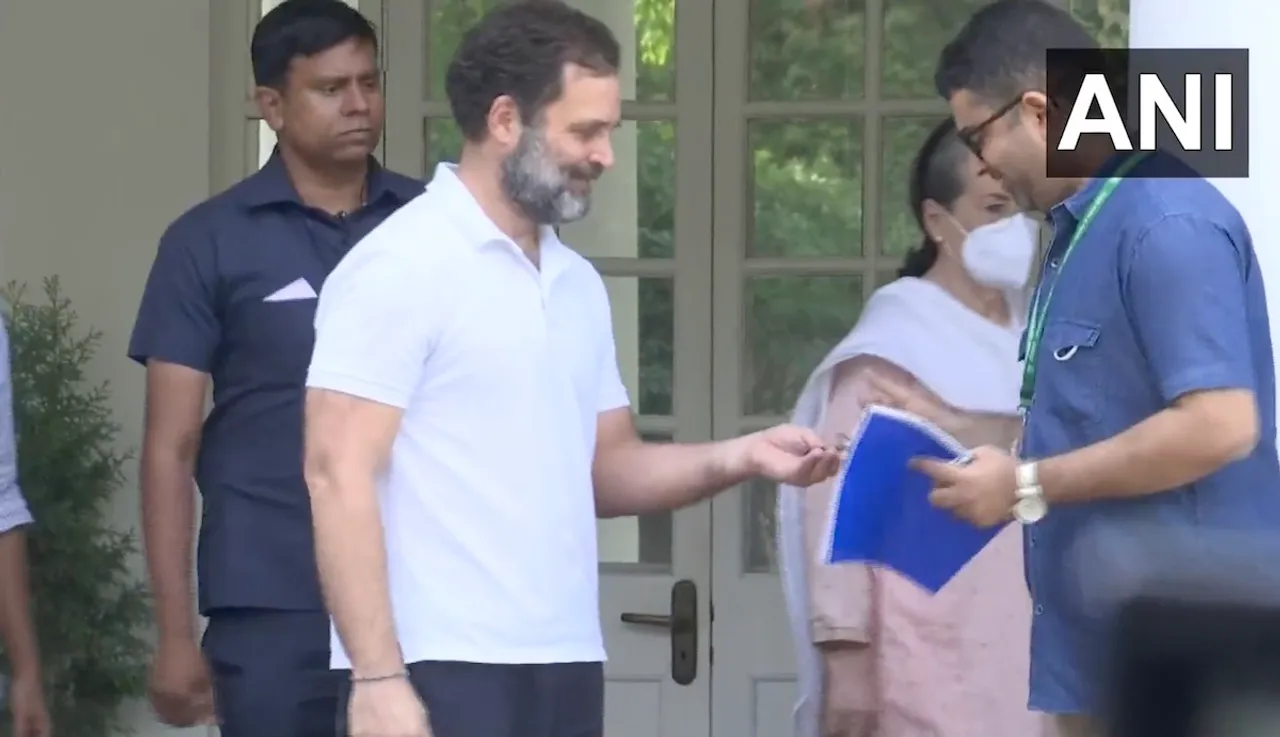 New Delhi: Congress leader Rahul Gandhi vacated his official bungalow in Lutyens' Delhi on Saturday and shifted to his mother Sonia Gandhi's residence, weeks after losing his Lok Sabha membership following his conviction in a defamation case.
The Congress said the government may "evict" Gandhi from a house but he occupies a place in the hearts and homes of crores of Indians.
The party also launched a "MeraGharAapkaGhar" campaign on social media with party leaders offering their homes to Gandhi.
Saturday morning, Gandhi moved out all his belongings from his 12, Tughlaq Lane residence where he had been staying for almost two decades.
Gandhi, his mother Sonia Gandhi and sister Priyanka Gandhi Vadra visited the bungalow in the morning. He handed over keys of the vacated house to officials of the Central Public Works Department (CPWD), sources said.
He shifted to his mother Sonia Gandhi's 10, Janpath residence.
The Lok Sabha Secretariat had issued a notice to him to vacate the bungalow by April 22, following his disqualification from Lok Sabha.
The former Congress chief was disqualified from Parliament after a Surat court convicted and awarded a two-year sentence to him in a defamation case over his Modi surname remarks made in Kolar in Karnataka in 2019.
He moved a sessions court against the magistrate's order but his plea was rejected. A relief on his conviction and disqualification could have paved the way for him to retain his official bungalow, allotted to him as a Wayanad MP.
Gandhi will now move the high court against the sessions court order.
The Congress said on its official Twitter handle in Hindi that "this country is the home of Rahul Gandhi. Rahul who resides in the hearts of people." "Rahul whose relation with the public is unbreakable. Some see in him their son, some brother, some their leader.... Rahul belongs to everyone and everyone belongs to Rahul. This is the reason why today the country is saying- Rahul ji, my house-your house," the Congress said, using the hashtag "#MeraGharAapkaGhar".
AICC general secretary K C Venugopal said, "They may evict you from a house, but you will always have a place in all our homes and hearts, Rahul ji. We know that such episodes won't deter you from raising the voice of the people and speaking truth to power." Congress spokesperson Pawan Khera said Rahul Gandhi is neither worried about the post nor about the government house. "He did not compromise on his principles even after risking everything," he said.
"Today Rahul Gandhi vacates his home at Tughlaq Lane in response to the LokSabha Secretariat's order. The Court gave him 30 days to appeal and the HC or SC could still reinstate him, but his exemplary gesture to move out shows his respect for the rules," said party MP Shashi Tharoor in a tweet.