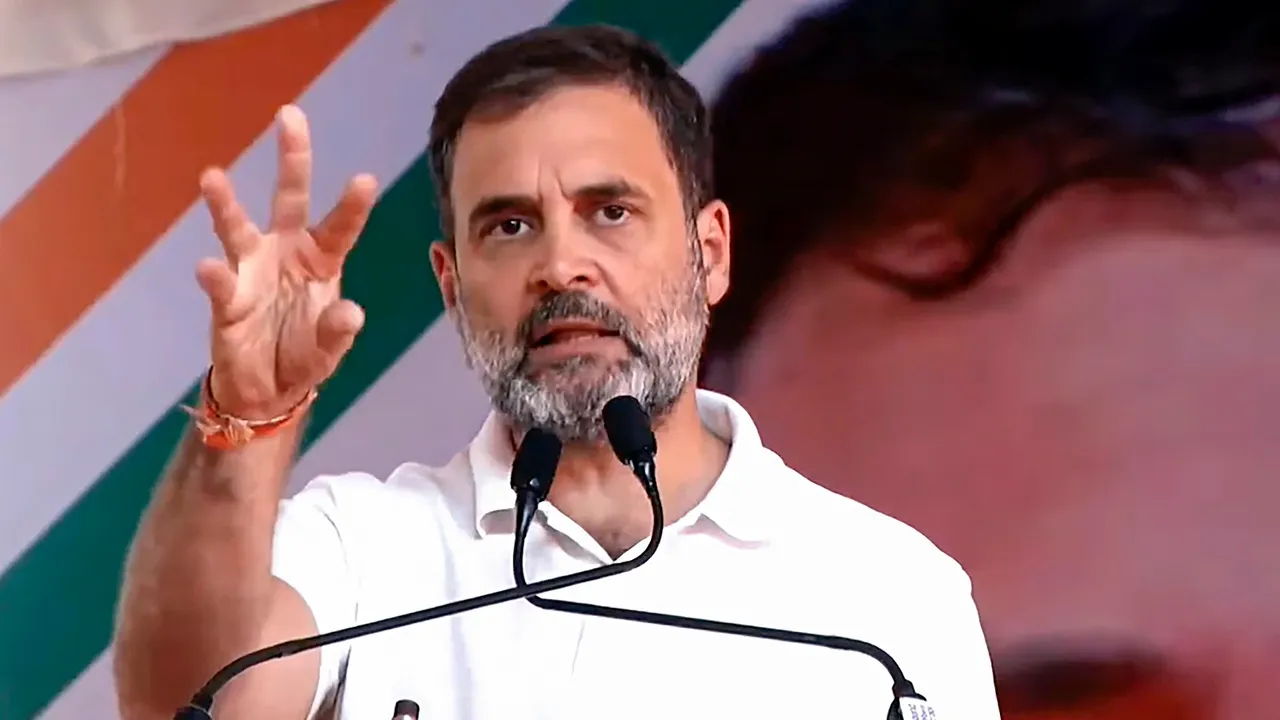 Bhopal: Congress leader Rahul Gandhi on Tuesday accused the BJP government of corruption in spending money from the Rs 7,000 crore package for Bundelkhand region, approved during the previous UPA rule, and claimed people did not get even Re 1 out of it.
Gandhi was addressing a public rally in Madhya Pradesh's Tikamgarh district, located in the impoverished Bundelkhand region.
The state assembly polls are scheduled on November 17.
"The UPA government had brought the Bundelkhand package worth Rs 7,000 crore in Uttar Pradesh and Madhya Pradesh, but you (public) didn't get even one rupee of it. All of its (package) money was not spent on irrigation, farmers, labourers. All the money was taken away by the BJP people," Gandhi alleged.
Further accusing the BJP governments in MP and at the Centre of working for those wearing "suit and boot," he said the people have two options – a government of billionaires which is involved only in corruption, or the Congress which works for farmers, labourers, small traders and youth.
Gandhi also asked the people if they had seen a video of the son of a Union minister (Narendra Singh Tomar).
He said "Tomar's son" is talking about transactions worth of Rs 15 crore to Rs 100 crore in the viral video.
"This is the public's money. This is the money of the people of Madhya Pradesh," the Congress leader added.
The Union minister's son has claimed the video is fake.
Gandhi also referred to alleged irregularities in various recruitment exams like Vyapam and Patwari, mid-day meal "scam", among others.
"Has (Prime Minister) Narendra Modi got them investigated by the CBI, ED or I-T? He didn't say a word on these," Gandhi said.
He said if the Congress comes to power in Madhya Pradesh, its government will provide a minimum support price (MSP) of Rs 2,600 per quintal of wheat, which will be increased to Rs 3,000 per quintal.
The Congress leaders also mentioned various other guarantees announced by his party in the state, including free and subsidised electricity and a financial aid of Rs 1,500 per month to women.