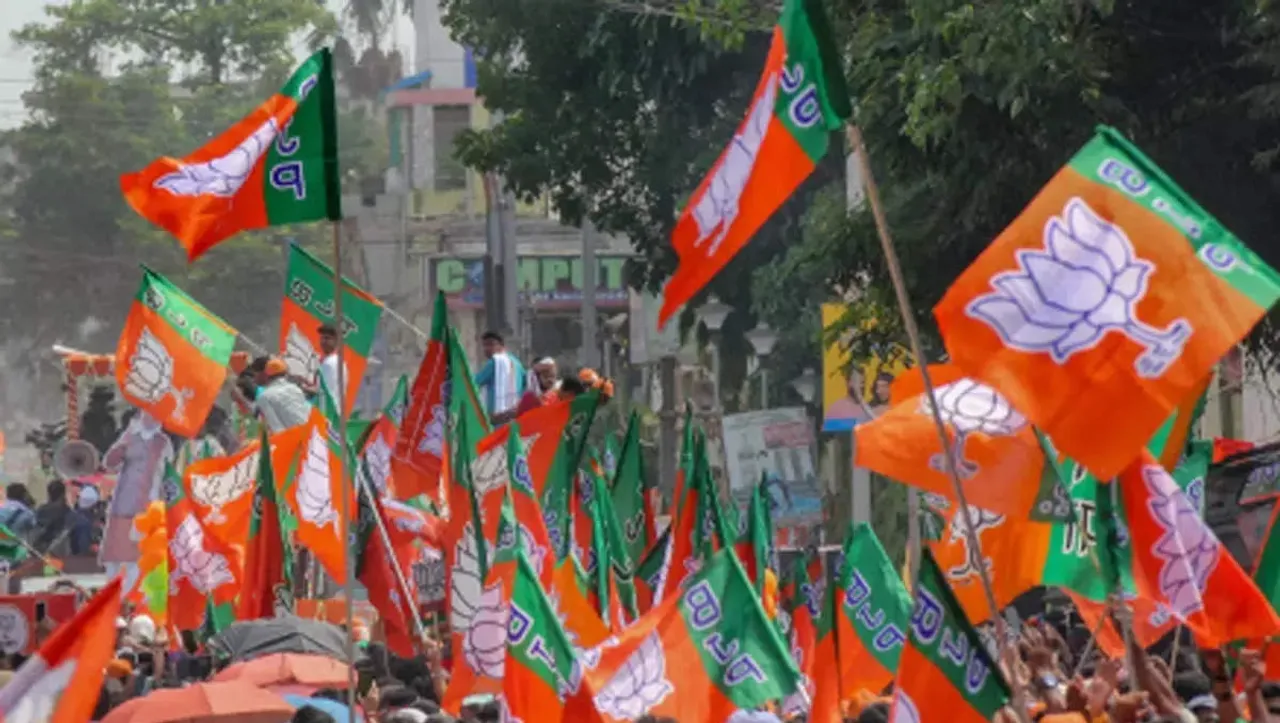 Jaipur: The BJP on Sunday released two lists of 18 candidates for the upcoming Rajasthan elections, completing the exercise of announcing names for all 200 assembly seats.
The lists include some fresh faces, including a journalist and a businessman.
The BJP dropped sitting MLA from Mawli (Udaipur) Dharmnarayan Joshi and fielded K G Paliwal instead.
It has fielded Gopal Sharma, a journalist, from Civil Lines, and businessman Ravi Nayyar from Adarsh Nagar.
Sharma is pitted against the Congress' Pratap Singh Khachariyawas, who is also a state minister.
According to the BJP's third list released on November 2, the party had fielded Poonam Kanwar Bhati, the daughter-in-law of former minister Devi Singh Bhati, from Kolayat seat and Sarika Chaudhary from Baran-Atru seat.
However, in the lists released on Sunday, Poonam Kanwar Bhati was replaced by her son Anshuman Singh Bhati and Chaudhary was replaced by Radheshyam Bairwa. Amit Chaudhary has been given a ticket from Hanumangarh, Chandramohan Batvada from Kishanpole, Vijay Bansal from Bharatpur, former MLA Rajkumar Rinwa from Sardarshahar, Prahlad Gunjal from Kota North and Babu Singh Rathore from Shergarh.
The BJP has fielded sitting Bari MLA Girraj Singh Malinga, who switched over from the Congress earlier in the day.
The party has nominated Deepak Kadwasara from Barmer and Arun Amraram Chaudhary from Pachpadra.
The names of candidates for Shahpura, Rajakhera, Masuda and Pipalda seats were also announced.
The last date for filing nominations is November 6.
Polling for the 200-member Rajasthan Assembly will be held on November 25 and votes will be counted on December 3.