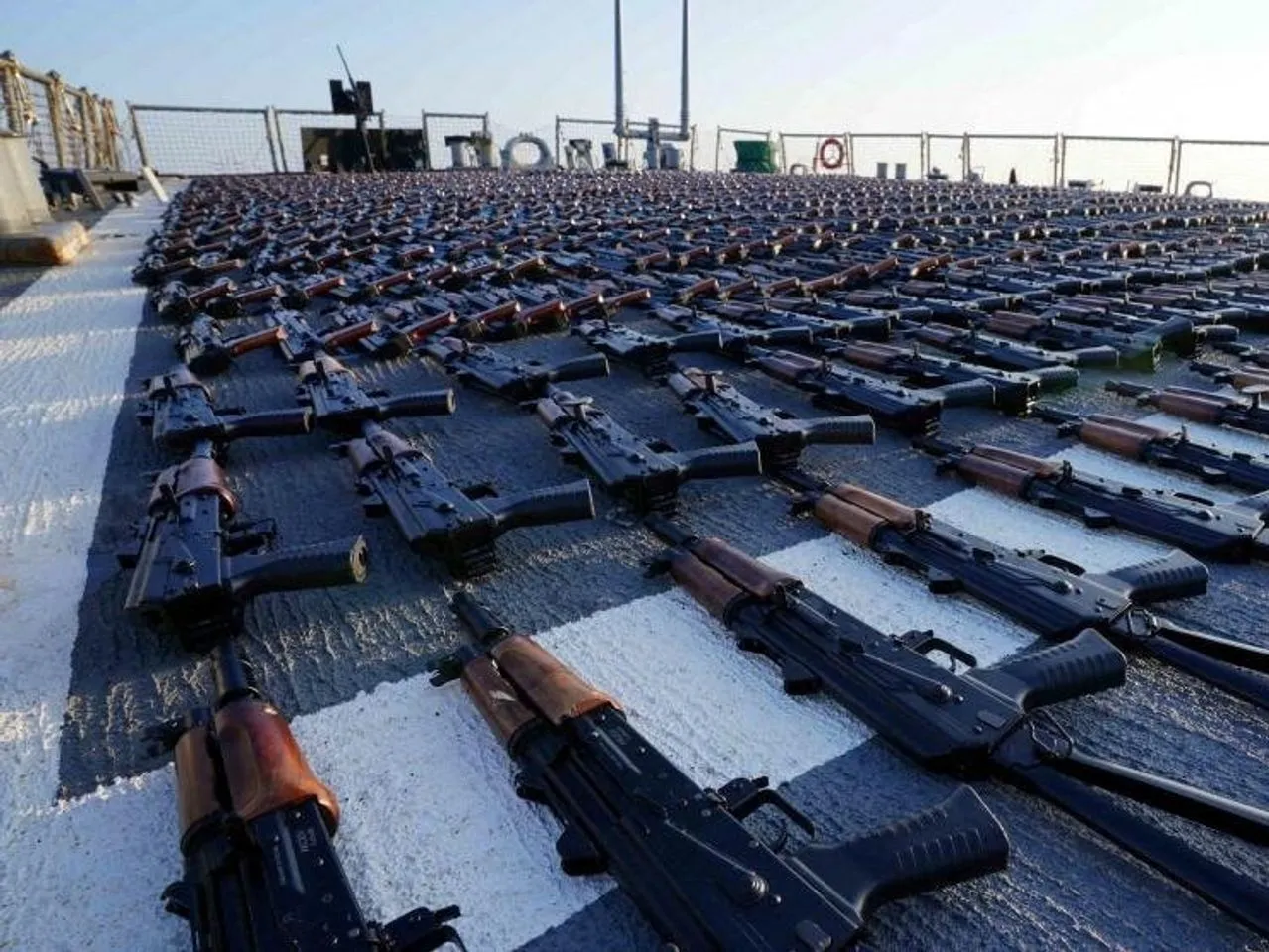 Jaipur: The number of people applying for arms licences in Rajasthan saw an increase in 2021-22 as compared to the number of applications received during the 2015-2020 period.
According to the data provided by the home department in Rajasthan Assembly, more than 4,500 applications of arms licences were received in the year 2021-22 as compared to 10,992 applicants in 2015-2020.
However, the number of licences issued remain low as only 454 licences were issued in 2021-22.
"There may be more people who want a licence for owning a weapon, but as far as the licensing authority is concerned, only few licences are issued after taking into account the reasons given by the applicants," Additional Chief Secretary Anand Kumar said.  Asked if the rising number of applications is due to poor security in the state, he said people have different reasons to own weapons. Jaipur police commissioner Anand Srivastava said in the Jaipur circle, there is no significant rise in the number of arms licence applications and it is almost steady from past few years.  "Most of the applications that come are either from those who inherit weapons of their forefathers or those who are into professional shooting. Some of them come from people having an army background who love to own a weapon," he said.  However, a Jaipur-based gun shop owner, requesting anonymity, claimed the number of applications can also be attributed to security concerns that have increased in the recent past in the state.  He said after increased presence of gangsters and extortion demands by them from businessmen and traders, people want to carry a weapon to avoid any untoward situation. Of late, extortion demands from affiliates of notorious gangster Lawrence Bishnoi have come to light forcing police to take action against them and those who follow them on social media, the shop owner said.
He also claimed that only influential people, that is, either bureaucrats or politicians, get the licence for weapons in the state. Out of 454 arms licences issued in the year 2021-22, a total of 33 people who are either bureaucrats or children of politicians, got the licences.   In Rajasthan's Dholpur, 18 arms licences were issued from 2018 to 2022, of which most of them were politicians or their family members. These include expelled BJP MLA Shobharani Kushwah and Congress MLA Giriraj Singh Malinga.
According to the Home Department's 2020 report, the state has about 1.70 lakh arms licences. Approximately, Udaipur has the highest 27,700 arms licences followed by 10,400 in Banswara, 9,900 in Chittorgarh,  9,400 in Sriganganagar and 9,300 in Nagaur.