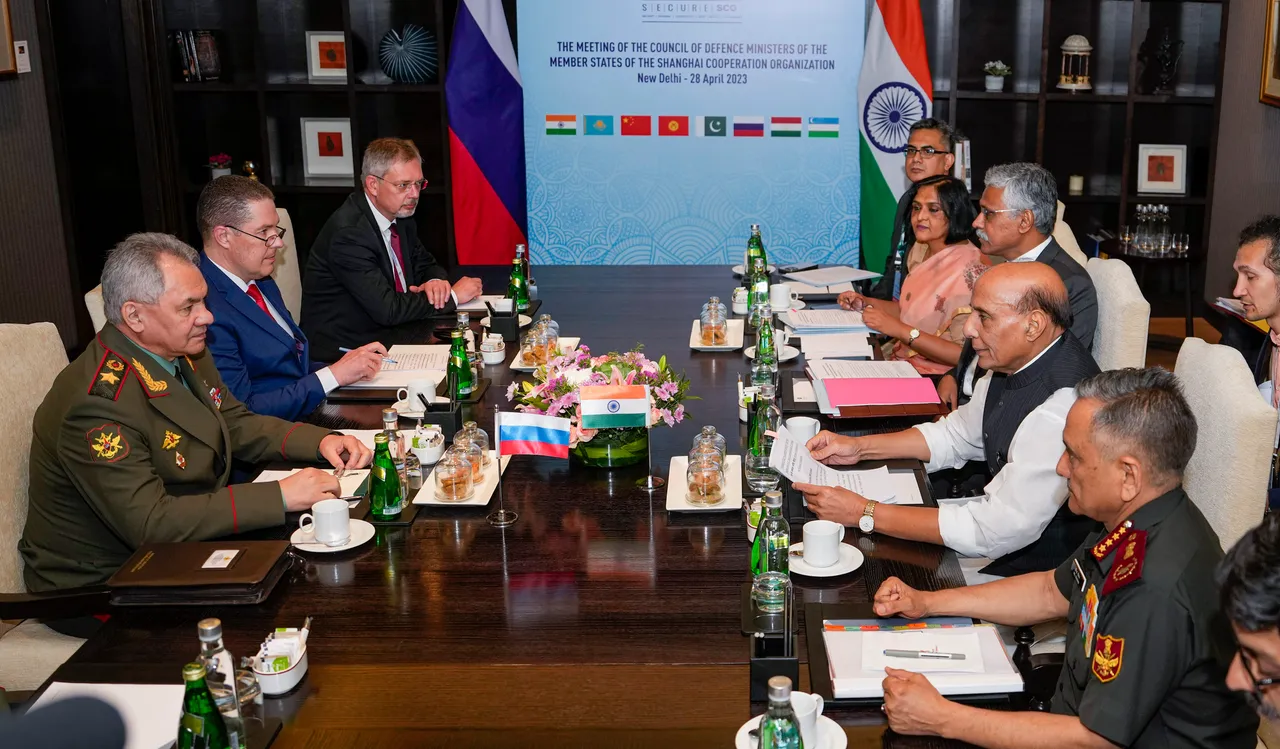 New Delhi: Defence Minister Rajnath Singh held talks with his Russian counterpart, General Sergei Shoigu, on Friday, focusing on various aspects of the bilateral strategic ties amid a geo-political upheaval triggered by the Ukraine conflict.
The meeting took place on the sidelines of a conclave of the defence ministers of the Shanghai Cooperation Organisation (SCO) that was hosted by India in the national capital.
Officials said Singh and Shoigu deliberated on various aspects of bilateral cooperation as well as regional developments. The defence minister also held a separate bilateral meeting with his Uzbek counterpart, Lieutenant General Kurbanov Bakhodir Nizamovich.
"Delighted to meet the Defence Minister of Uzbekistan, Lt. Gen. Kurbanov Bakhodir Nizamovich on the sidelines of SCO Defence Ministers' meeting in New Delhi," Singh said in a tweet.