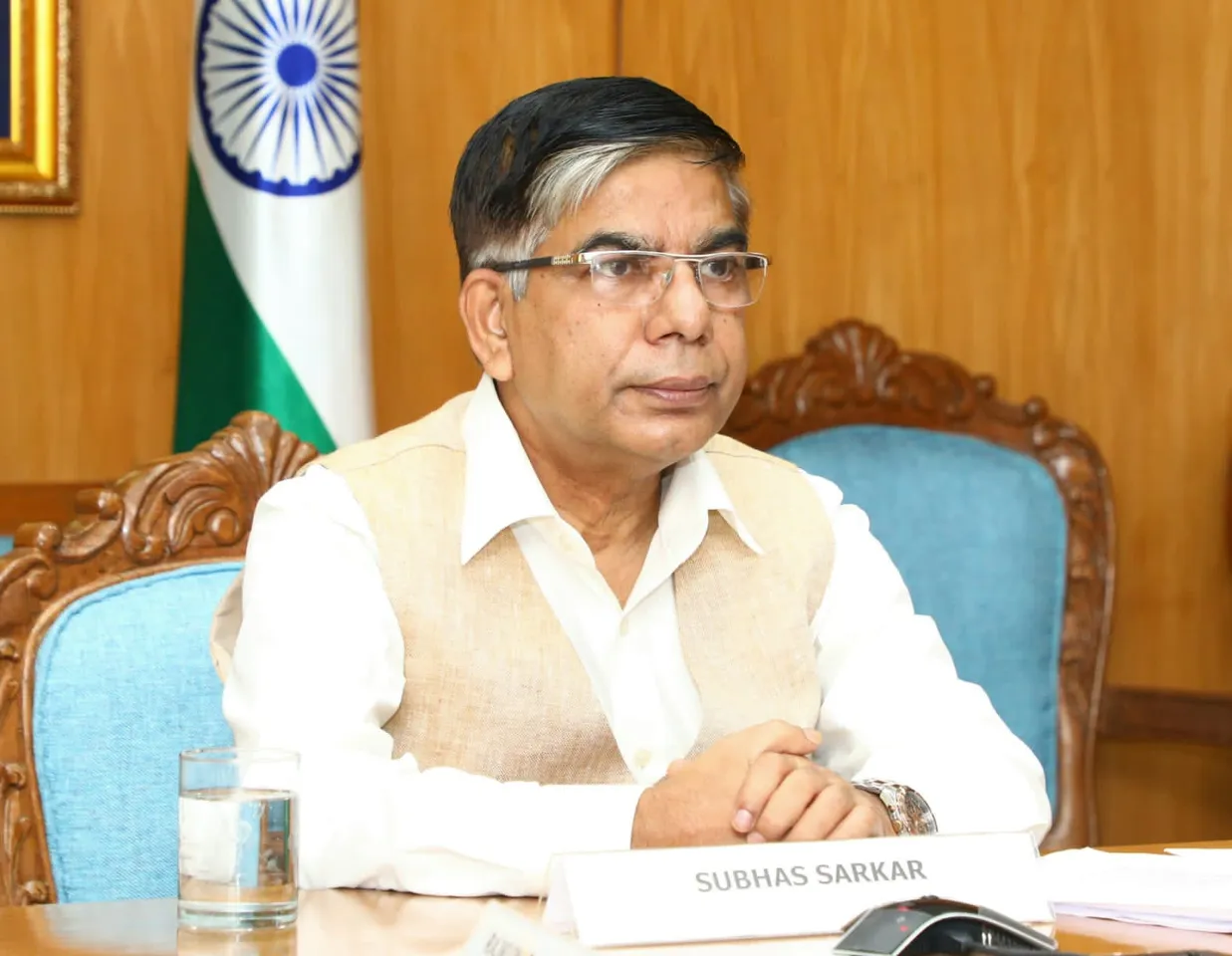 Indore: Union Minister Subhash Sarkar on Monday said the allegedly derogatory statements made about 'Ramcharitmanas' by a Bihar minister last week was due to "vote bank and appeasement politics" to garner the support of minorities.
Bihar education minister Chandrashekhar had, on January 11, said 'Ramcharitmanas', the popular version of the Ramayana penned by medieval saint Goswami Tulsidas, and some other works "promoted hatred in society" and had called for "expunction from the Ramcharitmanas all verses that condone social discrimination".
Speaking here during the day, Union Minister of State for Education Subhash Sarkar said, "It is all because of vote bank and appeasement politics. Some parties always think about how they can get the votes of minorities. But by doing all this, will they get the votes of minorities? Minorities understand politics of development is the best politics. They will remain with those who ensure development." Sarkar was here to attend the inaugural ceremony of the 'Akhil Bharatiya Sansthagat Netratva Samagam', which has been organised by Vidya Bharati Institute of Higher Education Institute and Devi Ahilya Vishwavidyalaya.
Speaking to reporters, Sarkar said the process of implementing the National Education Policy 2020 had intensified across the country, and hailed Madhya Pradesh for its efforts.
Asserting India will have the largest number of youths in the world and the country will provide skilled professionals to the world, he said education cannot be acquired only through books and, therefore, special emphasis was being laid on skilling youth in educational institutions.