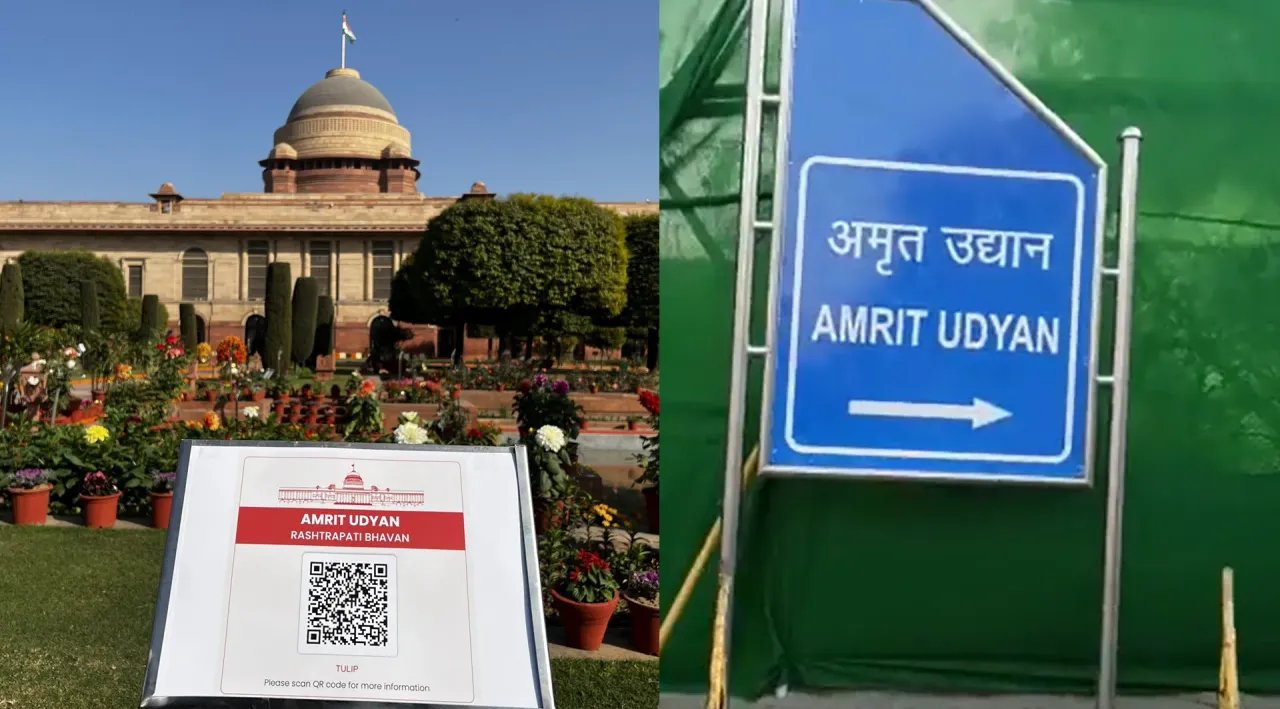 New Delhi: Rashtrapati Bhavan's famed Mughal Gardens will now be known as 'Amrit Udyan', an official statement issued on Saturday said.
When will Amrit Udyan open to public?
The resplendent gardens are open to the public once a year and people can visit from January 31 this time.
President Droupadi Murmu will grace the opening of the gardens of Rashtrapati Bhavan - Udyan Utsav 2023 - on Sunday, the statement said.
"On the occasion of the celebrations of 75 years of Independence as 'Azadi ka Amrit Mahotsav', the President of India is pleased to give a common name to the Rashtrapati Bhavan gardens as 'Amrit Udyan'," Navika Gupta, Deputy Press Secretary to the President, said in the statement.
The government had last year renamed Delhi's iconic Rajpath as "Kartavya Path". The renaming of the stretch and other institutions is in line with the Centre's effort to remove any trace of colonial mindset, it has maintained.
"Rashtrapati Bhavan is home to a rich variety of gardens. Originally, they included East Lawn, Central Lawn, Long Garden and Circular Garden.
"During the term of former Presidents Dr A P J Abdul Kalam and Shri Ram Nath Kovind, more gardens were developed, namely Herbal-I, Herbal-II, Tactile Garden, Bonsai Garden and Arogya Vanam," the statement issued on Saturday said.
What is special about Amrit Udyan this year?
In this year's Udyan Utsav, among several other attractions, visitors will be able to see specially cultivated tulips of 12 unique varieties which are expected to bloom in phases.
This time the gardens (Herbal Garden, Bonsai Garden, Central Lawn, Long Garden and Circular Garden) will be open for about two months.
The gardens will open for the general public on January 31, 2023 and will remain open till March 26, 2023, except on Mondays which are maintenance days and on March 8 on account of Holi.