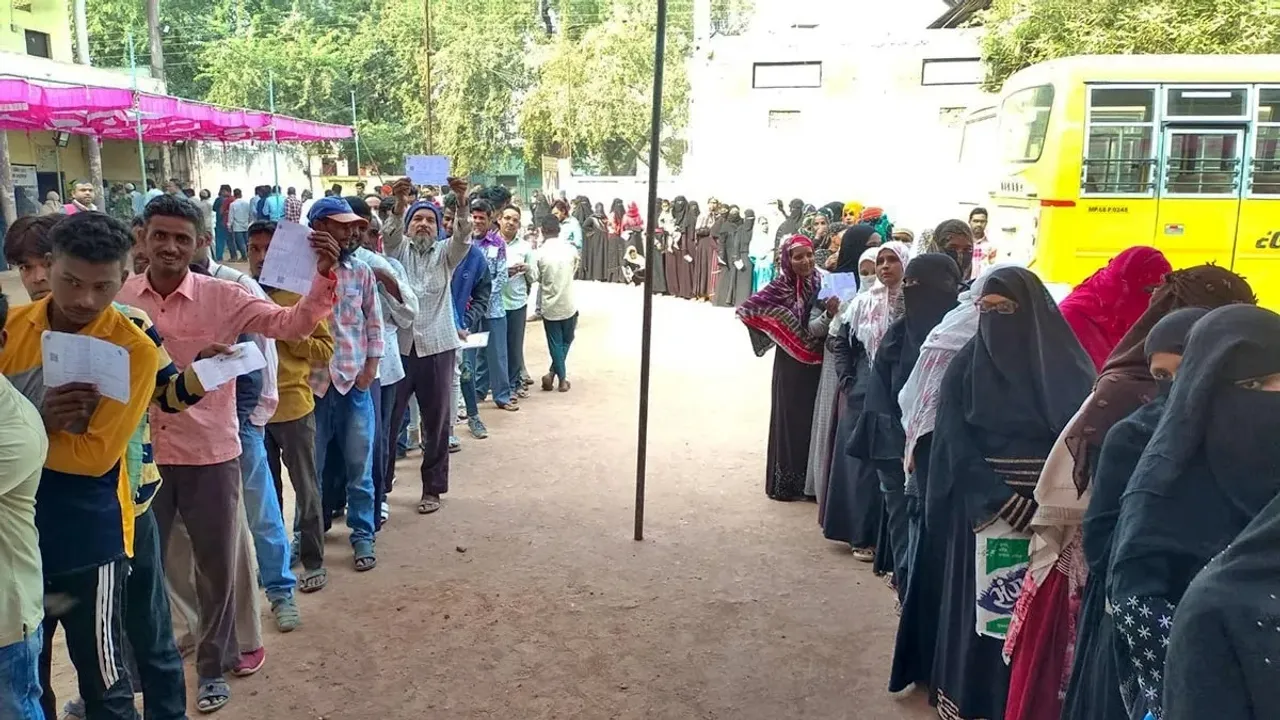 Bhopal: Repolling was underway on Tuesday at a booth in Ater assembly constituency of Madhya Pradesh's Bhind district, an official said.
Voting began at 7 am and was going on peacefully at booth number 3 under polling centre number 71 in Kishupura. It will conclude at 6 pm, he said.
The Election Commission of India ordered repolling because of breach of secrecy as some people shot videos of voting at the booth concerned in Kishupura during the elections on November 17.
Four members of the polling party have been suspended for the breach of secrecy, Bhind collector and district returning officer Sanjeev Shrivastava earlier said.
As per instructions, indelible ink was being applied on the middle finger of voters during repolling, another official said.
Voters were not being allowed to enter the booth with mobile phones. All other rules of the model code of conduct were being followed, he said.
The repolling process was being videographed, he added.
State BJP minister and Ater's sitting MLA Arvind Singh Bhadauria is pitted against former legislator Hemant Katare of the Congress in the assembly seat.
All 230 assembly seats in Madhya Pradesh went to polls in a single phase on November 17 with a voter turnout of 77.15 per cent, as per the Election Commission.
Votes will be counted on December 3.