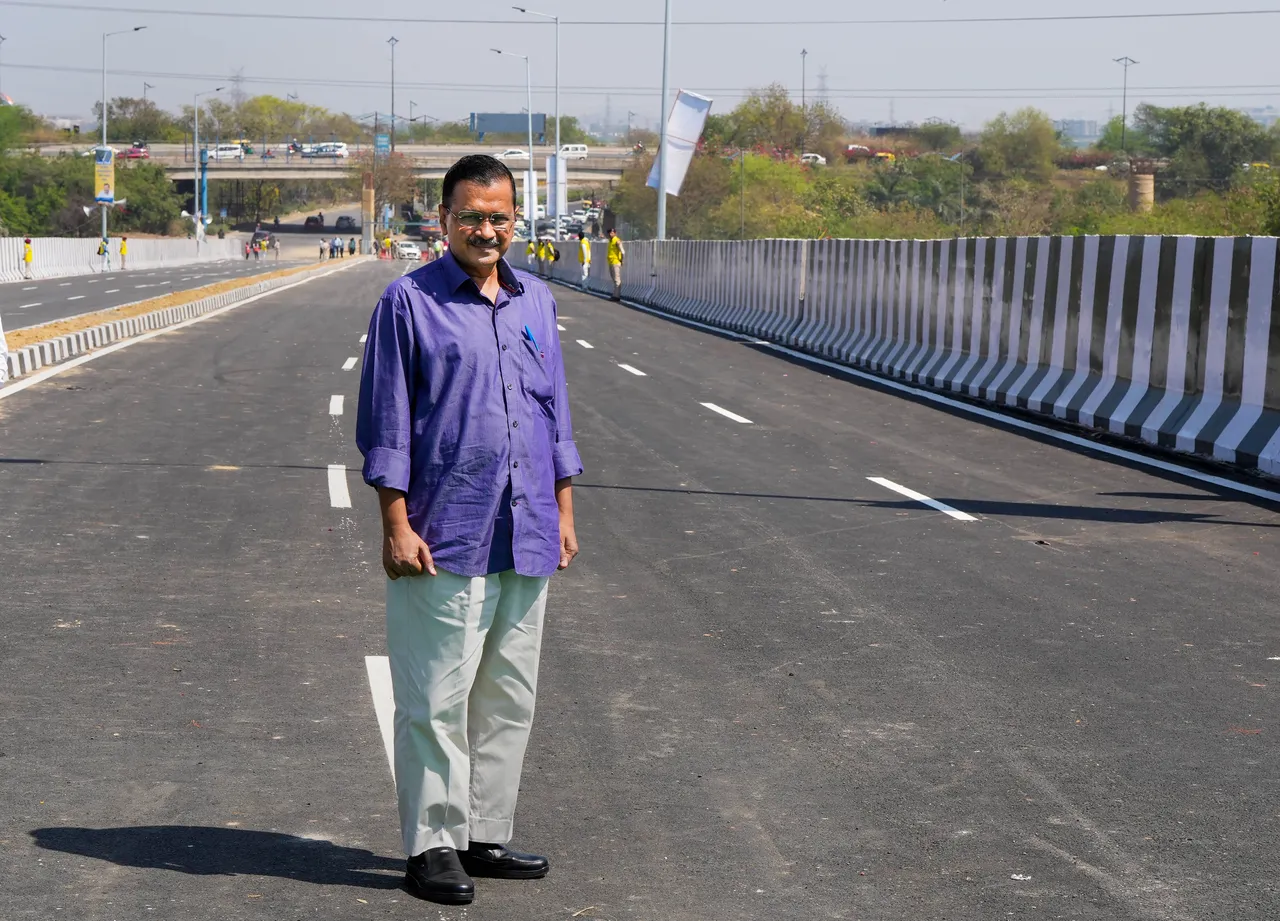 New Delhi: Opening of Ashram Flyover extension in South Delhi will not only ease traffic congestion in the area but will also help people reach markets and hospitals in less time, residents said on Monday.
The much-awaited flyover extension was inaugurated by Chief Minister Arvind Kejriwal earlier in the day. PWD officials said that people will now be able to reach Delhi from Noida in 20 minutes as the flyover extension will allow commuters to bypass three traffic signals between Ashram intersection and DND Flyway, thus bringing them closer to the AIIMS here.
Since the closure of Ashram Flyover in January, residents of the area had become victims to traffic congestion and even could not have timely access to hospitals in case of emergencies.
Pradeep Anand, president of Sunlight Colony Residents' Welfare Association, said people residing near the flyover and other areas had been facing a harrowing time to reach homes for the past over two months.
"Since the traffic signal was closed, we had no other option but to take a U-turn from Sarai Kale Khan but it would take us nearly 30 minutes as the U-turn stretch was long and also there used to be heavy traffic congestion in the area," he said.
Moreover, the traffic signal connecting Sunlight Colony with New Friends Colony where Holy Family Hospital is situated was also shut, compounding their woes, said the residents of the area.
"The nearest hospital for us is Holy Family Hospital located in the New Friends Colony area. So, whenever an emergency took place, it took us nearly one hour to reach the hospital after taking U-turn from Sarai Kale Khan," Anand said.
The residents expressed relief that finally the traffic signal which was shut has now become operational, the flyover has been extended and traffic snarls faced by commuters travelling from Ashram to Noida have eased.
"With the opening of Ashram flyover, it will now be easier for commuters travelling from Noida to Delhi who can reach their homes in 10 minutes if they are residents of Sunlight Colony or Ashram," said another commuter. J P Bhat, general secretary, Federation of Welfare Associations of Ashram, claimed that in the last few years, at least 50 residents of the area lost their lives because they could not reach hospital in time due to the traffic congestion.
"If we had to take anyone to the hospital, it used to take too much time. Now, finally we can commute hassle free," Bhat added.
Sushil Singh, another commuter and a trader from Lajpat Nagar, said that earlier people would not be able to reach markets from Noida quickly.
"When this (flyover) was closed, people would hate travelling from Noida to Lajpat Nagar by road. We also saw a decline in business. But now people will return to our market," he hoped.
However, not all are happy with the Monday's development.
"It was a bit disappointing to see that the loop connecting Sarai Kale Khan to Ashram flyover has not been opened, since there is still some work left. I hope it opens soon as it is a major choke point," said a daily commuter.