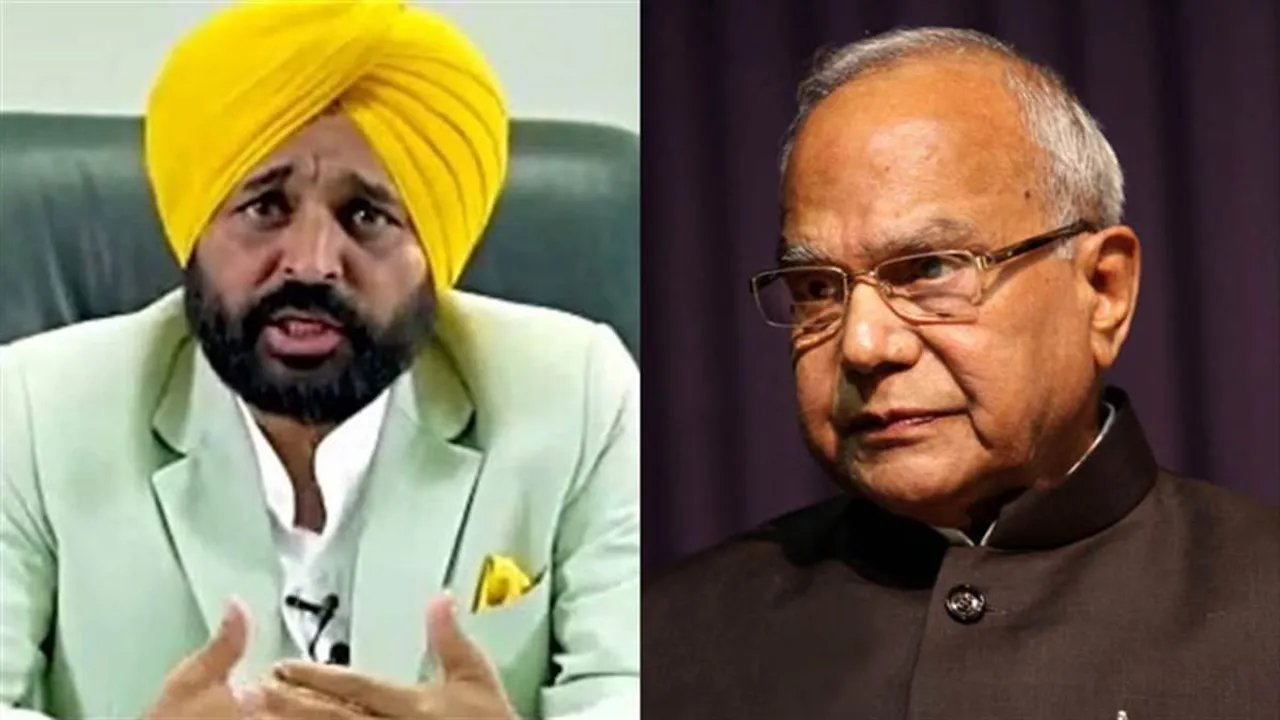 New Delhi: The Supreme Court on Friday termed the deadlock between the Punjab government and its governor over assent to bills passed by the assembly a matter of "serious concern" and said it is not happy with what is happening in the state.
A bench of Chief Justice DY Chandrachud and Justices JB Pardiwala and Manoj Misra told both the Punjab government and the governor, "Our country has been running on established traditions and conventions and they need to be followed." It pulled up the Punjab governor for not giving assent to bills passed by the state assembly saying "you are playing by fire" and questioned his power to term the assembly session as unconstitutional.
The bench also questioned the Punjab government on why it adjourned and not prorogue the budget session of its assembly.
Democracy has to work in the hands of the Chief Minister and in the hands of the governor, it said, adding that it will pass a short order to settle the law on the issue of governor's power to give assent to bills.
On November 6, the top court had said that state governors must not be oblivious to the fact that they are not elected representatives of the people.
It voiced its concern over Raj Bhavans not acting on bills passed by the state legislatures, and directed Solicitor General Tushar Mehta to place on record the details of action taken by Punjab Governor Banwarilal Purohit on the bills cleared by the assembly.
The Punjab government had earlier moved the top court alleging delay in Governor Banwarilal Purohit's giving assent to bills passed by the state assembly.
The plea said such "unconstitutional inaction" has brought the entire administration to a "grinding halt." It said the governor cannot indefinitely sit on the bills as he has restricted powers under Article 200 of the Constitution, which deals with the Raj Bhavan occupant's power to give or withhold assent to a bill or reserve a bill for the president's consideration.
The Punjab governor is involved in a long-running feud with the Aam Aadmi Party government led by Chief Minister Bhagwant Mann.