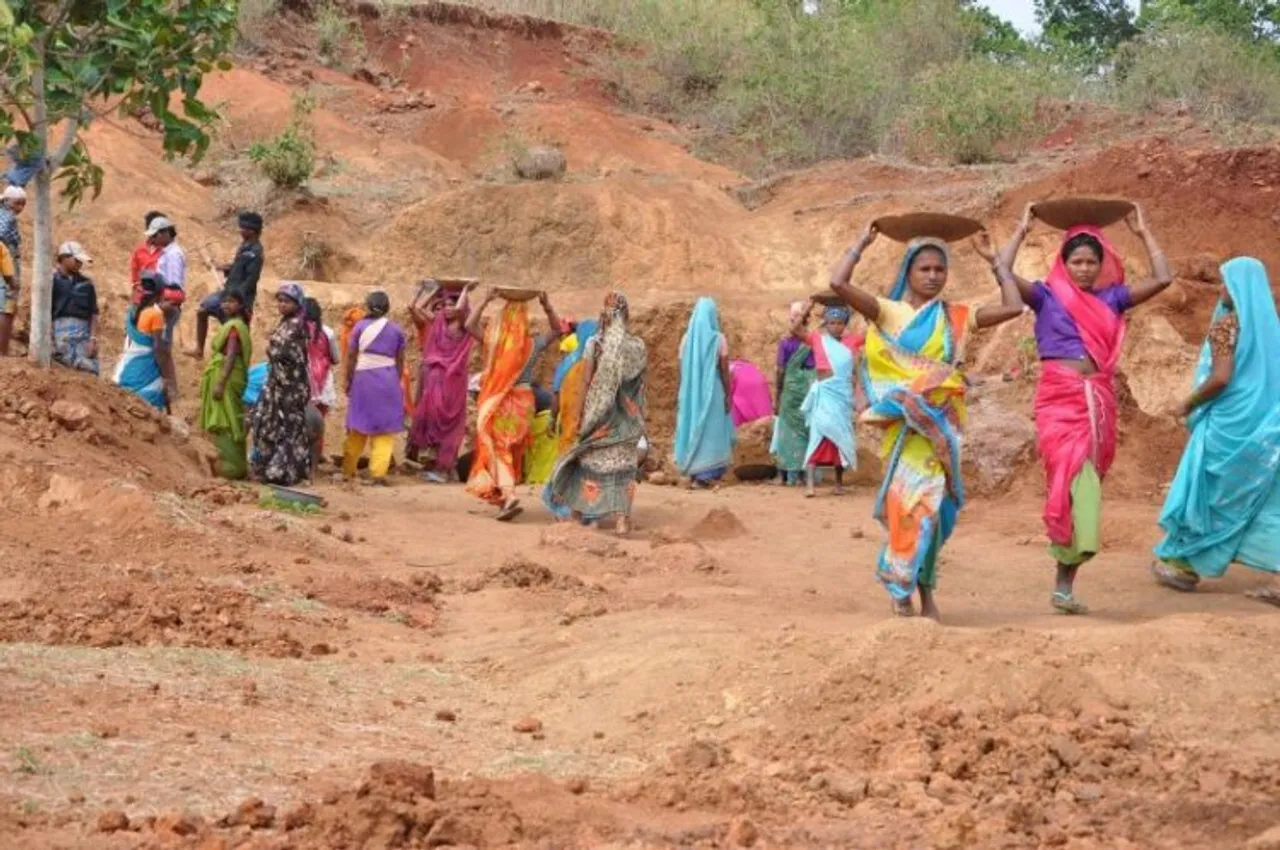 New Delhi: The Rural Development Ministry has been allocated Rs 1,57,545 crore in the Union Budget for 2023-24, around 13 per cent less than the estimated expenditure made by the ministry in the current fiscal.
The allocation for the flagship Mahatma Gandhi National Rural Employment Scheme (MGNREGS) too has been cut by almost one-third.
According to Union Budget presented by Finance Minister Nirmala Sitharaman on Wednesday, Rs 1,35,944.29 crore was allocated to the Rural Development Ministry initially for 2022-23.
However, according to the revised estimates, which is a mid-year review of possible expenditure, it has gone higher to Rs 1,81,121 crore.
The actual expenditure for the Ministry in 2021-22 was Rs 1,60,433.4 crore.  MGNREGS has been allocated Rs 60,000 crore for 2023-24, almost 32 per cent lesser than revised estimates for last fiscal.
In 2022-23, the government had allocated Rs 73,000 crore for MGNREGS in the Budget, while the expenditure as per the revised estimates was Rs 89,400 crore.  The Economic Survey released on Tuesday stated that the number of persons demanding work under MGNREGS is back to the pre-pandemic levels from July to November 2022.
The survey attributed it to the "normalisation of the rural economy" and "swift recovery from Covid induced slowdown".
In 2021-22, Rs 73,000 crore was allocated to the Ministry, while Rs 98,467.85 crore was actually spent on MGNREGS, while in 2020-21, Rs 1,11,169 crore was spent on the scheme as per previous budget documents.
The scheme provides guaranteed 100 days of wage employment in a financial year to at least one member of every household whose adult members volunteer to do unskilled manual work. It also earmarks at least one-third of jobs for women.
The allocation for Pradhan Mantri Gram Sadak Yojna was same as the last budget at Rs 19,000 crore, while the allocation for National Livelihood Mission - Ajeevika has increased marginally to Rs 14,129.17 crore, compared to revised estimate of Rs 13,336.42 crore in the last budget.  The Budget for Pradhan Mantri Awas Yojna (PMAY)- Rural was increased to Rs 54,487 crore, compared to Rs 48,422 crore in the revised estimates for 2022-23.  No allocation was made for Shyama Prasad Mukherjee Rurban Mission. In 2022-23, Rs 550 crore was allocated to the scheme, while the revised estimate was Rs 988 crore. The Mission was launched by Ministry in 2016 to deliver integrated project-based infrastructure in the rural areas.