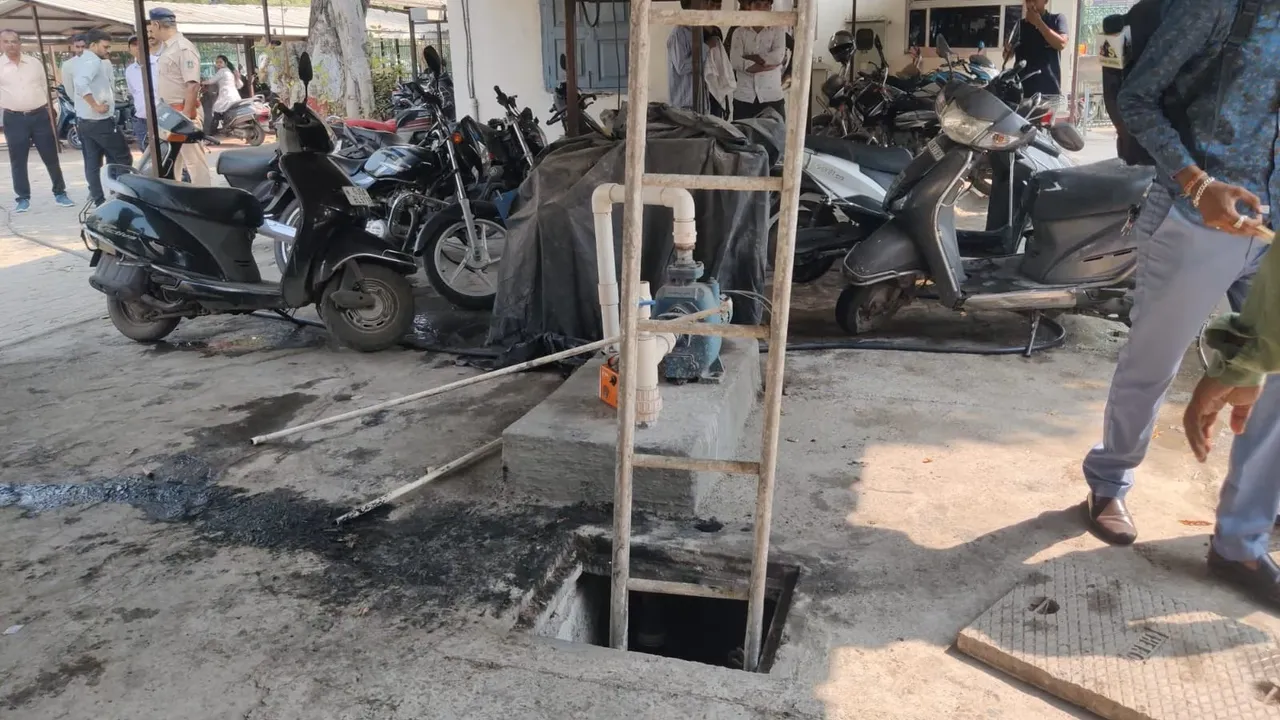 Bhavnagar: A sanitation worker died, while another took ill while cleaning a septic tank in the campus of a government laboratory in Bhavnagar city of Gujarat, an official said on Saturday.
The incident occurred on the campus of the Central Salt and Marine Chemicals Research Institute on Friday when some sanitation workers of the Bhavnagar Municipal Corporation (BMC) were cleaning a septic tank using a jetting machine, municipal commissioner NV Upadhyay said.
The deceased was identified as Rajesh Vegad (45), an employee of the BMC.
"According to the information provided to us, a sanitation worker of the laboratory entered the tank for cleaning and was affected by some poisonous gas. To bring him to safety, our employee (Vegad) entered the tank. He managed to save the worker, but succumbed (to asphyxiation) himself," the official said.
An investigation was underway to find out more details about the incident, he said.
Talking to reporters, the deceased worker's younger brother Deepak Vegad raised questions about his death and asked why the supervisor allowed him to enter the tank when a jetting machine was being used at the site.
"We need a response from the authorities as to why he was allowed to enter the tank when the machine was present. He was the only earning member of our family. The municipal corporation should ensure financial compensation for his family and a job for his son," he said.