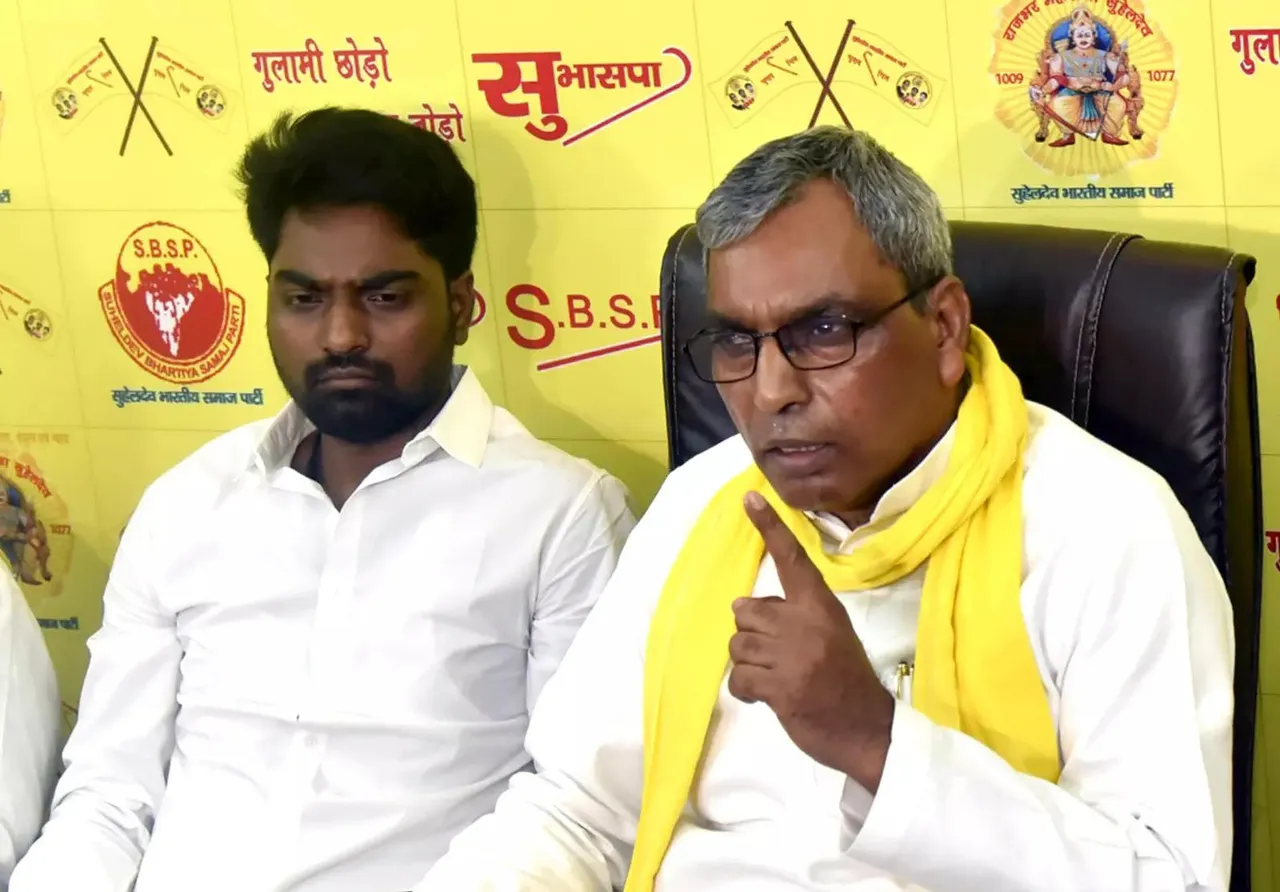 Lucknow: Suheldev Bharatiya Samaj Party (SBSP) chief Om Prakash Rajbhar on Wednesday said his party will contest the Uttar Pradesh urban local body elections independently and announced mayoral candidates for five municipal corporations.
Polls to 17 municipal corporations, 199 nagar palika parishads and 544 nagar panchayats in the state will be held in two phases on May 4 and 11. Counting of votes will take place on May 13.
"Our party will contest the upcoming urban local body elections. In the first phase, the party has announced a list of five mayoral candidates," Rajbhar told media persons here.
The SBSP has announced Alka Pandey as its mayoral candidate from Lucknow, Mahesh Parajapati from Prayagraj, Dayaram Bhargav from Ghaziabad, Ramesh Rajbhar from Kanpur and Nanad Tiwari from Varanasi.
The party also announced it will contest in 117 nagar panchayats and 87 nagar palikas. "The name list of other candidates for the urban local body elections will be announced in the coming days," Rajbhar added.
"The party will raise the issue of caste census, relaxation in domestic electricity bills and other amenities to the public in its campaign for the elections," he said.
A former ally of the Samajwadi Party, the SBSP parted ways with it just few months after the assembly polls last year.
The party contested in 17 seats in the 2022 Uttar Pradesh assembly elections and won six. In the 2017 assembly elections, the SPSP had allied with the BJP.