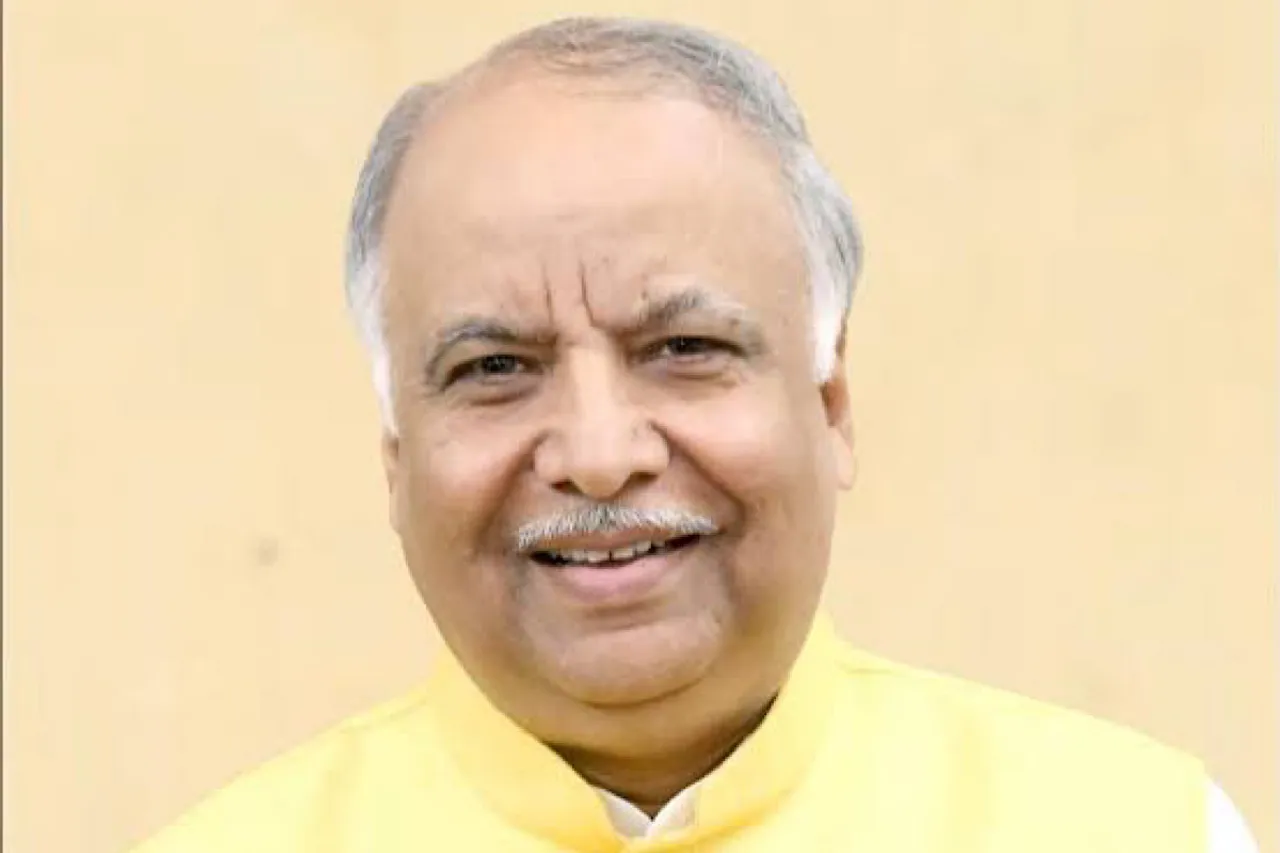 Lucknow: Former Uttar Pradesh minister and the BJP's sitting MLA from Lucknow (East) Ashutosh Tandon died of heart failure at a private hospital here on Thursday. He was 63.
"Honorable MLA and former minister of Uttar Pradesh Ashutosh Tandon passed away today at 12.07 pm due to heart failure," Dr Rakesh Kapoor, medical director Medanta Hospital-Lucknow, said in a statement.
He was suffering from illness for a long time and was being treated at the hospital, Kapoor said.
In a post on X in Hindi, Defence Minister Rajnath Singh, the sitting MP from Lucknow, said, "I am deeply saddened by the demise of former UP Minister and Lucknow East MLA Ashutosh Tandon 'Gopal ji'."
उत्तर प्रदेश के पूर्व मंत्री एवं लखनऊ पूर्व के विधायक, श्री आशुतोष टंडन उर्फ़ 'गोपालजी' के निधन से मुझे गहरा दुःख हुआ। उनका राजनीतिक जीवन लखनऊ वासियों की सेवा में समर्पित था।पार्टी को मज़बूती देने में भी उनकी महत्वपूर्ण भूमिका रही है।

लखनऊ और प्रदेश के विकास के लिए, उनके द्वारा…

— Rajnath Singh (@rajnathsingh) November 9, 2023
His political life was dedicated to the service of the people of Lucknow and he also played an important role in strengthening the party, he said and added that the work done by him for the development of Lucknow and the state will always be remembered.
In this hour of grief, I express my heartfelt condolences to his bereaved family. Om Shanti!" Singh said.
Chief Minister Yogi Adityanath, in a post on X in Hindi, said, "The demise of Ashutosh Tandon 'Gopal ji' is extremely sad. He will always be remembered as a popular and hardworking politician."
उ.प्र. सरकार के पूर्व मंत्री एवं लखनऊ (पूर्व) के विधायक, श्री आशुतोष टंडन 'गोपालजी' का निधन अत्यंत दुःखद है।

एक जनप्रिय, कर्मठ, जुझारू राजनेता के रूप में वे सदैव याद किए जाएंगे।

प्रभु श्री राम से प्रार्थना है कि दिवंगत पुण्यात्मा को अपने श्री चरणों में स्थान तथा शोकाकुल परिजनों…

— Yogi Adityanath (@myogiadityanath) November 9, 2023