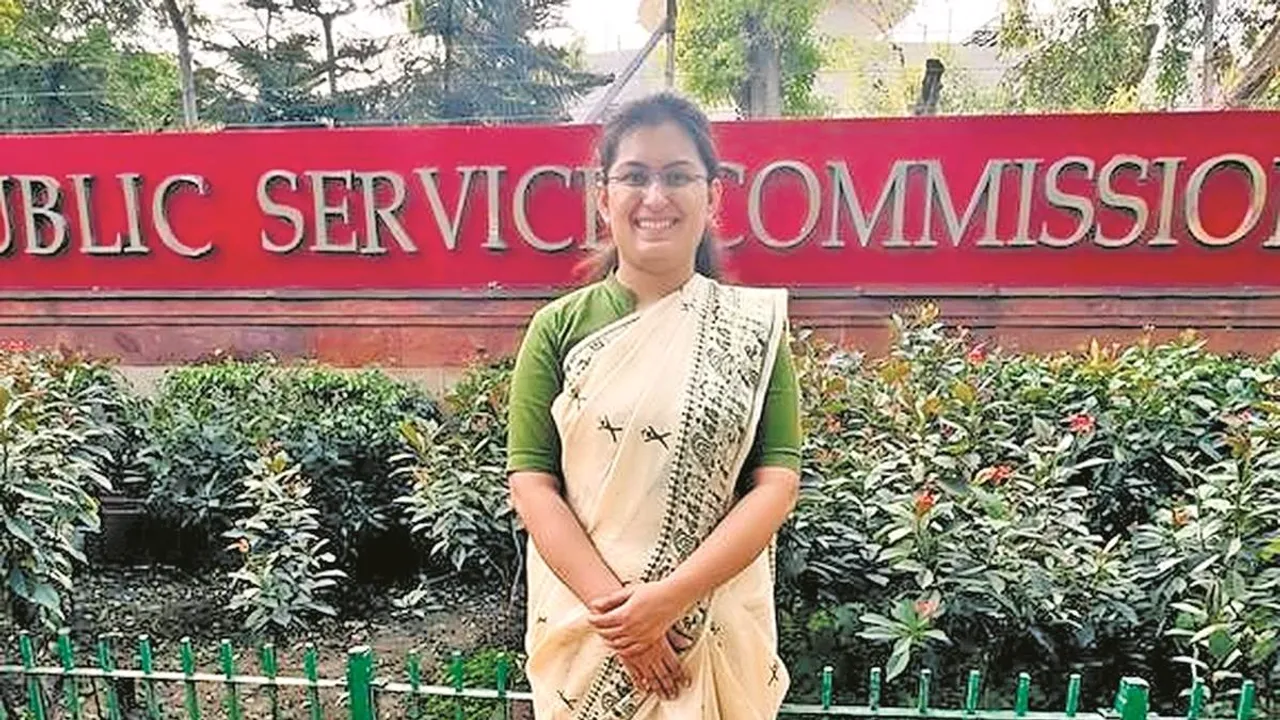 Latur: For Shubhali Laxmikant Parihar from Maharashtra's Latur, securing 473rd rank in the country in the Civil Services Examination conducted by the Union Public Service Commission (UPSC) was the fulfilment of the dream of her mother, who passed away five years ago.
Shubhali said her mother always dreamed that girls should become officers.
Shubhali, a native of Rashtriya Sevagram (Chalburga) village in Ausa tehsil, is an engineering graduate. Her father, Laxmikant Parihar, teaches in Maharashtra Junior College in Latur and is an alumnus of an engineering college.
Right after getting admission to an engineering college, she began preparing for the competitive exams. She was successful in the Maharashtra Public Service Commission (MPSC) examination and got appointed as a tax inspector at Latur. But she continued to prepare for the UPSC exam. While working, she studied eight hours a day.
Talking about her achievement, Shubhali said, "Girls from rural backgrounds can achieve great success by beating the odds too. Therefore, parents need to provide a favourable, friendly atmosphere for their wards. My mother Sangeeta, father Laxmikant, mother-in-law Vidya, father-in-law Shankar Singh and husband Chandrashekhar Pardeshi, who is an IFS officer in Chhattisgarh are my inspiration as they played a significant role in my life and contributed a lot in my success."