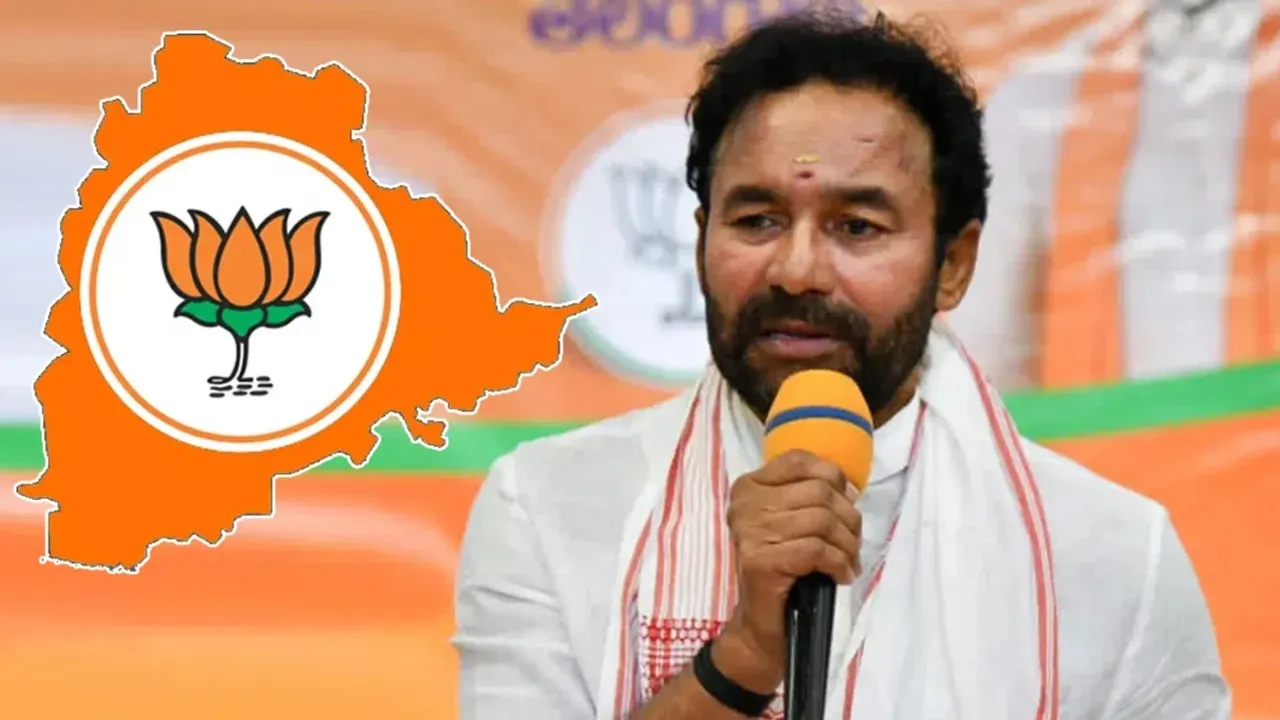 Hyderabad: There is a silent revolution against the ruling BRS in Telangana and people are gaining confidence that Chief Minister K Chandrasekhar Rao's government will lose and the BJP will come to power in the upcoming Assembly polls, state BJP chief G Kishan Reddy said on Monday.
Addressing a press conference, Reddy, also Union Minister for Tourism, said despite some false survey reports being circulated, the BJP candidates are good at getting good response in the field and people were receiving the party's manifesto positively.
Alleging that based on former AICC chief Rahul Gandhi's instructions the Congress government in Karnataka is levying "Telangana election tax" on people, Reddy said the amount is being sent here.
"The BJP is in the forefront in several constituencies. It is like a silent revolution against the BRS party. People are responding positively to BJP's campaign. People are voluntarily not allowing BRS campaign vehicles into their villages," he told reporters.
The only solution to Telangana's problems is to bring a "double engine" government to the state, further said.
He alleged the voters are not happy with the BRS government as they are not getting schemes such as Dalit Bandhu and BC Bandhu and their panchayats were not getting funds from the state government.
He claimed that 60 to 70 per cent of those aged between 18 and 35 in Telangana are fully in favour of Prime Minister Narendra Modi.
Attacking the Congress, the BJP leader said the grand old party makes promises, which are not implementable, however, people are realising that the guarantees, announced in other states including Karnataka are not being were not put into practice.
He further alleged that the Congress is not sincere in Telangana's development while the BJP's track record is that it implements what it promises and will not promise anything that cannot be executed.
Citing an example, he said the NDA government abrogated Article 370, despite pressure at the international level and threats.
"KCR ko hatao, Telangana ko bachao and BJP ko jitao (defeat KCR, save Telangana and elect BJP)," he said, seeking votes for his party.
He said both the BRS government and earlier Congress rule have been plagued with corruption and scandals and are now misleading the people with their poll promises.
"...The Congress or the KCR government, both have a feudalistic mentality," he said.
Reddy said as per the manifesto, there will be an inquiry by a retired Supreme Court judge into the corruption allegations against the BRS government.