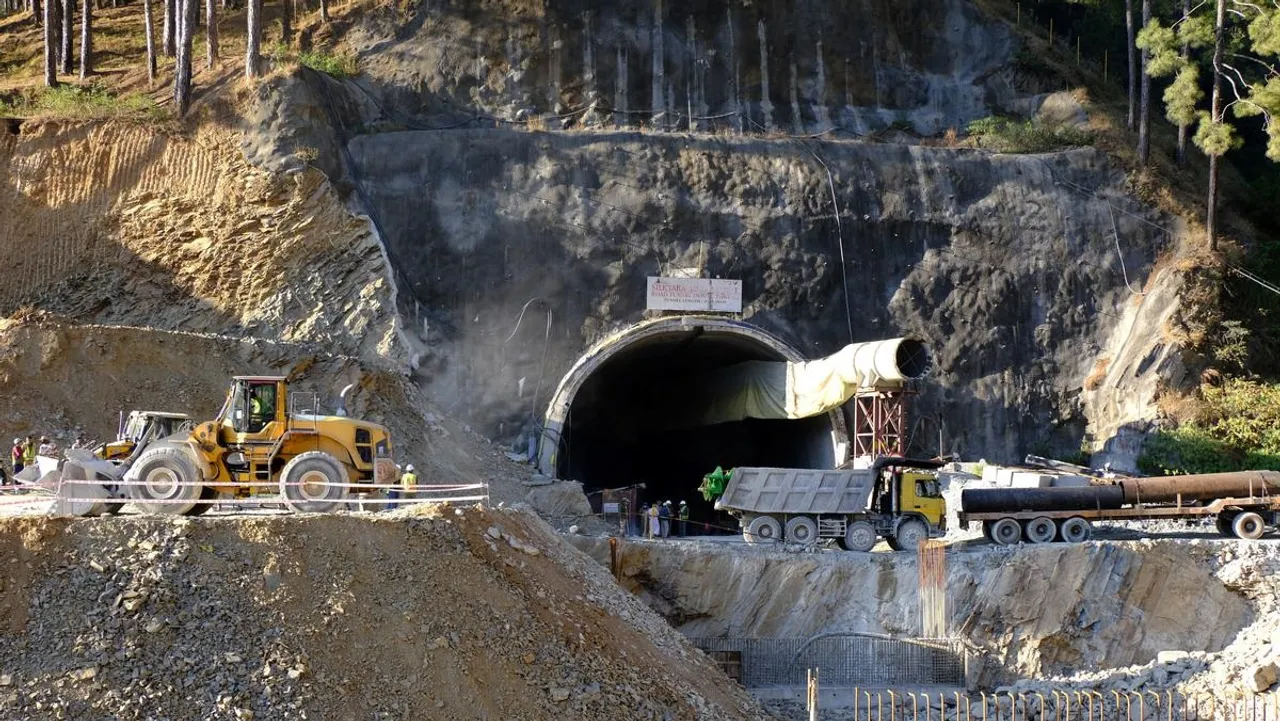 Uttarkashi: Working overnight with a powerful machine, rescue workers had by Friday drilled up to 22 metres through the rubble in Silkyara tunnel, inching closer to the 40 labourers trapped there for five days.
The workers need to drill up to 60 metres to insert 800 mm and 900 mm diameter pipes – one after the other -- with the help of a giant drill machine till an escape passage is created for the labourers stuck behind the collapsed portion of the under-construction tunnel, NHIDCL Director Anshu Manish Khalkho said.
"The trapped workers have been provided food. They are fine. The auger machine is also working well. We pray to god they are evacuated as soon as possible," Navayuga Enegineering Company Ltd PRO GL Nath told PTI.
When asked about the progress of work, he said the fifth pipe is being pushed in.
Each of the 900 mm diametre pipe, being used to prepare an escape passage for the trapped workers, is 6 metre-long.
An American auger drilling machine was flown from Delhi to the tunnel Wednesday night to speed up rescue efforts as the earlier one deployed for the purpose had a capacity to penetrate only up to 45 metres of rubble, Adesh Jain, an expert overseeing the operation from the spot, said.
It had to be replaced by a heavier and more efficient drilling machine as the debris had spread over an area of about 70 metres due to constantly falling rubble from above, Jain said.
Consultations are also being held with international experts who have the experience of being involved in similar rescue operations.
The round-the-clock rescue work is being helmed by 165 personnel from multiple agencies, including NDRF, SDRF, BRO, and the ITBP, the state emergency operation centre said.
The labourers have been trapped since Sunday morning when a part of the tunnel collapsed following a landslide.
Drilling has been done up to 22 metres so far and the fifth pipe is being positioned, the NHIDCL said giving an update on the rescue operation on Friday.
The stretch where debris is accumulated begins 270 metres from the mouth of the tunnel on Silkyara side.
Uttarkashi District Magistrate Abhishek Ruhela said the trapped workers are safe and being supplied with oxygen, medicines, and food and water through air compressed pipes.
Constant communication is being maintained with them to keep up their morale, he said.