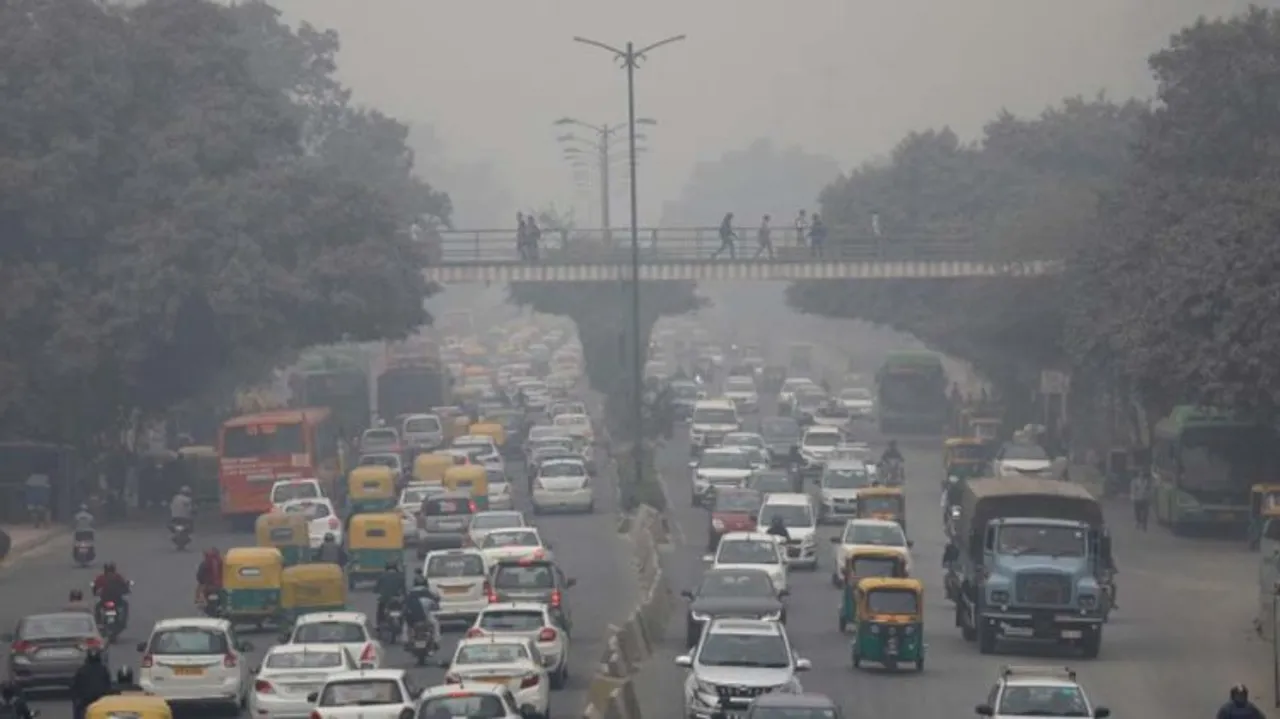 Analysis of ambient air quality data of Particulate Matter (Size less than 10µm) under the findings of the National Clean Air Programme (NCAP) shows that Ghaziabad (218 µg/m3) has topped the list of most polluted cities in the country. Surprisingly eight cities in the top-10 list are in Uttar Pradesh (UP).
Among the top UP cities, the average PM10 size in Lucknow, Moradabad and Meerut recorded was 209 µg/m3, 206 µg/m3 and 200 µg/m3 respectively. However, the average PM 10 size in Noida, Khurja, Bareilly and Agra was 197 µg/m3,194 µg/m3,193 µg/m3 and 188 µg/m3 respectively. Delhi and Dhanbad are two other cities on the list of most polluted cities in the country with 193 µg/m3 and 198 µg/m3 particulate matter sizes. The permissible limit for PM10 in the air is 100 µg/m3.
Bhupender Yadav, Union Minister of Environment, Forests and Climate Change, said, ''Major sources of pollution in Urban Settlement are vehicular emission, road dust, burning of biomass/ crop/ garbage/ Municipal Solid Waste, landfills, construction activities, industrial emission.''
"The government has taken several steps for mitigation of air pollution which include the introduction of BS-VI norms for fuel and vehicles since April 2020, promotion of E-vehicles, expansion of the network of Metro rails for public transport, cleaner fuel such as PNG, stringent emission norms for industries including coal-based Thermal Power Plants (TPPs), zig-zag technology for brick kilns, Extended Producer Responsibility (EPR) for plastic and e-waste management, real-time monitoring of major industrial sectors," added Yadav.
Rs 418.6 crore have been sanctioned under NCAP for initiating actions such as the expansion of monitoring network, construction and demolition waste management facilities, non-motorised transport infrastructure, green buffers, mechanical street sweepers, composting units.
Data from Analysis of ambient air quality shared by Yadav on Monday in the parliament shows PM10 concentration increased in 31 cities in 2020-2021 as compared to 2019-2020, whereas 96 cities showed a decrease of PM10 concentration (i.e. improvement in air quality) and 4 cities revealed no change in concentration.
The Government has launched the National Clean Air Programme (NCAP) in 2019 as a national-level strategy to maintain the air quality in the cities where the air quality has been consistently worse than the National Ambient Air Quality Standards (NAAQS) for the past 5 years.