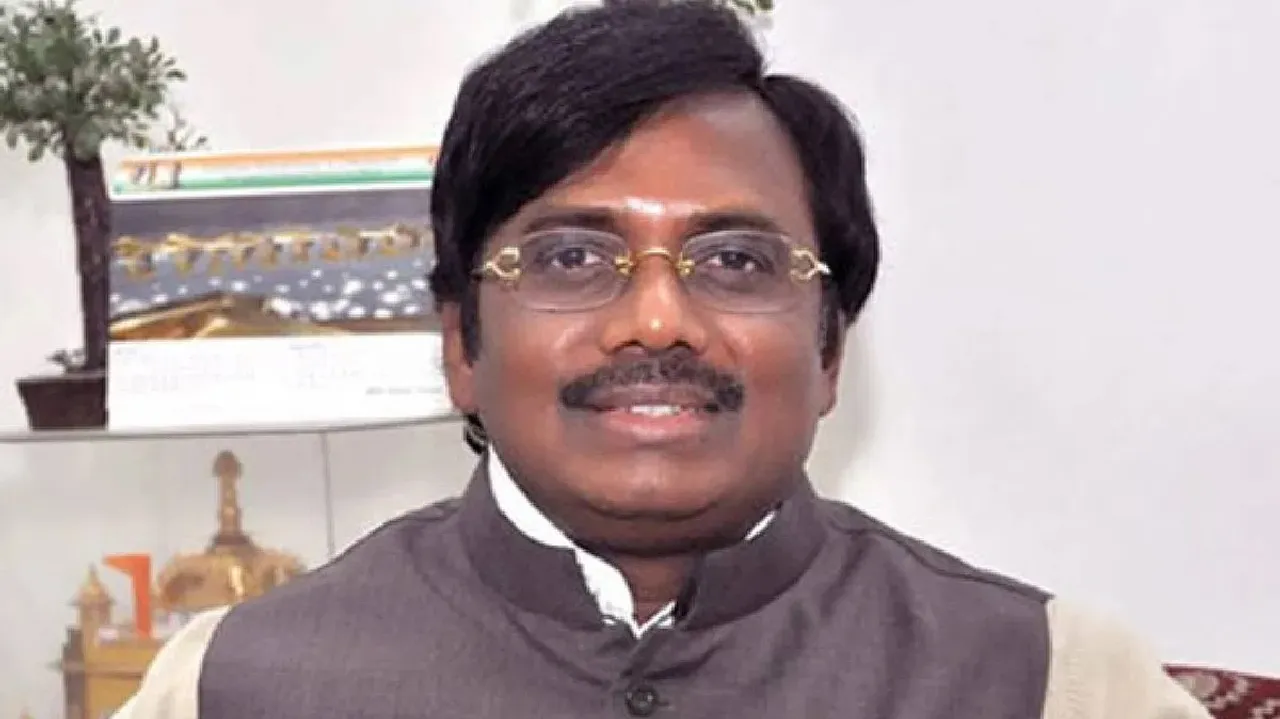 Hyderabad: With declared assets worth over Rs 600 crore, Chennur Congress candidate G Vivekananda is the richest politician contesting in the November 30 assembly polls, followed by P Srinivas Reddy from the same party with over Rs 460 crore.
Vivek and his wife own movable assets valued at Rs 377 crore, mostly shares in various companies including his own Visaka Industries, which was founded in 1981.
The family's immovable assets stood at over Rs 225 crore.
According to the affidavit filed by him, Vivek and his wife have liabilities or loans worth Rs 41.5 crore.
Vivek's annual income grew to Rs 6.26 crore during the last fiscal from Rs 4.66 crore in FY19 while that of his wife rose to Rs 9.61 crore from Rs 6.09 crore during the same period.
P Srinivas Reddy who is contesting from Palair assembly constituency declared wealth to the tune of Rs 460 crore, both movable and immovable, with Rs 44 crore liabilities.
On the day of filing nomination papers, November 9, the Income Tax Department conducted searches at Srinivas Reddy's residences and offices here and in Khammam.
Reddy called the searches 'politically motivated.' Another Congress candidate Raj Gopal Reddy's income in 2022-23 grew to a whopping Rs 71.17 crore from Rs 36.6 lakh in FY19, his affidavit said.
His family's total assets stood at Rs 459 crore.
The Congress candidate from Munugode holds 1.24 crore shares in his company Sushee Infra and Mining Ltd whose book value was Rs 239 crore.
Reddy's family has immovable assets worth Rs 157 crore with liabilities at Rs 4.14 crore, the affidavit said.
BRS candidate Pailla Shekar Reddy declared Rs 227 crore worth of assets belonging to his family with over Rs 83 crore liabilities.
Telangana Chief Minister K Chandrasekhar Rao has declared family assets worth nearly Rs 59 crore, including "Hindu Undivided Family" and liabilities of Rs 25 crore.
According to the election affidavit, he does not own a car.
As many as 4,798 candidates from various parties filed 5,716 sets of nominations for the 119 assembly seats in Telangana.
The nominations would be scrutinized on November 13 and November 15 is the last date for withdrawal of candidatures, according to the schedule of election.
Polling will be held on November 30 and counting of votes will be taken up on December 3.