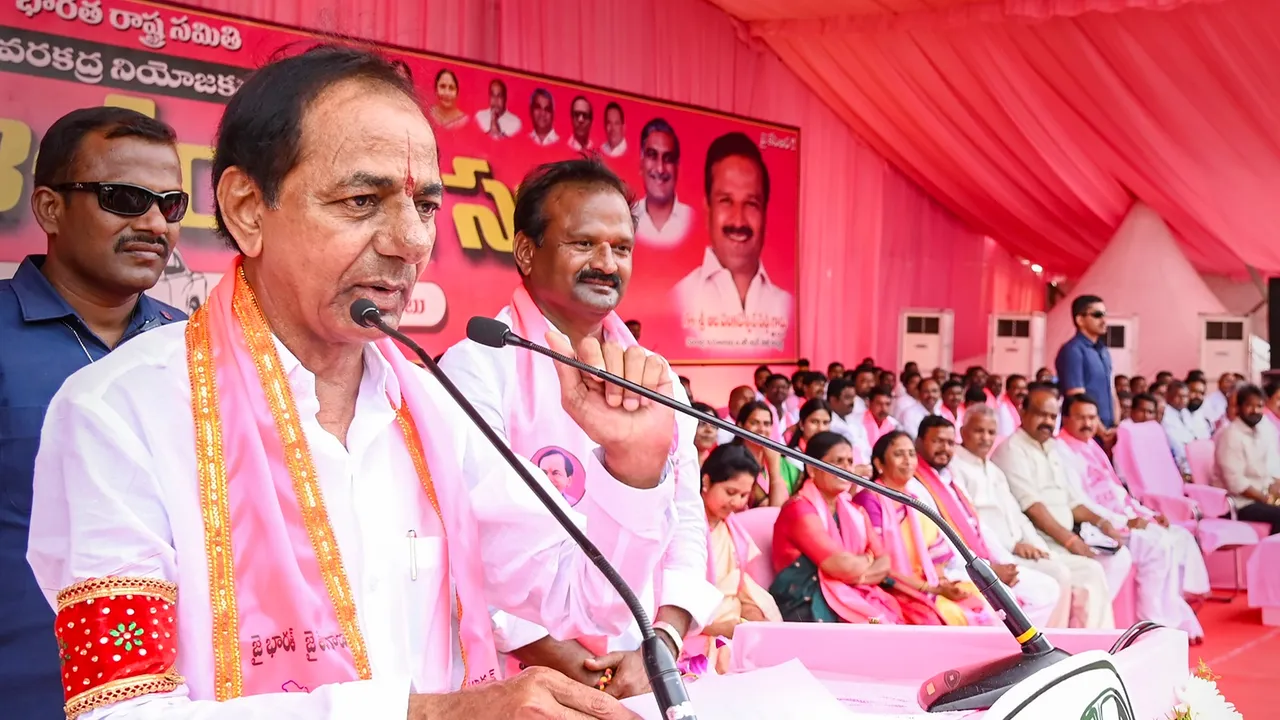 Hyderabad: BRS supremo K Chandrasekhar Rao on Wednesday said the pace of development in Telangana would be affected if the state went into the hands of undeserving people.
Addressing an election rally at Sirpur, the Chief Minister alleged that problems related to water and electricity supply, farmers suicides, hunger deaths and closure of industries were the order of the day when Telangana state was formed in 2014.
The BRS government, however, addressed all the problems and is providing various welfare benefits to people now, he said.
Rao claimed that Telangana is the only state in the country to supply tapped drinking water to every household.
He highlighted the welfare programmes of his government, including 24-hour power supply, social security pensions, Kalyana Lakshmi scheme and 'Rythu Bandhu' investment support scheme for farmers.
He denounced the Congress leaders for allegedly favouring only three hours of power supply to farmers and describing 'Rythu Bandhu' scheme for ryots as 'wasteful expenditure'.
Is it a wasteful expenditure? he asked.
"You should decide what is waste and who are waste," Rao, also known as KCR, told the gathering.
Raking up the issue of Telangana formation, he alleged that the Congress had delayed the formation of the state during the previous UPA regime.
He accused the Congress of "forcefully" merging Telangana with Andhra (to form undivided Andhra Pradesh).
Dubbing the Congress as 'dhokebaz' (cheat) party, he said it had forged an alliance with the BRS (then TRS) in 2004 on the promise of forming Telangana.
After a prolonged agitation by the people and his indefinite fast, the then UPA government had announced formation of Telangana but again went back on its word, Rao claimed.
Following an agitation by all sections of society, the grand old party took steps for formation of the separate state under compulsive conditions, he added.
Referring to Congress' promise of doing away with the Dharani integrated land records management system, Rao said it was brought by the BRS to resolve disputes related to farmers lands and make land registrations easy.
How would the farmers get direct benefit transfer under 'Rythu Bandhu' scheme and other initiatives if Dharani is abolished? he asked.
Rao reiterated his appeal to Muslims that Telangana would remain a secular state as he is alive.
Telangana would go to polls on November 30 and the counting of votes would be taken up on December 3.