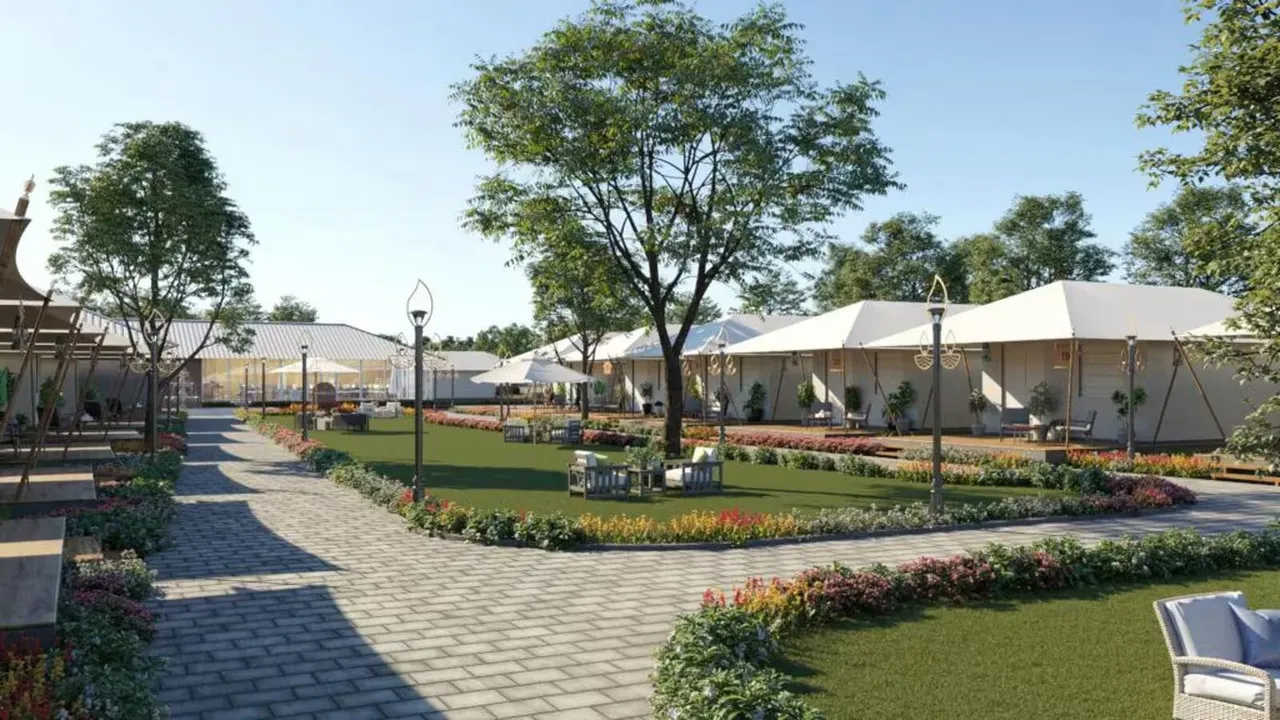 Ayodhya/Lucknow: Several tent cities are being erected in Ayodhya to accommodate thousands of devotees who are expected to arrive in the temple town of Uttar Pradesh for the Ram temple consecration ceremony on January 22 next year, an official said on Tuesday.
According to a state government statement released in Lucknow, the Shri Ram Janmabhoomi Teerth Kshetra trust and the Ayodhya Development Authority are setting up these tent cities in places such as Majha Guptar Ghat, Bagh Bijesi and Brahmakund.
The tent city in Majha Guptar Ghat will be built over a 20-acre land and can accommodate about 20,000 to 25,000 devotees, the statement said quoting Ayodhya Development Authority secretary Satyendra Singh.
The facility near Brahmakund in Ayodhya Dham will have 35 large tents and will have amenities for about 30,000 devotees.
The tent city in Bagh Bijesi, being built over a 25-acre land, will be able to accommodate about 25,000 people.
Singh said similar facilities are also being established in Karsevak Puram and Maniram Das Cantonment for devotees.
He said that as the ceremony will be held during peak winter, these tents will be constructed in such a way that the devotees can get relief from the biting cold. Arrangements for mattresses and blankets are also being made, he said.
These tent cities will have toilets and washrooms, arrangements for food storage and medical camps, he added.
According to the statement, these arrangements are being made for the convenience of the devotees expected to arrive in Ayodhya from across the country as well as for the world and also in accordance with the directions of Chief Minister Yogi Adityanath.
Prime Minister Narendra Modi will attend the Ram temple 'pran pratishtha' (consecration) ceremony on January 22 in Ayodhya.