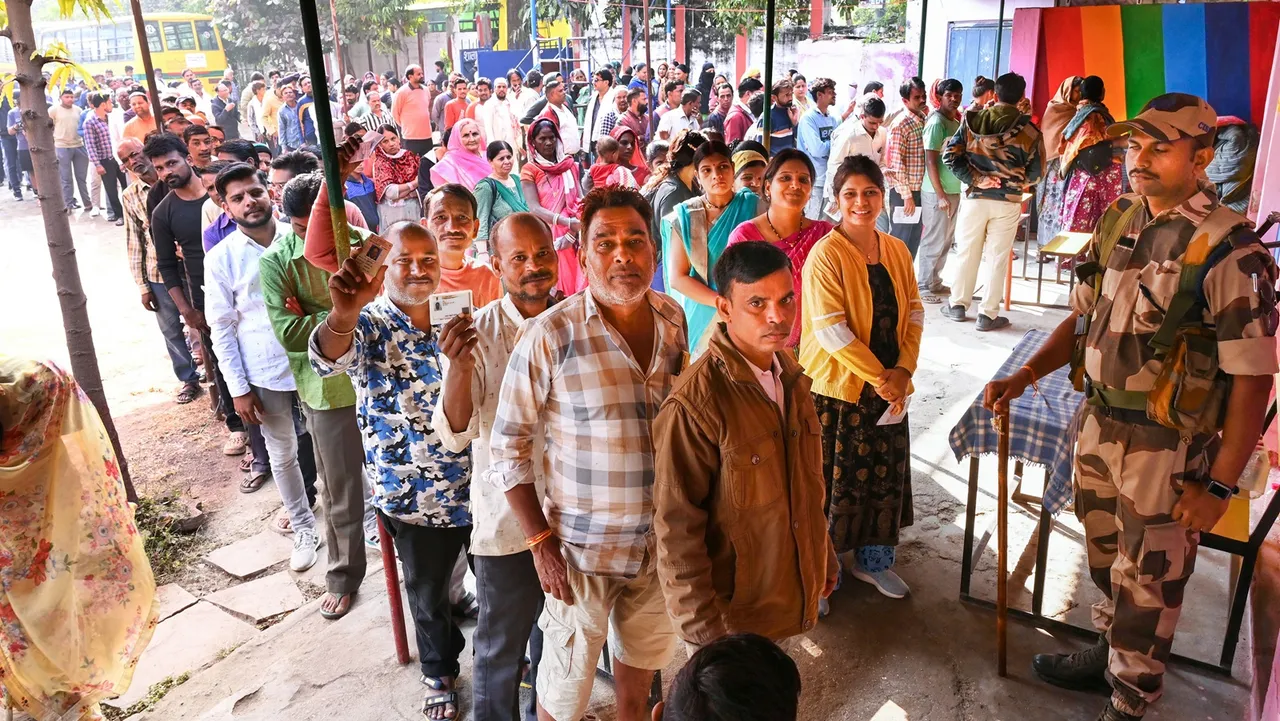 New Delhi: The Election Commission (EC) said on Friday that the tentative voter turnout till 5 pm was 67.34 per cent in Chhattisgarh and 71.11 per cent in Madhya Pradesh.
The voting percentage is likely to "go upwards" when reports from all the polling stations, including those in the interiors, are obtained, the poll panel said.
Voters reaching the polling stations till the end of the polling hours are allowed to exercise their franchise, the EC noted, adding that the final figures will be known by Saturday after a scrutiny of the polling-related documents.
A total of 70 Assembly seats in Chhattisgarh went to polls in the second phase on Friday, while elections were held in all the 230 Assembly seats in Madhya Pradesh.