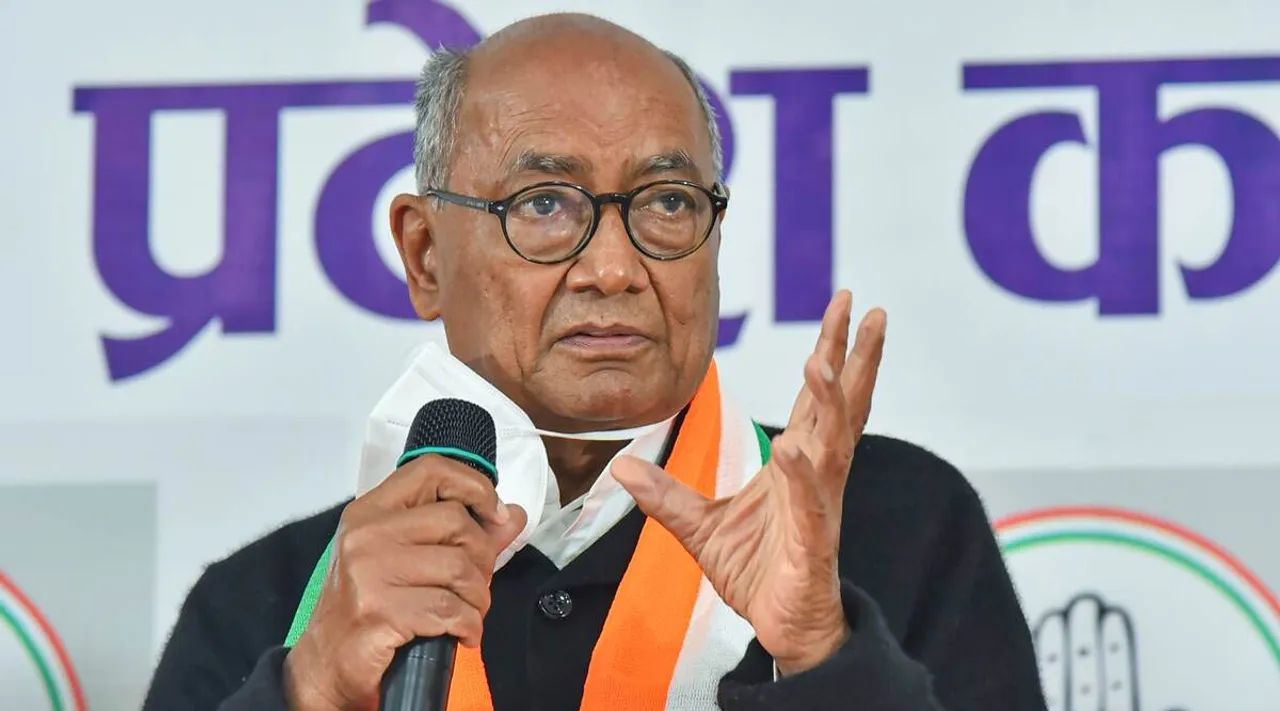 Ujjain: Congress veteran Digvijaya Singh on Friday said contrary to the Centre's claim, terrorism cases are on the rise in Jammu and Kashmir, and referred to the latest attack on an Army vehicle that led to the death of five soldiers.
The Rajya Sabha MP also raised concerns over what he claimed were Chinese markings on the cartridges recovered from the site of the attack.
The former Madhya Pradesh chief minister maintained terror activities were largely confined to the Kashmir Valley, but violent incidents are now taking place in new areas like Poonch in the Jammu region of the Union Territory, and this was a matter of concern.
Talking to reporters here, Singh said the Centre had claimed that scrapping Article 370 in Jammu and Kashmir (the constitutional provision granted special status to J&K) in 2019 and demonetisation (2016) will help in fighting terrorism in the erstwhile state, but figures of Defence and Home Ministries suggest terror-related incidents have actually gone up since these measures were announced.
"A big attack took place in terrorism-free Poonch which is part of Jammu. Such incidents used to take place in Anantnag and Pulwana (in Kashmir Valley)… now terror attacks have started taking place in new areas," he said.
Five Army personnel were killed and another was seriously injured on Thursday after their vehicle caught fire following a terrorist attack in Jammu and Kashmir's Poonch.
The Army said the vehicle the soldiers were travelling in came under fire from unidentified terrorists and it caught fire because of the likely use of grenades.
"Cartridges recovered (in Poonch) have markings of China. This is a new thing that has come to light that such terror activities in India are seeing Chinese links," Singh said.
Slamming the Centre, Singh claimed the Defence Minister had accepted that China had captured Indian territory but the prime minister was proclaiming that no one had intruded into and seized our territory.
This means the prime minister has termed his own defence minister's statement as false, Singh alleged.
He also claimed a Gautam Adani firm with a Chinese director had entered the defence sector and questioned if this was not an issue of national security.
The Rajya Sabha member said Jammu has been a peaceful place and the terror attack there was disturbing.
In the last three years, 1,033 terror attacks have taken place in Jammu and Kashmir and 177 jawans have lost their lives, Singh said.
"In 2019, this number was 594 and in 2020, it was 244. Such attacks are on the rise and we are losing our soldiers," the senior Congress leader added.