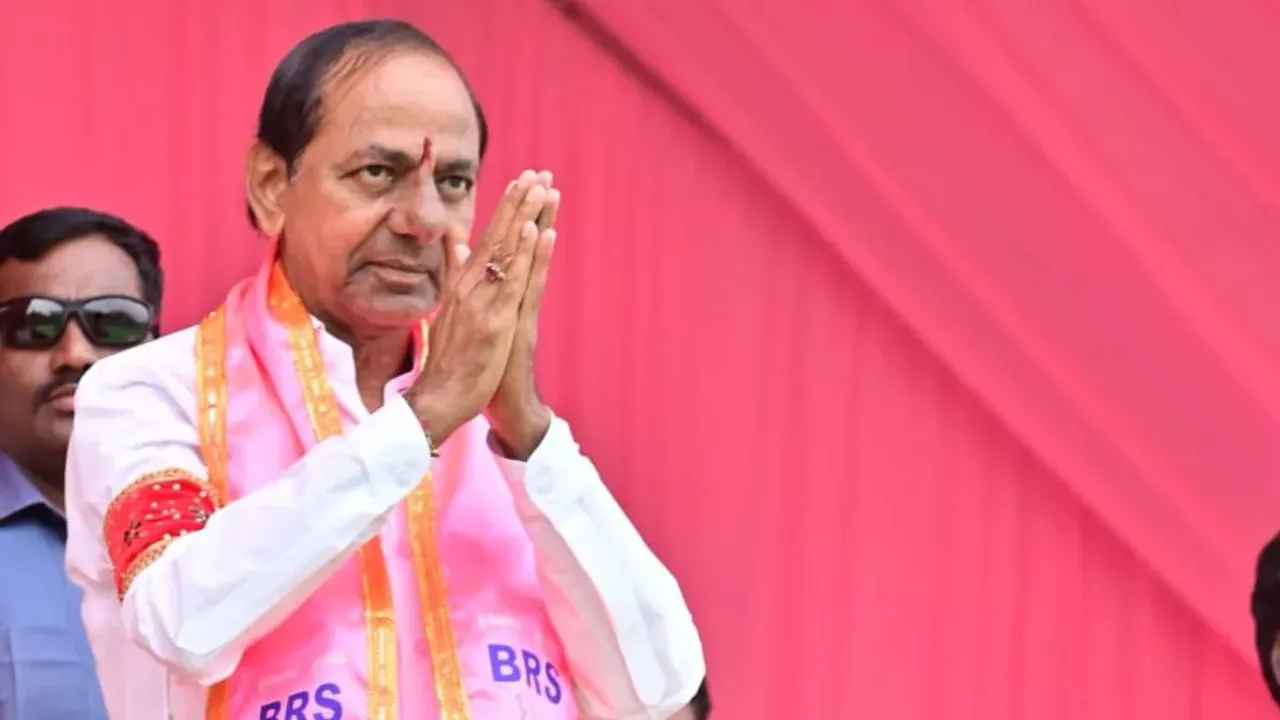 Kamareddy: With ruling BRS supremo K Chandrashekar Rao contesting from Kamareddy assembly segment, his native village Konapur, with its focus on development has come into prominence.
The chief minister is testing his electoral fortunes in this constituency for the November 30 assembly polls even as residents have high expectations of more development here.
The BRS chief is contesting from Gajwel Assembly constituency as well.
Rao, also known as KCR, was born on February 17, 1954 in his maternal parent's house located in Konapur village, which was partially submerged due to construction of the Upper Manair Dam in 1950.
Most of the agricultural lands in the village then was submerged except for some houses, including the one of the chief minister's maternal grandparents.
The two-storeyed house that stands tall in the village was left unused and unkept after Rao's maternal grandparents passed away and his parents shifted to Chintamadaka village in erstwhile Medak district when he was an infant. He did his schooling and graduation in Siddipet and masters in Hyderabad.
This old house, which is now in a dilapidated condition, according to locals, was in the past used as a shelter by some naxals but presently has shrubs growing inside and snakes have taken refuge.
Now, KCR is back to his birthplace, literally, after 69 years, to make his 'janma bhumi as karma bhumi'.
Kamareddy is the second assembly constituency after Gajwel where the chief minister is contesting for the first time. State Congress chief Revanth Reddy and BJP's K Venkataramana Reddy are among 73 candidates who are in the fray in this high-profile constituency comprising over 2.40 lakh eligible voters.
"KCR was born in Konapur. After the village was submerged, his parents shifted to Chintamadaka while maternal grandparents continued to live there for sometime," the chief minister's brother-in-law and advocate G Ramarao told PTI.
KCR is one of 11 siblings (nine sisters and one brother). The elder brother and four sisters have passed away, he said, and recalled that KCR has always had an interest in politics since his graduation and can catch the pulse of the people very well.
There are about 400 houses in the village and locals take pride in what KCR has done for the development of the village.
"This is a small village and earlier no one knew about it. K T Rama Rao (KCR's son) adopted this village. A lot of development has happened. We have better connectivity as roads and bridges have been constructed. We are getting clean drinking tap water and other facilities. We expect further development and therefore will vote for 'Car' (symbol of the BRS party)," said Rajita, a housewife.
Basvaraja, son of the current sarpanch, recalls, "I was told in my childhood that KCR was born in this house. The entire village celebrated when KCR became CM for the first time. Now our dream is being fulfilled as he is contesting from our constituency. There will be more development."
Rama Rao constructed a primary school in Konapur village at personal expense in memory of his paternal grandmother at a cost of Rs 2.50 crore. The school could not be inaugurated due to the election code of conduct, said ex-sarpanch of Konapur village, Channagur Sayegaud.
Though people think this may be his symbolic second birth, KCR seems to be confident that his 'janma bhumi' can never let him down.