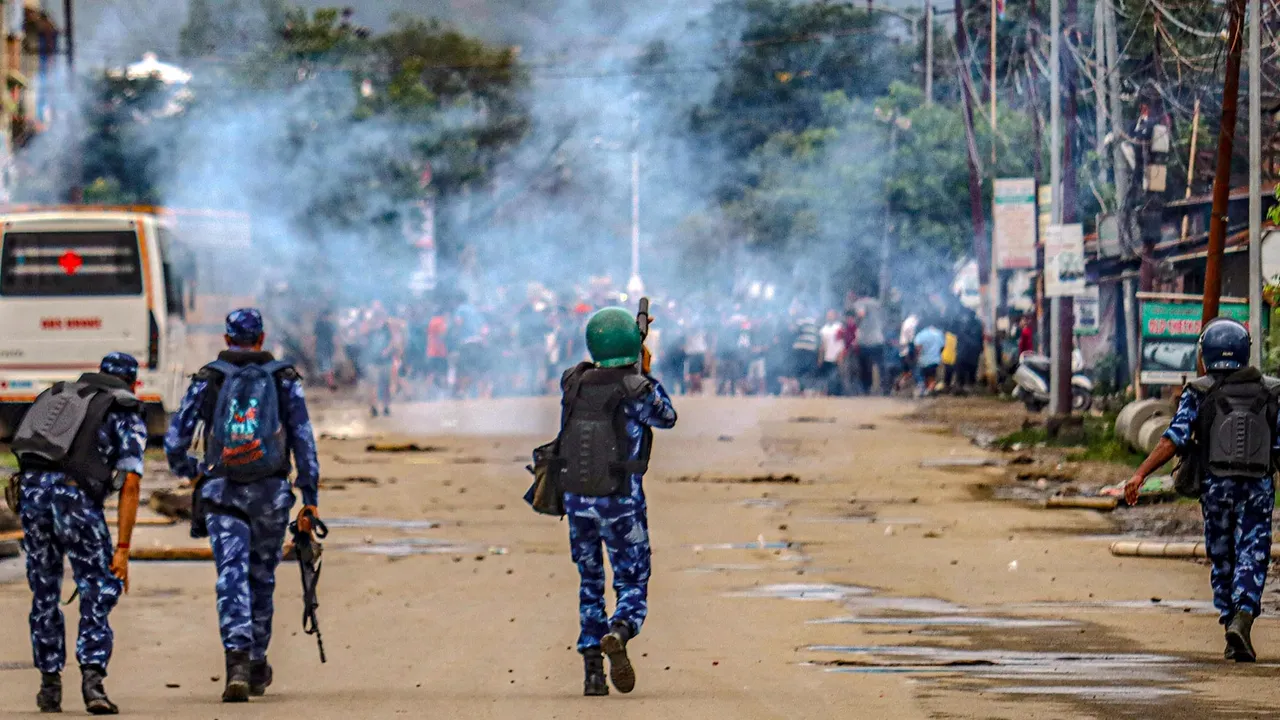 New Delhi: Thumbnail sketches of the Meitei groups banned by the Centre on Monday under the stringent Unlawful Activities (Prevention) Act for a period of five years.
United National Liberation Front (UNLF) The organisation was banned for its secessionist agenda of establishing the Sovereign Republic of Manipur to include Kabaw Valley in Myanmar.
With a trained cadre strength of more than 300, the terror group is largely involved in extorting money from big contractors, politicians and businessmen. The group exercises its political agenda through known political affiliates, intelligentsia and student organisations.
It has a strong network of overground workers and drug addicts, who are mainly used for placing grenades and delivering extortion notes. Violent actions such as triggering of IEDs and ambushes are planned and executed exclusively by its trained cadres. Manipur People's Army (MPA) is the military wing of UNLF.
People's Liberation Army (PLA) The organisation was initially named 'Polei', which is the ancient name of Manipur. This name was basically given to arouse the sentiments of people. Nameirakpam Bisheswar Singh raised the PLA on September 26, 1978 to "liberate" Manipur from India and create a Meitei land in Imphal Valley and including areas of the erstwhile Manipur Kingdom, now in Myanmar.
The group consists of two wings - military wing PLA and political wing Revolutionary Peoples Front (RPF), which has also been banned under the UAPA.
With a cadre strength of more than 400 and a portion of weapons looted from Manipur Police reaching its cadres, the group is mainly involved in placing of grenades, generally outsourced to drug addicts and non-cadres.
However, placing and detonation of IEDs and other major actions targeted at security forces are conducted by PLA cadres only. It raises fund through extortion of officials, contractors and businessmen. PLA is an exclusive Meitei group and does not recruit members of other tribes or communities.
Kanglei Yawol Kanba Lup (KYKL) The group funds itself through extortion carried out jointly with the NSCN-IM. It works towards gaining public sympathy and support and openly supports other terrorist groups.
In the absence of an ideological base among its cadres, there are frequent splits and mergers which make it difficult to pinpoint its areas of influence. KYKL cadres primarily functions as criminals instead of insurgents and collect money from the public individually.
People's Revolutionary Party of Kangleipak (PREPAK) Working to "liberate Manipur", the insurgent group indulges in "low-level extortion". It targets doctors, shopkeepers and contractors, and lobs grenades at businesses establishments and pharmacies to threaten them.
Extortion at the ground level by its cadres targeting civilians, traders and government employees has resulted in an increased public resentment. The group shares "strategic linkages" with UNLF and PLA. It also carries out extortions on their behalf and takes commission. The group is also engaged in drug smuggling.
Coordination Committee (CorCom) It is an amalgam of six Imphal Valley-based terror outfits, including KCP, KYKL, PREPAK and RPF, and came into existence on July 2011.
Alliance for Socialist Unity, Kangleipak (ASUK) It is an amalgam of banned Kangleipak Communist Party (KCP) and the banned Kanglei Yawol Kana Lup (KYKL).