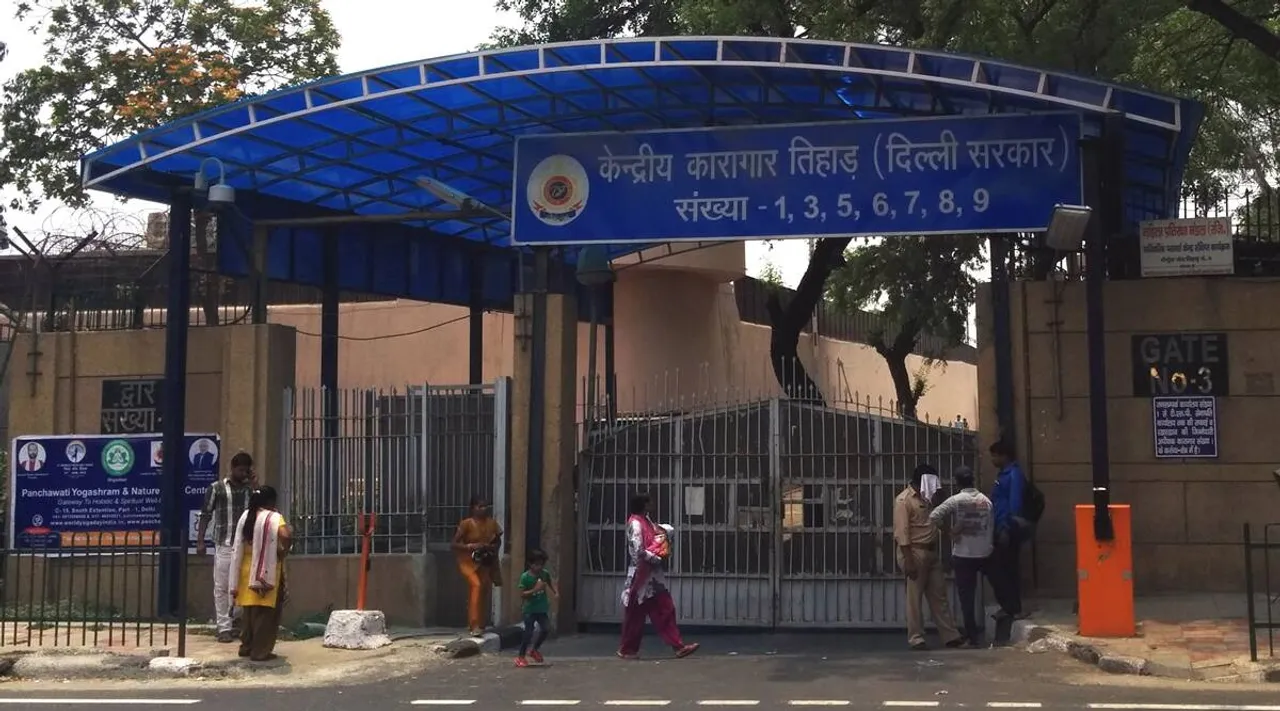 New Delhi: The killing of a second gangster in less than a month inside the Tihar jail here has once again put a serious question mark on the security at one of the largest prisons in Asia despite officials claiming they were implementing a detailed plan to avoid such incidents.
Sunil alias Tillu Tajpuriya (33), lodged on the ground floor of the high-security prison, was killed by members of the Gogi gang with an improvised weapon around 6.15 am on Tuesday. The four attackers, lodged on the first floor, cut the iron grille installed there and used bed sheets to climb down to Tajpuriya's floor. Tajpuriya suffered multiple stab wounds and was declared dead by doctors at Deen Dayal Upadhyay Hospital, officials said.
On April 14, Prince Tewatia (33), an associate of gangster Lawrence Bishnoi, was killed similarly in an early-morning attack inside the jail by rival gang members following an altercation with an inmate. An under-trial prisoner, he was lodged in ward no. 6 of the jail no. 3 which has around 380 inmates.
Officials claimed they were carrying out intensive searches in wards for improvised weapons and other illegal items, such as mobile phones, after the Tewatia incident. They were also maintaining a "strict vigil" through CCTV cameras.
Asked how an incident like this has happened again, a jail official said the attack was completed within one-and-a-half minute and the assailants exploited "dark spots", where no cameras could see, to enter Tajpuriya's cell.
"They (attackers) did not enter the barrack directly, or else they would have been caught," he said.
"When Tillu saw the attackers, he ran towards another inmate's cell. The inmate (named Rohit) also tried to save him... Everything happened within a span of one-and-a-half-minute," he added.
Asked why cameras were not installed to cover the dark spots, the official said cameras are not installed in some areas, such as washrooms, to ensure privacy of the prisoners.
An inquiry has been ordered into the incident to find out the lapses, officials said.
They said they are working on a detailed plan to improve the response time in case of a clash between inmates and taking other steps to make security fool-proof inside the premises.
"Ever since the murder of gangster Prince Tewatia, there has been a strict order from the DG (Prison) to conduct intensive searches regularly to ensure no illegal activities take place inside the wards and barracks. Since the incident in April, we have been conducting regular checks in all jails in Delhi, especially where notorious criminals and rival gang members are lodged," said a jail official.
The Tamil Nadu Special Police Force and Central Reserve Police Force personnel have been tasked with carrying out these searches, which were intensified after Tewatia's killing, he said.
"We are also trying to reduce our response time and a detailed plan is being drafted," he said.