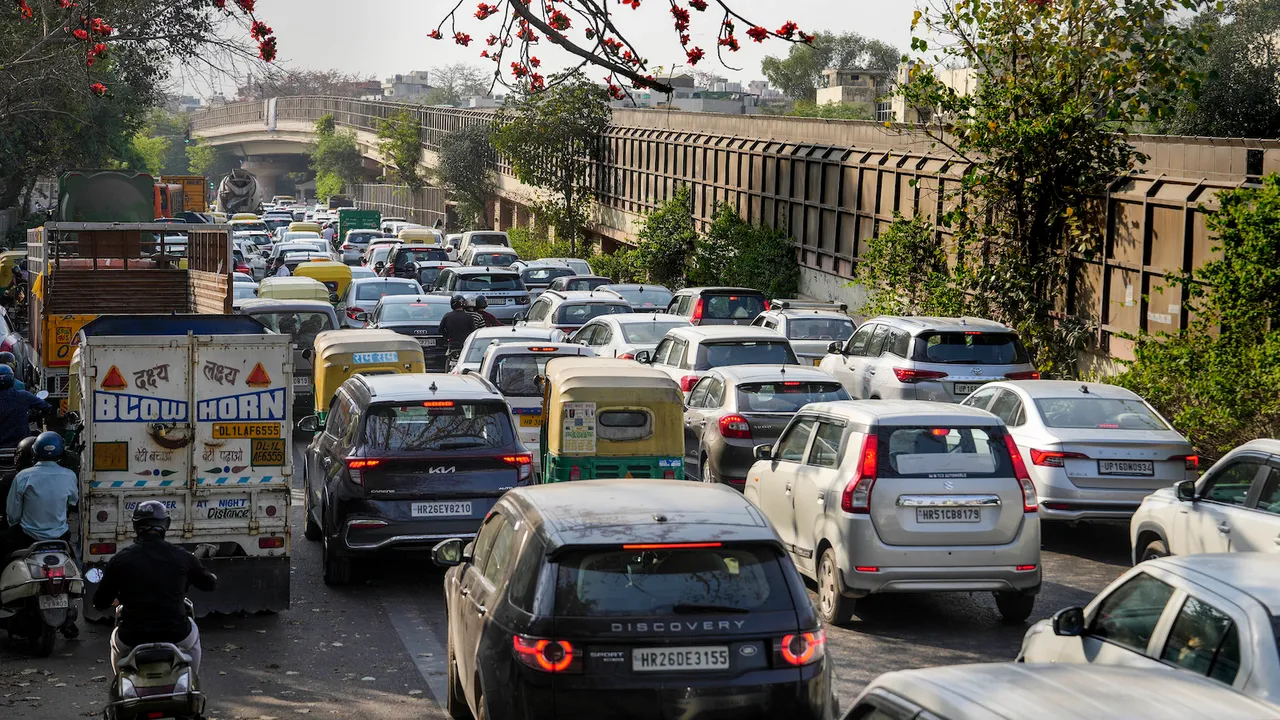 New Delhi: Closure of key stretches in Delhi's southern parts for repair and construction works led to traffic snarls for the fourth consecutive day of the week on Thursday as commuters faced a harrowing time to reach their destination.
The Chirag Delhi flyover was closed from Sunday for 50 days, while a section of the Delhi-Jaipur Highway (NH-48) between Rangpuri and Rajokari was closed from Tuesday for 90 days.
The Delhi Police, took to Twitter to inform commuters about the traffic being slow on the carriageway from Nehru Place towards IIT Flyover due to diversions along Chirag Delhi Flyover.
Sunil Kumar Saxena, a resident of Noida, said, "There was heavy traffic on the road leading towards Chirag Delhi which is usual nowadays. However, the situation gets worse during peak hours. Not taking this route would be a better option for us." The police also said that traffic movement was affected in the carriageway from Eidgah towards Ram Kumar Marg T point due to the breakdown of a bus at Rani Jhansi Road and asked the commuters to avoid the stretch.
Several commuters also shared updates on the traffic situation on Twitter.
On Tuesday, PWD Minister Atishi directed officials to complete the maintenance work of the Chirag Delhi flyover within a month as against 50 days. She held a meeting with senior PWD officials to resolve the issue on a priority basis.