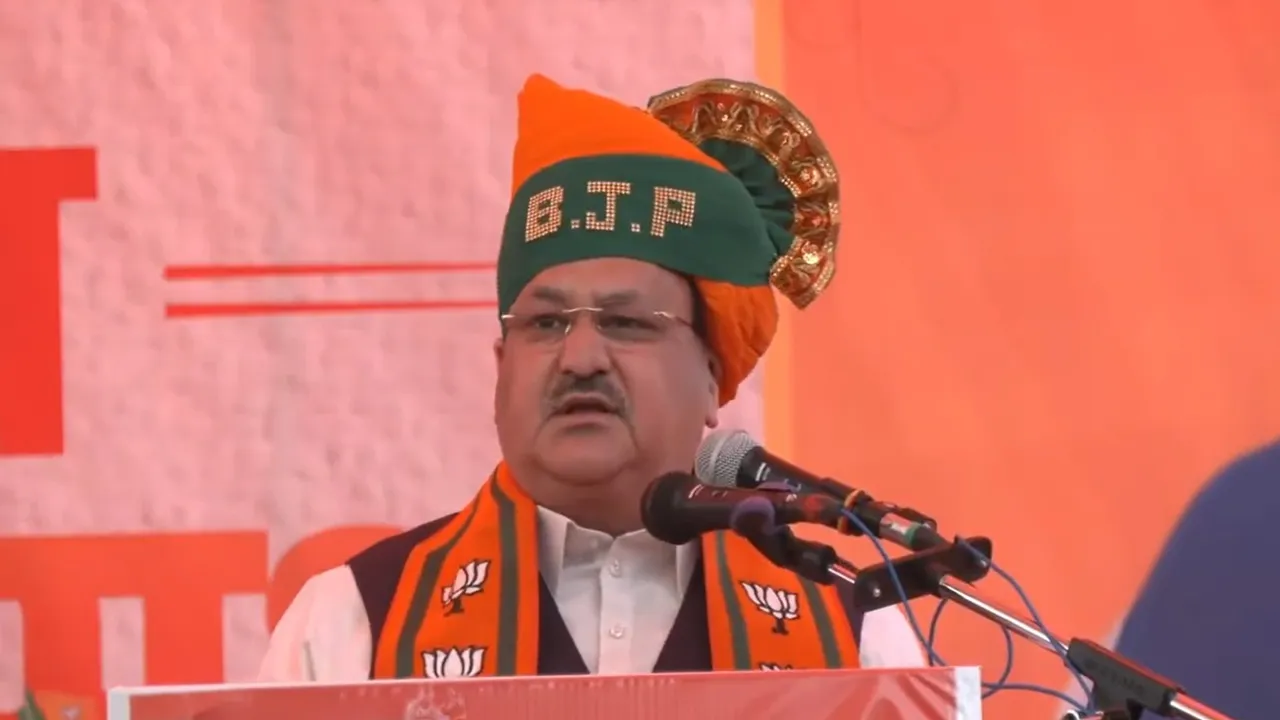 Jaipur: BJP president J P Nadda on Saturday said if the Congress is in power, there is bound to be corruption and loot and under the saffron party's rule, there will be development.
Addressing an election rally in Jodhpur's Pipad, Nadda said the Ashok Gehlot-led Congress government has ensured that Rajasthan occupies the number one position in the country in terms of corruption and crime against women.
He said justice with farmers and women will be done when the Bharatiya Janata Party (BJP) forms its government in the desert state.