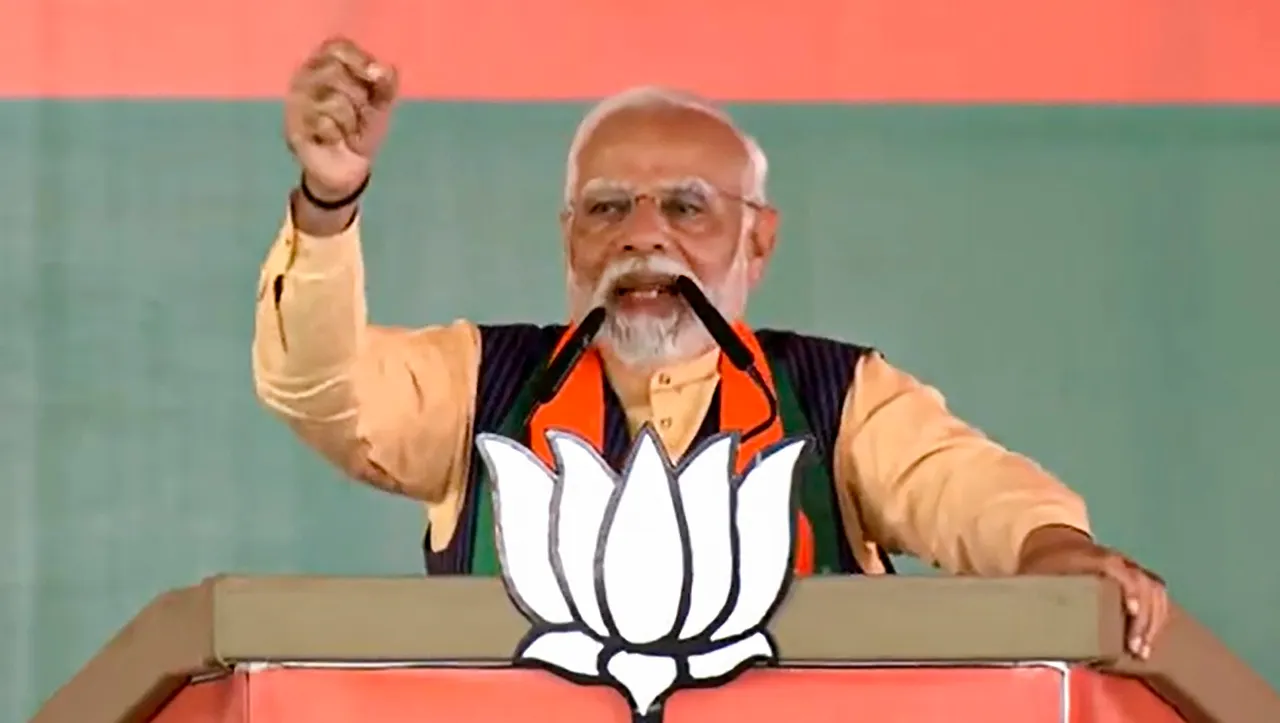 Betul: Prime Minister Narendra Modi on Tuesday said he has seen "unprecedented trust and affection" for BJP among people of Madhya Pradesh, where assembly elections are scheduled on November 17.
Addressing a public rally at Betul, Modi also said Congress has accepted defeat ahead of elections.
"Congress knows that its fake promises won't work in front of Modi's guarantees," the PM said.
"As November 17 is nearing, Congress' claims are getting exposed. Congress has accepted the defeat and now they're relying on luck," he said.
Modi said some Congress leaders are "sitting at home" and they don't even feel like going out. "Congress leaders don't know what they will say to people. Congress has accepted that their fake promises don't stand a chance in front of Modi guarantees," he said.
"This election is to stop corruption and loot by Congress in Madhya Pradesh," he said. "You know that wherever Congress comes, they bring destruction," he added.
Modi said India has become the second largest manufacturer of mobile phones in the world.
"This is the last set of my rallies for Madhya Pradesh Assembly polls because the election campaign will conclude tomorrow. Tomorrow is the birth anniversary of Birsa Munda and Jharkhand, and I will visit that state tomorrow," he said.