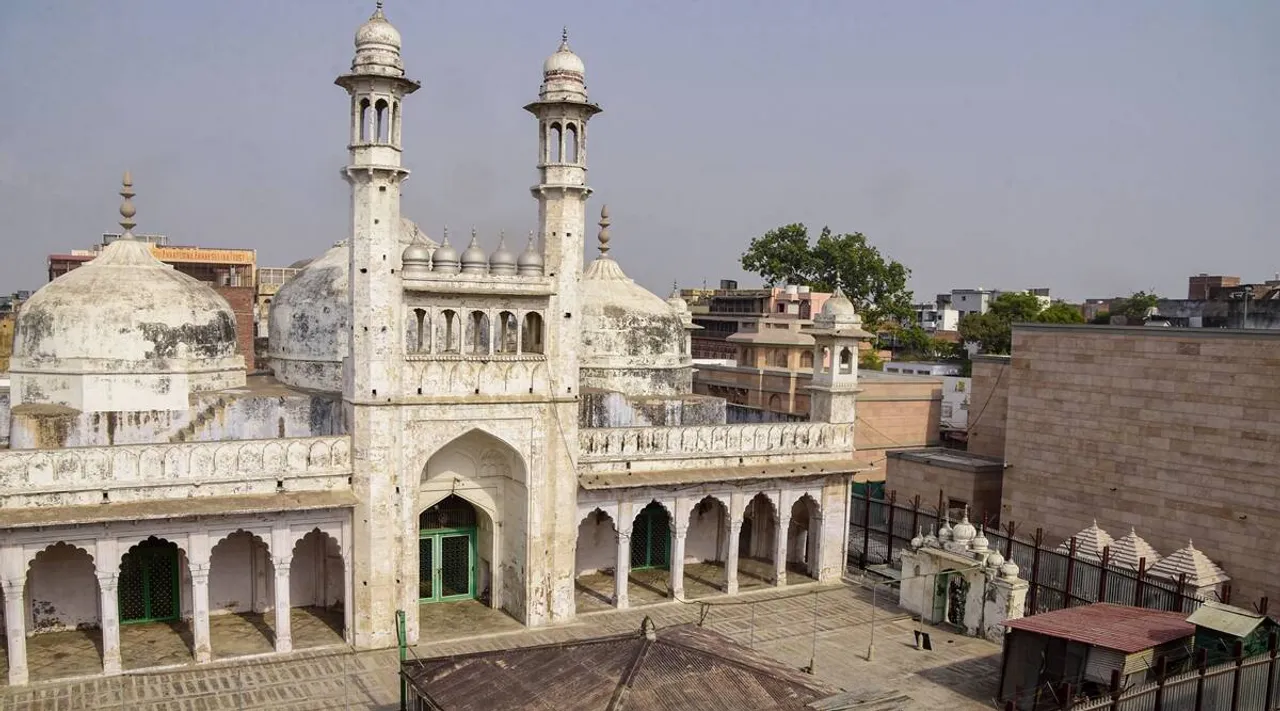 Varanas: A court here on Tuesday agreed to hear a plea for a survey by the Archeological Survey of India (ASI) of the entire Gyanvapi mosque premises located next to the Kashi Vishwanath temple.
Accepting the petition filed by lawyer Vishnu Shankar Jain, who represents the Hindu side, District Court Judge A K Vishvesh asked the Gyanvapi mosque committee to file its reply to the plea by May 19, District Government Counsel Mahendra Nath Pandey said.
The court fixed the next hearing in the matter on May 22.
On Friday, the Allahabad High Court ordered determination of the age of the structure claimed to be a shivling in the Gyanvapi mosque using modern technology. It set aside an October 14 order of the Varanasi District Court that rejected a plea for scientific investigation, including carbon dating, of the structure found in May 2022 during a court-mandated survey of the Gyanvapi mosque.
The high court directed the Varanasi district judge to proceed, in accordance with law, on the application by the Hindu worshippers for conducting a scientific probe of the 'shivling', paving the way for determining the age of the structure.