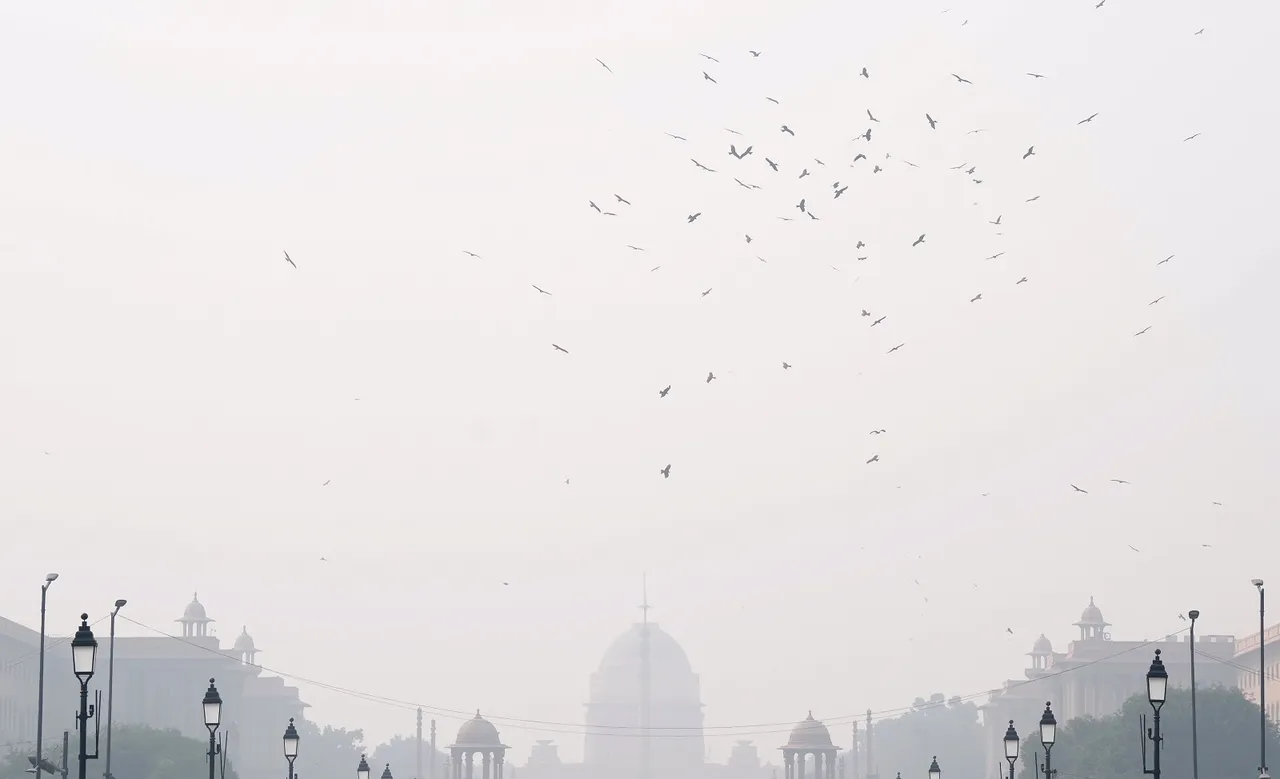 Chandigarh: Farmers in Punjab Tuesday said they were unnecessarily being targeted and defamed for air pollution in Delhi, asserting that industries, vehicles and the construction sector are the major sources of pollution in the national capital and not stubble burning.
Paddy straw burning in Punjab and Haryana is considered a contributing factor to the spike in pollution levels in Delhi in October and November every year. Amid the recent decline in air quality in the national capital, the AAP and the BJP have blamed stubble burning in states ruled by the other for the pollution.
Punjab Finance Minister Harpal Singh Cheema on Monday said most stubble burning incidents are being witnessed in the BJP-ruled Haryana and Uttar Pradesh whereas such cases are declining in his state.
On the other hand, Haryana Agriculture Minister Jai Prakash Dalal on Saturday had slammed the Bhagwant Mann government over the stubble burning incidents in the state.
Bharti Kisan Union (Ugrahan) general secretary Sukhdev Singh Kokrikalan Tuesday said farmers were unnecessarily being targeted and defamed for air pollution in Delhi.
He asked how it was possible that smoke from crop residue burning in Punjab could cause air pollution only in Delhi and not in Jalandhar, Amritsar and other districts of the state.
"Where farm fires are taking place, the air quality is good. How is it causing pollution 300 km away in Delhi?" wondered Kokrikalan.
It is vehicles, industries and the construction sector which pollute the air in Delhi, he asserted.
Kokrikalan claimed that "farmers of Punjab are being defamed under a conspiracy".
Paddy growers in Punjab continue to set crop residue ablaze to clear their fields to sow wheat crops as the window between harvesting and sowing the next crop is short.
Farmers have been advised to sow the wheat crop in the first fortnight of November as delayed sowing could result in a drop in the crop yield.
Punjab has reported a total of 19,463 farm fires from September 15 till November 6 and it was 35 per cent less than 29,999 such cases in the corresponding period last year.
Punjab on Monday reported 2,060 stubble burning incidents.
Stubble burning incidents reported from November 1 till November 6 constitute 61 per cent of the total such cases in the current season, as per Punjab Remote Sensing Centre data.
Kokrikalan said the government should ensure necessary arrangements for the collection of stubble from fields and farmers are ready to give stubble free of cost.
Farmers in the state have demanded that they be given Rs 200 per quintal as a bonus for managing stubble.
They also pointed out that small farmers with landholding of up to 10 acres could not afford to buy crop residue management machinery for stubble management as they were already debt-ridden.
Small farmers do not have any option other than burning stubble for sowing the next crop. Only big growers can afford to buy machines like happy seeders, balers etc for crop residue management, they said.
BKU (Dakunda) president Buta Singh Burjgill said the government should provide machines or other solutions for crop residue management to farmers, especially small ones, instead of taking action against them.
Burjgill said farm fire incidents have reduced by 40 per cent this season as compared to last year.
BKU (Lakhowal) general secretary Harinder Singh Lakhowal said the window between paddy harvesting and sowing of the next crop is very short now and farmers do not want their next crop to get delayed as it could lead to a drop in yield.
Paddy straw burning in Punjab and Haryana is considered one of the reasons behind the alarming spike in air pollution levels in the national capital in October and November. As the window for wheat -- a key Rabi crop -- is very short after paddy harvest, some farmers set their fields on fire to quickly clear off the crop residue for sowing of the next crop.
With over 31 lakh hectares of paddy area, Punjab produces around 180-200 lakh tonne of paddy straw every year, of which 120 lakh tonne was being managed through in-situ (mixing crop residue in fields) and around 30 lakh tonne ex-situ (using stubble as fuel) management methods.
The state recorded 49,922 farm fire events in 2022, 71,304 in 2021, 76,590 in 2020, 55,210 in 2019 and 50,590 in 2018.