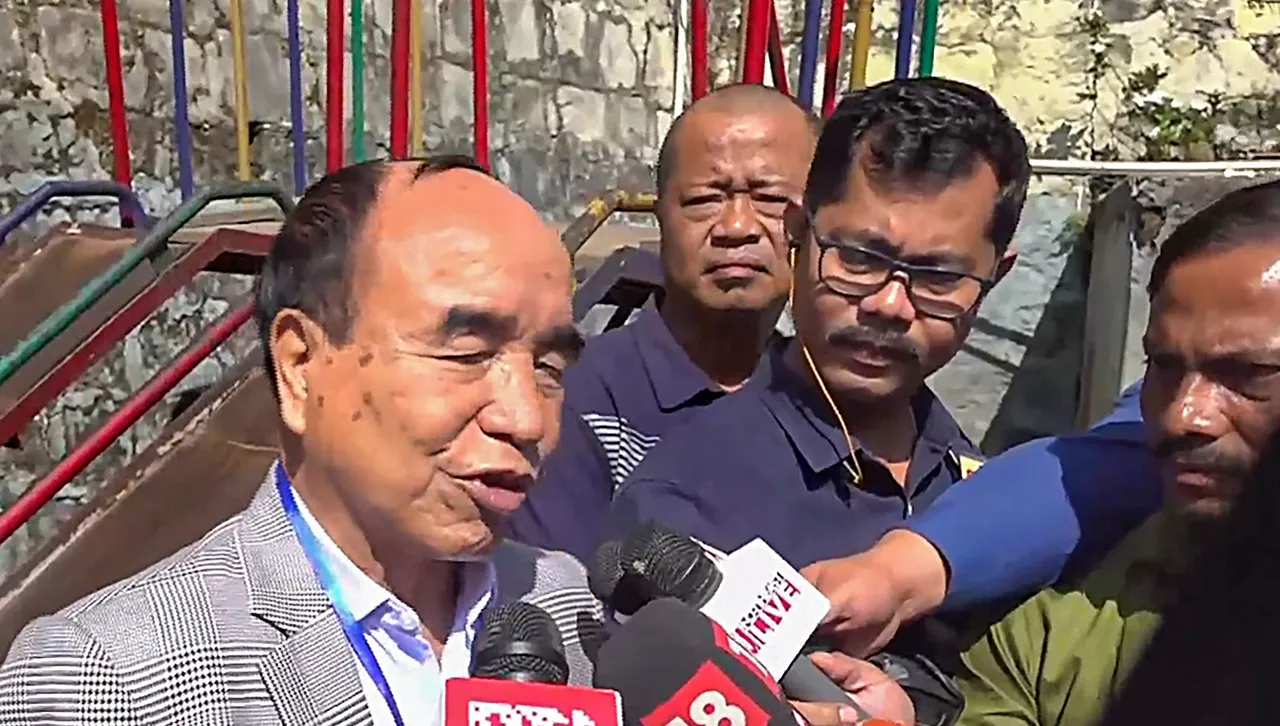 Aizawl: Exuding confidence that his party will win the Mizoram assembly polls, outgoing chief minister and Mizo National Front (MNF) president Zoramthanga on Friday said it will serve the state for the next five years in a more efficient way and with renewed vigour.
The assembly elections for the 40-member assembly in the northeastern state were held on November 7. Votes will be counted in Mizoram along with four other states - Madhya Pradesh, Chhattisgarh, Telangana and Rajasthan - on December 3.
"We will retain power with the help of God and the people. We will lead and serve our state in a more efficient way and with renewed vigour," Zoramthanga said while addressing party workers at the MNF office in Aizawl.
The former rebel leader turned politician said the state faced various problems in the past five years - Covid-19 pandemic, earthquakes, border disputes and influx from neighbouring countries.
"However, we tried our best to help people. God has once again led us to our current position," the 79-year-old leader said.
Expressing happiness over the peaceful conduct of the assembly elections, he lauded MNF workers for their efforts to strengthen the party.
A total of 80.62 per cent of 8.57 lakh voters exercised their franchise on Tuesday to decide the political fate of 174 candidates.
The ruling MNF, the main opposition party Zoram People's Movement (ZPM) and the Congress contested 40 seats each.
The BJP had fielded 23 seats and the Aam Aadmi Party, which was making its electoral debut, contested 4 seats. Besides, there were 27 independent candidates.