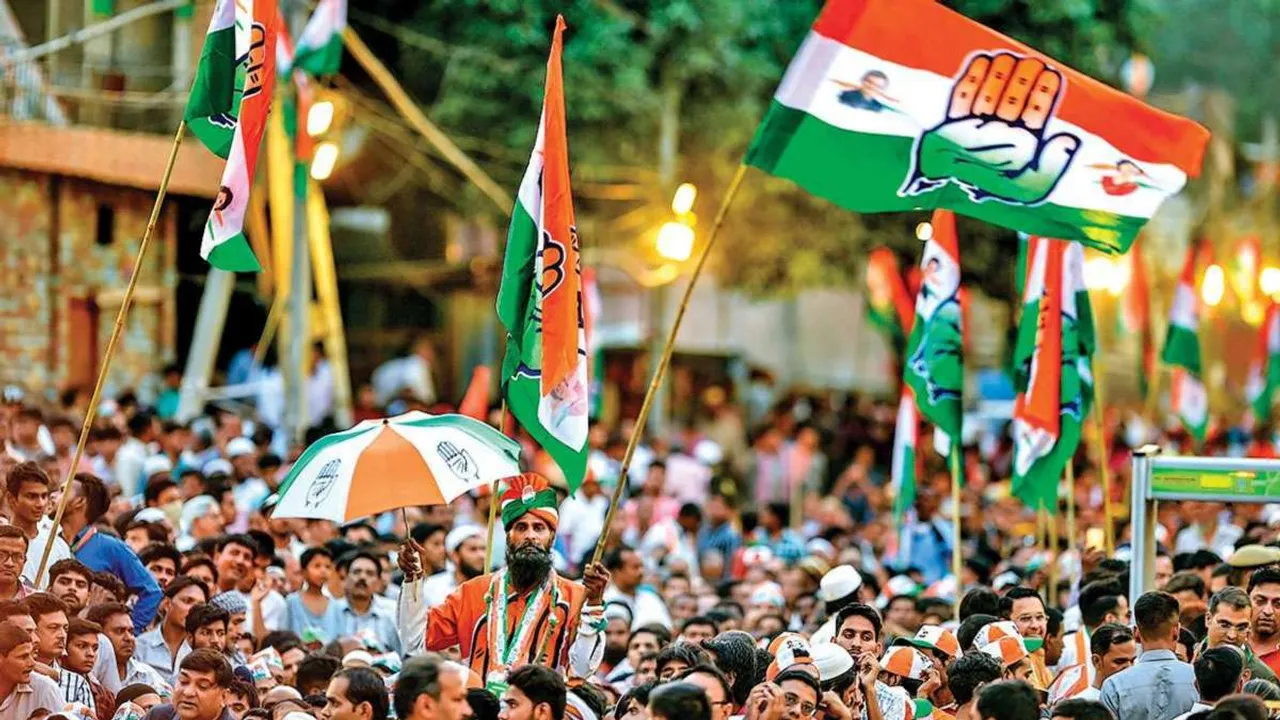 New Delhi: The Congress party's strategy to not contest the zila parishad elections in Haryana on its symbol seemed to have backfired. In terms of both optics and perception, the move has hurt Congress as the results showed that the party had failed to open its account.
Out of the total 411 seats, the ruling Bharatiya Janata Party (BJP) contested 102 and emerged victorious on 22. The Aam Aadmi Party (AAP) contested 100 seats and bagged 15.
The Indian National Lok Dal (INLD), which contested 72 seats, registered victory in 14.
For the BJP, the poll outcome has not been on the expected lines though the ruling party claimed that its candidates had won a majority of seats. The AAP is a visible gainer, and its leaders were upbeat over the results.
The Congress had taken a conscious call some time ago that it will not contest the local bodies elections on its symbol in Haryana. Former chief minister Bhupinder Singh Hooda has been a strong votary of the argument that a loss in municipal, panchayat and zila parishad polls will send wrong signals to voters and demoralise the Congress cadre and, therefore, such elections should not be contested on party symbol.
His suggestion was promptly accepted, though senior leader Kumari Selja was said to have opposed the move on the ground that it will push away the dedicated Congress voters to other parties and candidates.
Her views were echoed by some other leaders who insisted that there should be no confusion among the voters about the candidates. They further argued that the move gives a chance to those supporters who go solely by the Congress symbol to shift their allegiance.
It is imperative for a political party to hold on to its support base and contest all the elections on the party symbol to stay connected to the voters.
However, Hooda vetoed the suggestion, but the move has visibly backfired. The supporters of the Congress party seem to have backed certain candidates of some rival parties.
While the BJP and the AAP were celebrating their victories, the Congress is nowhere in the picture. As seen in some states, the AAP has been able to expand its footprint in Haryana at the cost of Congress only.
The outcome of the zila parishad polls does not augur well for the Congress ahead of the 2024 assembly elections and unless the grand old party sets its house in order the electoral slide will continue.