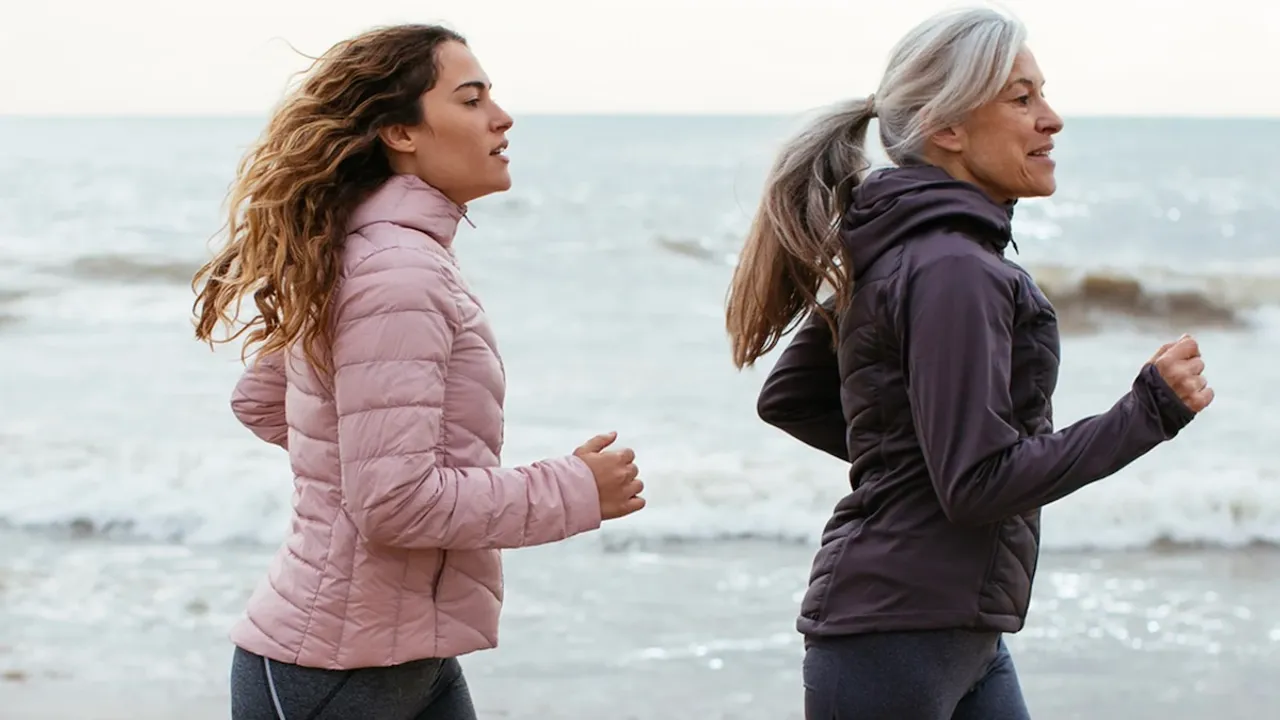 Kolkata: Women are more aware of menopausal issues these days compared to earlier years, experts said on Wednesday on the occasion of 'World Menopause Day'.
Menopause, a natural phase in every woman's life when ovaries stop making estrogen and other sex hormones, typically occurs between the ages of 45 and 55.
"Our data from the clinics underscores the significance of this issue. Over the past five years, we have witnessed a 30 per cent increase in women seeking guidance and treatment for menopausal symptoms (in Kolkata)," Dr Swati Mishra, Consultant at Birla Fertility and IVF Clinic told PTI.
Women during menopause often experience a range of challenges - from hot flashes and mood swings to sleep disturbances and osteoporosis concerns, she added.
"In recognition of World Menopause Day, we delve into the significance of this occasion in the context of women's health. This day serves as a pivotal moment to address the often-overlooked challenges that women face as they navigate the transition into menopause," she said.
Talking to PTI, senior obstetrician-gynaecologist Dr Pervinder Kaur said that she gets a monthly average of 25-30 patients approaching her with menopause issues.
"More and more women coming to us with menopause issues now. We are also getting more women enquiring about early menopause. This is a very positive sign as it gives us as well as the patient much time to deal with it," Kaur said.
World Menopause Day is observed each year on this day primarily to raise awareness levels of those experiencing menopause besides removing the stigma in order to improve their health and well-being.
According to Dr Mishra, society needs to foster a greater understanding of menopause and its impact on women's lives.
"Menopause is not just an endpoint. It's the beginning of another journey for women. It's a phase that can be physically and emotionally demanding. By raising awareness and offering support, we empower women to manage these changes more effectively," she said.
Dr Arathi Bharat, consultant-obstetrician & gynaecologist, at Motherhood Hospitals, said, "Studies show that the incidence of depression doubles during menopause. Another frequent menopausal symptom is mood swings. Anxiety, despair, and irritability can result from low estrogen levels. Moods can vary widely and alter quickly." Dr Bharat emphasised the need to raise awareness about menopause of women besides training medical staff to address it.
"It is crucial to give postmenopausal women hope and to eradicate the stigma associated with menopause. Ignorance can result in incorrect symptom identification and, occasionally, harmful health effects. Due to conflicting information, several women have suffered anxiety. Women's mental health must be given priority at this time of life," she stated.