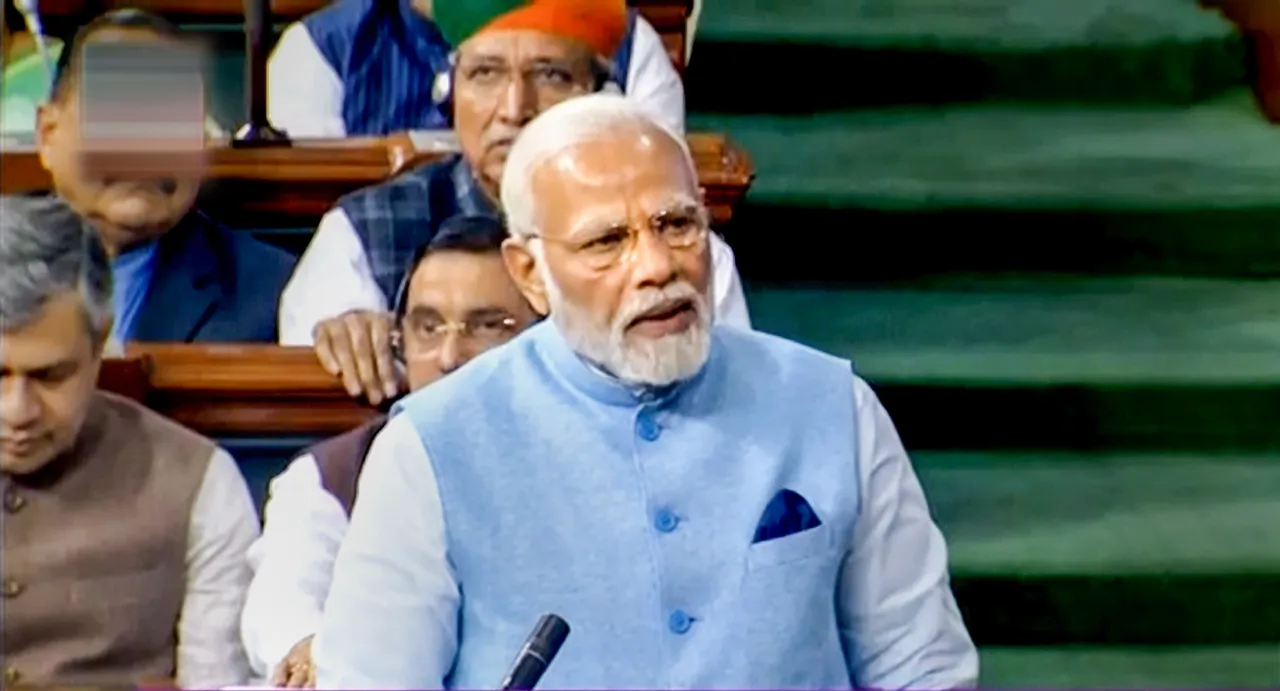 New Delhi: Prime Minister Narendra Modi on Wednesday said the world was seeing its prosperity in India's growth story but a few "frustrated" persons were not ready to accept the achievements of the nation.
Replying to the debate on the Motion of Thanks on the President's Address in Lok Sabha, Modi said the world was looking at India with hope amid instability in some parts of the globe due to the once-in-a-century pandemic and conflicts.
The prime minister said India was emerging as a manufacturing hub and the world now sees its prosperity in the country's growth.
"But some people who are neck deep in frustration refuse to accept India's growth story. They cannot see the achievements of 140 crore Indians," Modi said, targeting the Opposition.
He said President Droupadi Murmu's address to Parliament was an inspiration for everyone.
Raising slogans, members of the BRS, Left parties and some members of the Congress walked out of Lok Sabha in protest as the prime minister was speaking.