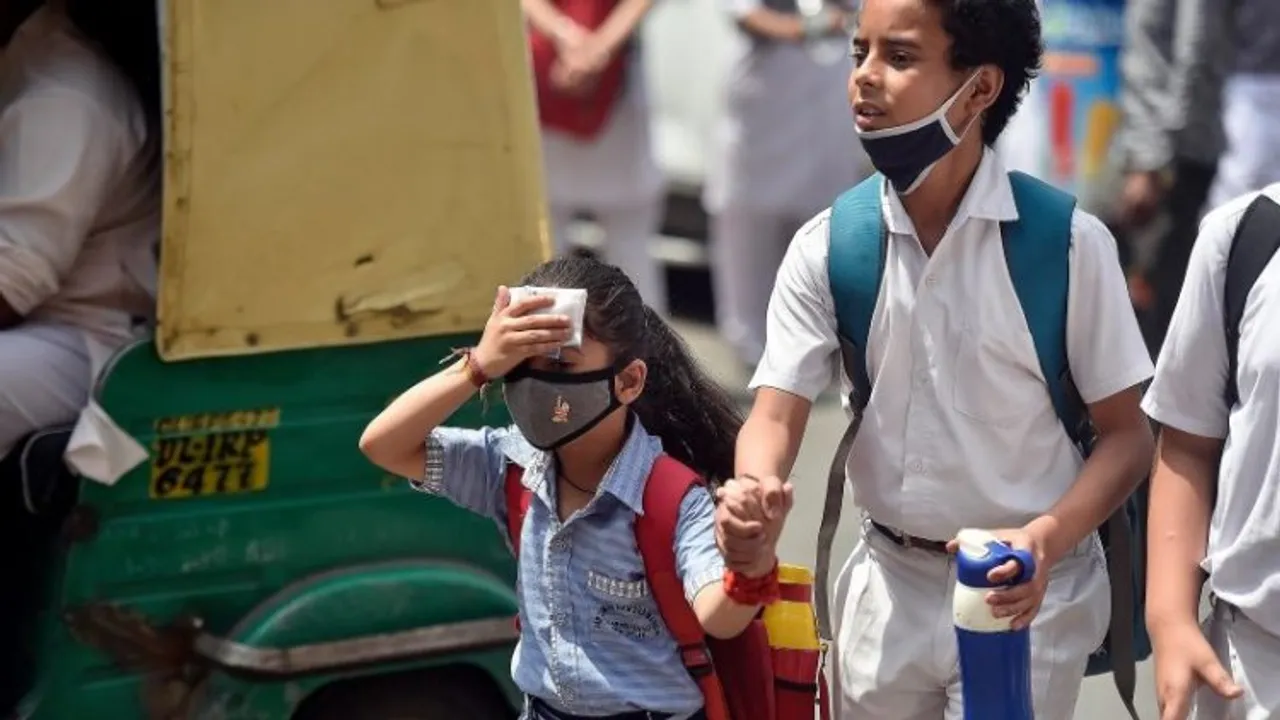 The Delhi government announced to launch 'Mission Buniyaad' to improve the learning skills of children studying in state and municipal-run schools.
This mission is aimed at bridging the learning gap that widened due to COVID-19 and improving the reading, writing, and basic mathematical abilities of children from Class III to V.
Objectives of Mission Buniyaad include ensuring that children strengthen their foundation, instead of getting burdened by syllabus, and periodic assessments to check the progress of these children.
Due to the pandemic and consequent closure of schools, there has been a "huge gap" in the education of children in the last two years, as stated by officials.
Classes will be held for students in Grades 10 and 12, under Mission Buniyaad, and summer camps for Classes 3 to 9 will be conducted till June 15. Teachers have been asked to submit progress reports by June 18, as per the circular issued by the directorate of education.
Schools in Delhi were scheduled to go on vacation from May 11, 2022, till June 28, 2022. But the decision has now been changed by the authorities.
The Delhi government has extended the working days for the students and teachers till June 18, 2022, to bridge the academic gap and cover the loss caused due to the Covid-19 pandemic. The Delhi Directorate of Education, DoE officials have stated that summer classes in Delhi Schools are a must in order to make up for the learning deficit created due to the pandemic and the closure of schools.
According to the circular issued by the Delhi DoE, students and teachers will get only 10 days of summer vacation.
With the Indian Meteorological Department (IMD) declaring a heatwave in Delhi National Capital Region (NCR) from Friday, the Union Ministry of Education has issued guidelines for schools, asking them to relax the uniform norms, restrict outdoor activities and modify timings.
The Centre's guidelines come after parents of children studying in Delhi schools, and other states requested the government last week to either revise timings or to advance summer holidays given the brutal heatwave and high temperatures. Several states, including Haryana and Punjab, have either changed school timings or announced early summer break to protect children from the unrelenting heatwave.
The heatwave had sent the mercury soaring across India, with the temperature in New Delhi rising to 46 degrees Celsius. New Delhi also recorded its second hottest April in 72 years with a monthly average maximum temperature of 40.2 degrees Celsius.
Considering heatwave and record-breaking soring temperature, parents of students at government schools are concerned about their children's health.
Since the classes started under Mission Buniyaad, the students have mixed attitudes about it. They say that students are not being pressured to come to school during this time, efforts are being made to make them a part of it voluntarily.