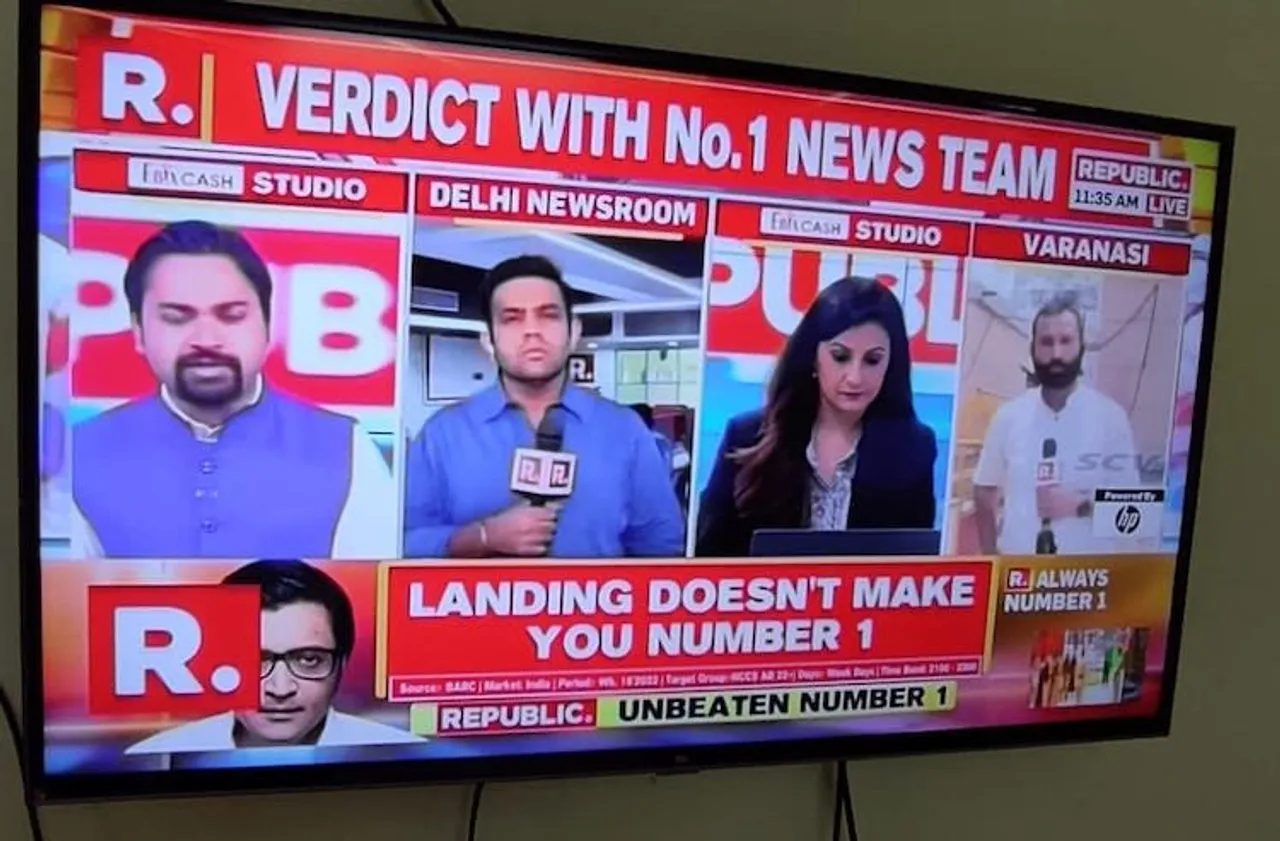 As viewers reject toxic news shown by both Hindi and English news channels run by Republic Media Network, Arnab Goswami is now preaching the industry on content and journalism.
Also read: What's wrong with NDTV sources?
Arnab Goswami-owned Republic Media Network has seen its viewership shrinking in the last two weeks for both its English and Hindi channels.
In English, Republic TV lost the race to No. 1 and in Hindi, it has dropped to No. 5 from its erstwhile second position.
The baffled Editor-in-Chief and owner of Republic, which thrived on the back of using landing page and showing toxic and hate content 24x7, is now claiming otherwise.
Restricted use of the landing page is being done by the industry as a tool of promotion for long. But it got controversial and grabbed negative headlines after Arnab Goswami used it brazenly for the launch of Republic, doubled with several illegal practices including multiple LCNs to boost the viewership.
On Friday, the channel ran tickers saying that "Money will Not Buy you number one slot", "Landing page doesn't make you number one" and "Money Fails Content Wins".
Ironically, Goswami undertook a massive landing to spike the viewership of his channel, doubled with several illegal practices including multiple LCNs, as per the proof submitted by Mumbai police in its charge sheet.
In a charge sheet filed by Mumbai Police, which also includes phone records, Arnab Goswami had told Partho Dasgupta in one of the WhatsApp chats that he's taken the largest landing in West Bengal on the ICNCL cable network.