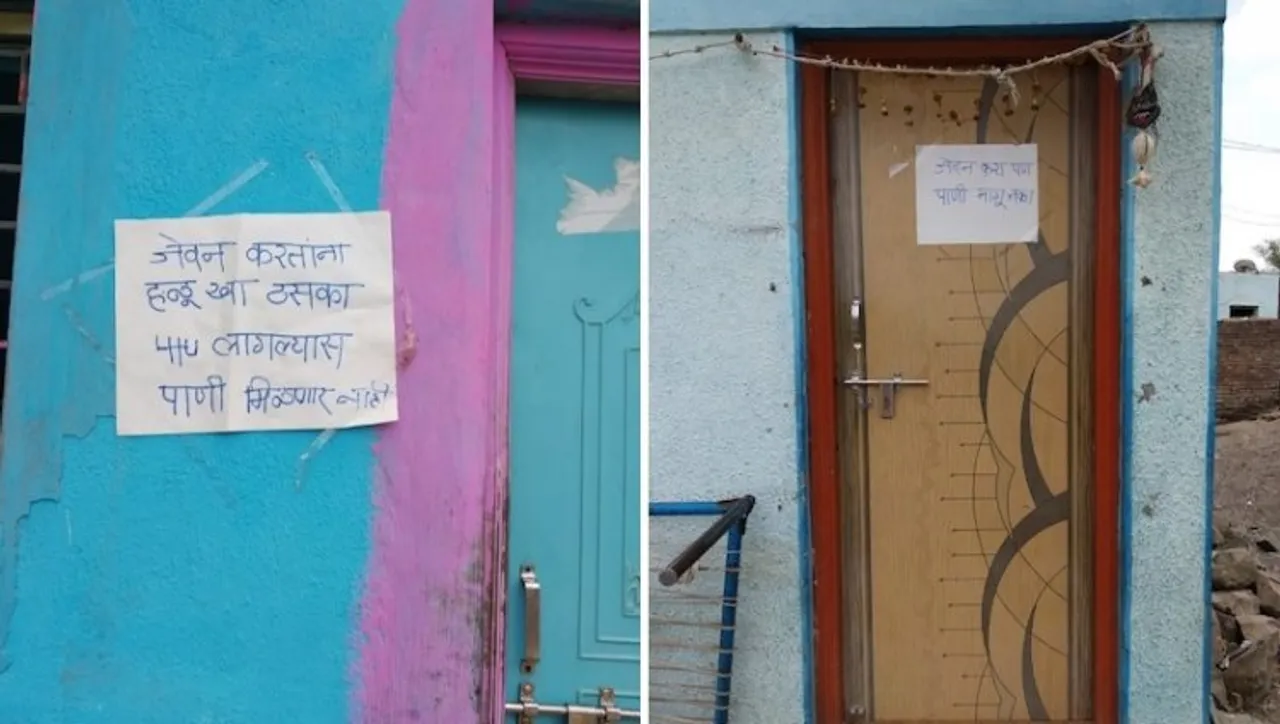 Pune (Maharashtra): With the temperature already hovering above 43 degrees Celsius, the wells and hand-pumps have gone dry in several villages of Maharashtra. The villagers of Parundi in the Marathwada region are left with no other option but to write on the door, "Welcome to our home, have food but don't ask for water".
Raghunath Pandhare, one of the villagers, said that acute water shortage even before the start of summer is making the situation worse every day.
"We started facing acute water shortage at the end of February as most of the wells and hand pumps went dry. We can't afford to buy a water tanker. Hence we are requesting people, don't ask for water."
The main source of income for villagers is agriculture. The water crisis has brought all this to a halt.
Narayan Anawade, 49, another villager, said, "Yes, we have a tradition to welcome our guests with water. But we are extremely sorry. We can offer them food but so sorry for the water."
Narayan was dependent on agricultural labour activity. He used to work in neighbouring villages. But because of the acute water shortage, he has no work at all.
Parundi, with a population of around 2,500 people, is among the drought-affected villages in the Marathwada region of Maharashtra. However, considering the acute water shortage, villagers have decided to migrate to the prosperous cities in Western Maharashtra like Mumbai, Pune, and Kolhapur. Rearing of animals has also become difficult considering fodder and water shortage.
Those who can afford to buy water tankers are entirely dependent upon private suppliers, who charge Rs 500-600 for 2000 litres of water.
Aurangabad received 607mm of annual rainfall during monsoon 2021. The district gets an annual average of 725 mm of rainfall. The two main sources of water Jayakwadi Dam and Majalgaon Dam running rapidly dry.