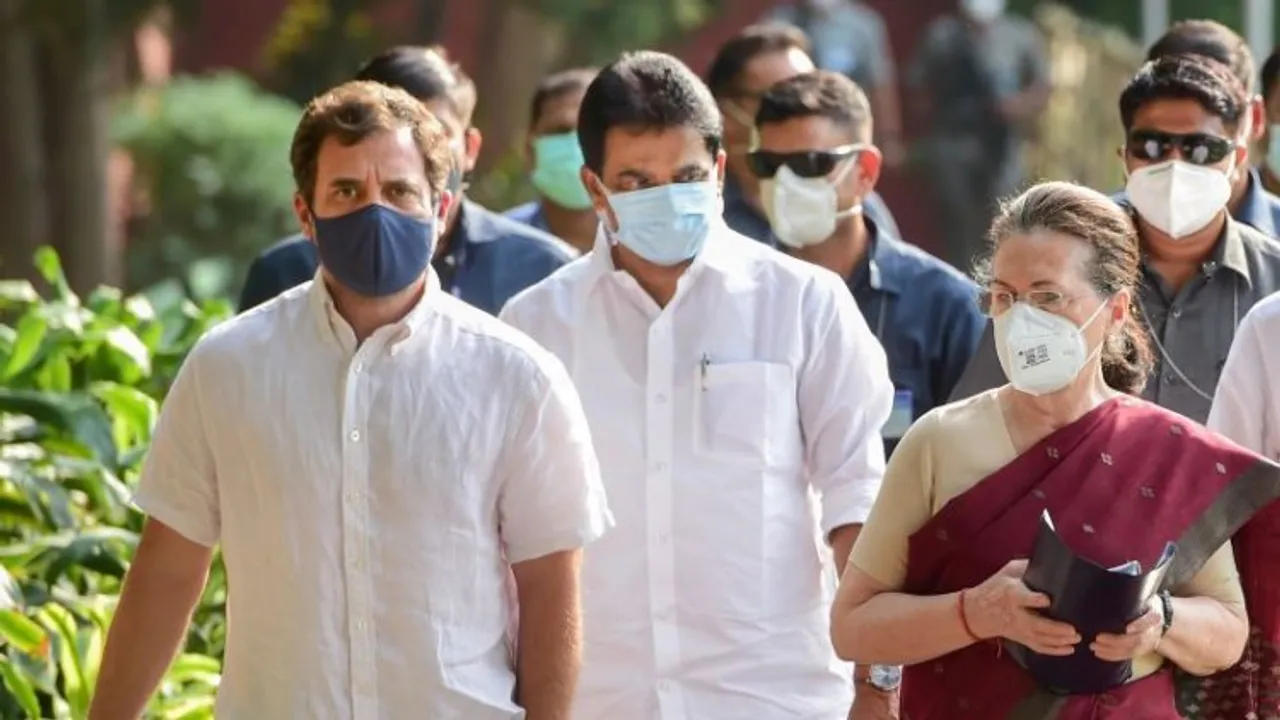 The alleged tampering of electronic voting machines (EVMs) is back on the Congress' agenda as the grand old party is set to discuss the issue at its three-day 'Chintan Shivir (brainstorming session)' at Udaipur, beginning May 13.
The party is expected to deliberate on the need to initiate a massive nationwide campaign to seek the restoration of ballot papers instead of EVMs in all future polls.
The Congress has repeatedly alleged that the ruling Bharatiya Janata Party (BJP) "manipulates" the EVMs to its advantage, a charge vehemently denied by the Election Commission of India (ECI).
After the 2019 Lok Sabha polls in which the BJP won 303 of the 543 seats with the Congress just managed to bag 52 seats, the grand old party had decided to escalate the demand for replacing the EVMs with ballot papers and take other parties also on board.
However, the campaign soon fizzled out as not many opposition parties were ready to go with Congress on this issue.
For its part, the ECI has ruled out any possibility of the alleged tampering of the EVMs and had even thrown a challenge to the opposition parties to prove their claims.
The Supreme Court too in April 2019 raised the physical counting of EVMs using a Voter-Verified Paper Audit Trail (EVM-VVPATs) in constituencies from one to five on a plea by the opposition parties, but in May same year turned down a petition for an increase in random checks to at least 50% EVMs.
At the Udaipur 'Chintan Shivir', the Congress is going to firm up its strategy to take its demand forward. 
After the session, Congress is likely to call a meeting of the opposition parties on the issue.
Several opposition parties, including Congress, Trinamool Congress, Samajwadi Party, Nationalist Congress Party, and Telugu Desam Party, are likely to approach the court to challenge the provisions of those provisions of the Representation of the People's Act that led to the introduction of EVMs.
Congress leaders say that they have got some "solid evidence" to prove their claim of alleged "tampering of EVMs and theft of votes" in the just-concluded assembly elections in Uttar Pradesh.
And why are they challenging something that their party-led government introduced, Congress leaders argue the technology then was very safe but with its advancement, it has become very easy to tamper EVMs.
It remains to be seen if the Congress this time manages to get other opposition parties on board on the issue, and launches a vigorous campaign for the restoration of ballot papers.