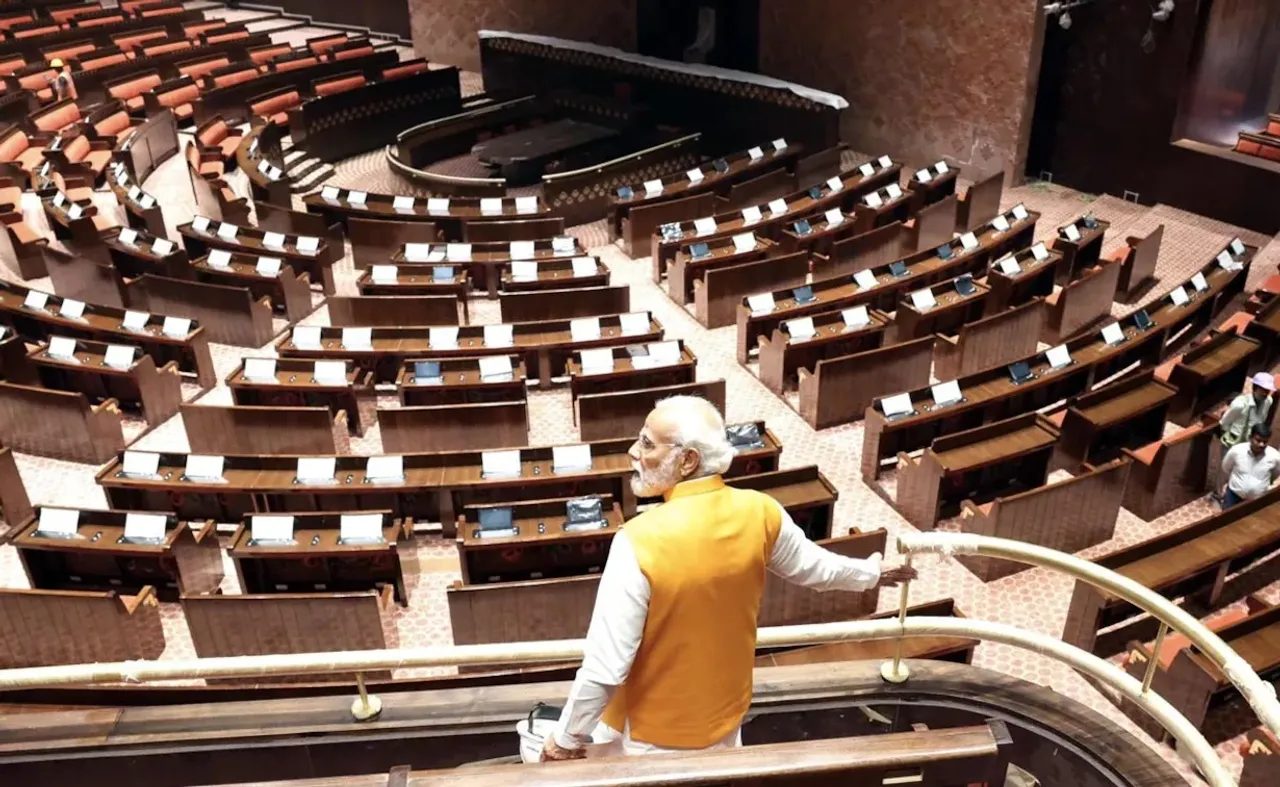 Kolkata: As per the latest reportage, around twenty opposition parties will be boycotting the inauguration of the new Parliament building. Without immersing into the semantics of the motive, stated or actual, the logic is incorrigibly baffling.
The Parliament, apart from every other institutional virtue, is the workstation of elected representatives and a giant multi-stakeholder boardroom. If the opposition is serious about a united front for 2024, here is where much of the groundwork will take place. Sound combative logic suggests that attending would have led to better media and intra-party mileage, a bullish sign of genuine competitiveness.
A significant point of contention seems to be the inauguration by the PM and not the President, a debate at large on the guardianship of democracy. Not being a constitutional expert, a solitary simplistic explanation does top the charts, in defence of the current stance. It cannot be denied that the PM is a rigorously-elected choice of the people and therefore a legitimate torchbearer of a functional democracy, and this must qualify as globally acceptable credibility.
Then, of course, there is the aspect of ethical decency, as the Parliament is surely over and above political or ideological differences, which incidentally are markers of good health in any non-autocratic state. Even the greatest marriages thrive on a culture of consistent discord and the affairs of the state are clearly not different, if everybody agrees always then we surely have a problem. Just as diverging political parties unify during wartime, over a temporary truce, it would be enriching to witness an encore in this significant episode of peacetime.
Equally valuably, such provocative actions are aviation turbine fuel for India haters and baiters, as we gain success these tribes swell. By any comparative parameter, India is a successful nation - there are far too many data points and experiential anecdotes that verify this pattern. But immature acts such as this boycott encourage our global enemies to unleash damaging propaganda, with the tacit help of a few NRIs as well. At some point, we must learn to thrive in a dual identity, where a nation-first projection can co-exist with intense internal disagreements.
Today's tendency for unparliamentary conduct extends way beyond this matter and has disturbingly penetrated many a code of gentility. Assemblies routinely witness altercations, both verbal and physical, as debates rapidly degenerate in both acumen and decorum. The concept of a learned speech or a fiery debate, laced with depth and wit, seems to be evaporating and a transactional temper increasingly influencing the proceedings of such noble institutions. This must be addressed sincerely, perhaps as a preliminary step towards restoring restraint in both words and actions.
In the media domain, both social and regular, this diminishing trajectory of civility is rather omnipotent. We see this on Live TV every evening and a cursory diversion to BBC, CNN, Deutsche Welle and Al-Jazeera proves that we are an unfortunate exception. Social media observations routinely digress to abuse and we see this for politicians, brands and even Shubnam Gill's sister. In the Global Happiness Index, however, skewed it may be, India is at an alarming rank of 123, resembling the Football team's appalling FIFA position of 106. Perhaps there is a correlation with unfulfilled aspiration leading to constant venting, common in high-opportunity economies or maybe there is a dip in plain old decency, from education systems to family training.
So, how can the culture of 'parliamentary' conduct be suitably restored, across all echelons of national interactions? As suggested, the home and school must play a more aggressive role, an old-fashioned dose of moral science surely in order. Employers must have stringent codes of conduct for those on the payroll and this extends to post-work conduct, including pub rage and road rage. Those running fish market TV debates must be censured by a code of conduct that forbids verbal hooliganism, and we do know that a couple of news channels manage bulging TRPs without a show of bulldozer emotions. This is actually a crisis way worse than corruption, as it has the potential to exclude nobody, as the rising incidences of physical abuse ably confirm.
On the new Parliament though, the inauguration of this conversation, it would be totally befitting if the entire spectrum of Indian democracy would be present at the kick-off. While engaging in virulent protests and orchestrating objections if deemed fit, appropriating the opportunity to make an incisive statement of agenda.
To quote Edmund Burke, "Parliament is a deliberate assembly of one nation, with one interest, that of the whole; where, not local purpose, not local prejudices ought to guide but the general good, resulting from the general reason of the whole.' More simply, this institution deserves both respect and love, when well done 'unparliamentary' may well be wiped out from every civil vocabulary.