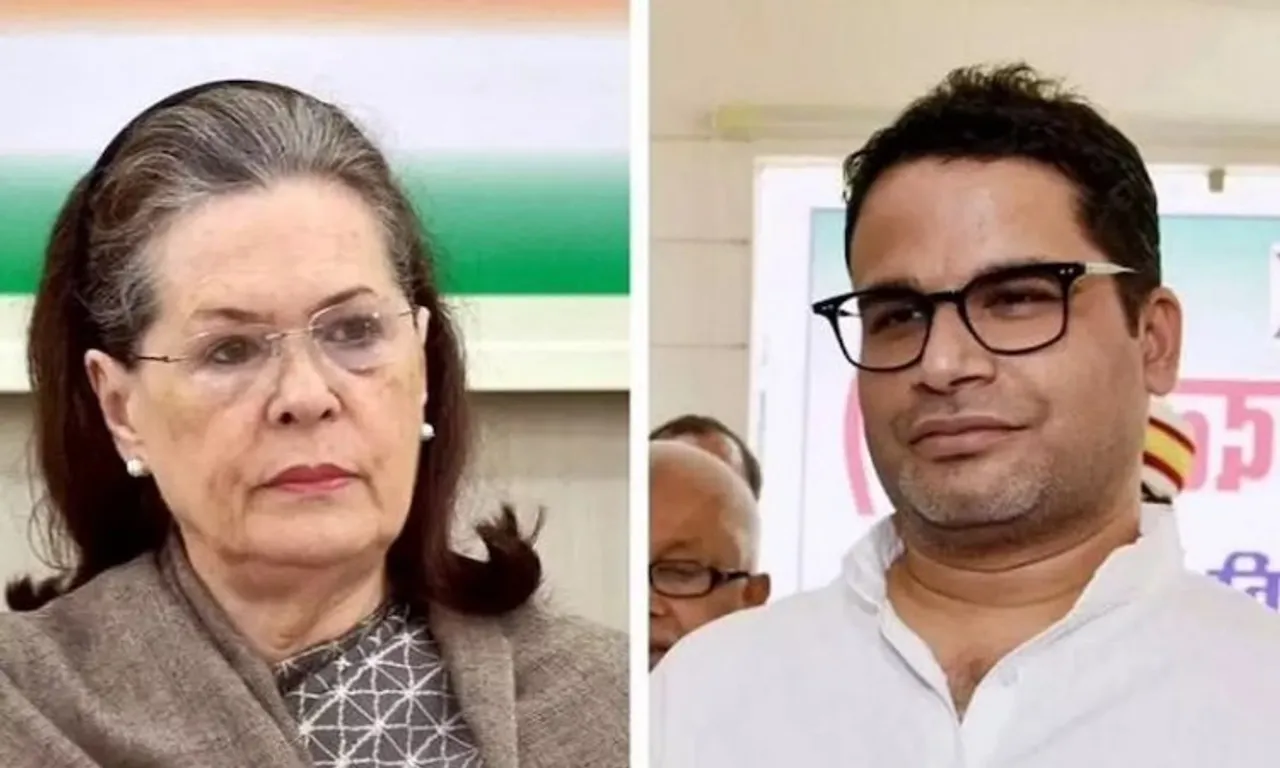 The Congress-Prashant Kishor (PK) saga may be over for now but one question that is on the minds of many people is why did a 137-year-old party that played a leading role in India's freedom struggle and governed the country for many years needed a political consultant to suggest a revival plan and tell it how to fight an election?

Perhaps one of the arguments could be that the country's oldest political party needed fresh ideas from an outsider to not only address its leadership crisis but also stem the electoral slide that has set in after its worst-ever electoral drubbing in 2014.

But then this isn't the first time that Congress is facing such crises. The party has survived big blows at different phases of its history.

Take for example a recent one. When Sonia Gandhi took over as its president in 1998, the Congress was in total disarray. The already fragmented party witnessed another split after Sharad Pawar, PA Sangma and Tariq Anwar opposed her projection as the prime ministerial candidate, ostensibly on the grounds of her foreign origin.

She resigned from the post and took it back only after much persuasion. The party expelled the trio who later formed the Nationalist Congress Party (NCP).

Some months later, Congress tied up with the NCP in 1999 to form a coalition government in Maharashtra. That alliance continues till now.

In 1998, the party was in power in just four states - Madhya Pradesh, Odisha, Mizoram, and Nagaland. By 2014, Gandhi had steered the Congress to victories in the 2004 and 2009 Lok Sabha elections and brought the party back into the centre stage of Indian politics.

Sonia Gandhi didn't need any Prashant Kishor or PK to do that though she had late Ahmed Patel to execute her plan. That is not the case with Rahul Gandhi who is surrounded by a band of foreign-educated professionals and does not have any political person on his team.

There was a time in Sonia Gandhi's previous tenure when the Congress-ruled 15 states. As of now, it is in power in two states – Rajasthan and Chhattisgarh – and in the ruling coalition in two other states – Maharashtra and Jharkhand.

In 2004 particularly, the then prime minister Atal Bihari Vajpayee and the BJP-led NDA looked unbeatable with its "feel good" and "India shining" campaigns but Sonia Gandhi's 'aam aadmi' slogan trounced all.

Ahead of the 2014 Lok Sabha elections, she had taken a backseat due to her ill-health and virtually handed over the reins of the party to Rahul Gandhi though the formal takeover took place in December 2017. But within a span of 16 months, she was back at the helm after Rahul Gandhi resigned from the post in May 2019 owning responsibility for the party's debacle in the Lok Sabha elections.

It is a fact that the present BJP has changed the rules of the game and both Prime Minister Narendra Modi and home minister Amit Shah have turned the party into an election-winning machine due to their 24x7 commitment.

That is lacking in the Congress right now. While Sonia Gandhi, 75, is managing the party despite not being in her best health, Rahul Gandhi's vanishing acts have demoralised the cadre.

But does it mean that the Congress high command has to outsource the leadership to an outsider through lateral entry?

The Congress leadership was banking on Kishor to firm up its poll strategy for the 2024 Lok Sabha elections and not engage him in running the day-to-day affairs of the party.

Kishor perhaps thought otherwise. With the Congress much weakened now, he probably smelt an opportunity and that is why sought a top post not less than a vice-president for himself.

If certain media reports are to be believed, Kishor had also demanded Priyanka Gandhi Vadra and not Rahul Gandhi as the next Congress president. If true, he had literally sabotaged his entry into the grand old party as no Congress leader would have agreed to such a proposal.

That said, Kishor is known to be a control freak and had even sought absolute powers from the BJP after its victory in the 2014 Lok Sabha polls.

He had apparently suggested to the BJP leadership to make him the head of a panel that would not only devise government schemes but also execute those.

In other words, he wanted Modi to outsource governance, and in a way render then BJP chief and now union home minister Amit Shah powerless. What happened next is known to everybody.