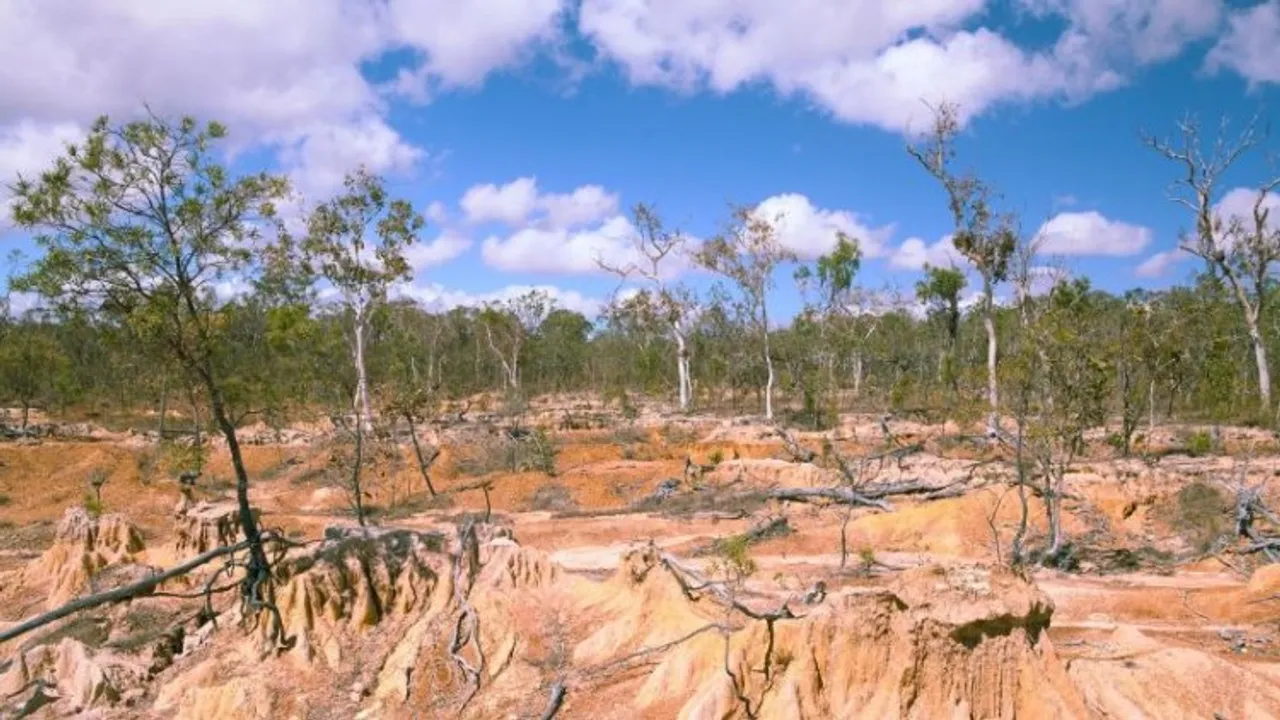 Ranchi: Jharkhand, which was named after its geographical coverage of jungle after it was carved out of Bihar in 2000, is grappling with the challenge of forest desertification.
A clear hint of the serious environmental imbalance has come to the light in the recently released report, India State of Forest Report (ISFR-2021). The report states that Jharkhand has forest cover on around 12,282 square kilometers of land out of the total 22390 sq. km area demarcated, as recorded forest land. This means, that around 48% of the geographical area recorded as forest land does not have good vegetation.
Though the report states that the forest and tree coverage in Jharkhand has increased by 110 square km in 2021 as compared to 2019, it was mainly attributed to afforestation activities, plantation drive, and agroforestry activities in non-forested areas. The overall forest cover stands at 23,721.14sq km. However, the very dense forest (VDF) coverage has also dipped by 2 square km in the same period.
"A critical assessment of the report makes it clear that around 10,108 sq. km (48% of the total forest area) recorded as forest land has run short of vegetation and tree canopy. The report states that tree canopy and jungles come up on around 11,439 sq. km area, which are not recorded as forest land," explained a retired Principal Chief Conservator of Forest (PCCF), Jharkhand, UR Biswas, adding that the state used to spend around Rs 100 crore on tree plantation annually.
Many environmental groups have raised the concern over continued depletion of tree and plantation coverage in the recorded forest area due to reckless mining, the state forest department is yet to undertake any assessment of how the recorded forest area is facing desertification and its impact on climate change. "The state government is not worried as the survey report stated that Jharkhand has forest coverage of around 29.76% of the total geographical area of 79,716 sq. km," said an environmental activist.
The report said that Jharkhand continues to boast of 2601 sq. km of VDF (the area having canopy coverage of more than 70%) and 9,689 sq. km of moderately dense forest (MDF-area with canopy density between 40-70%) and 11,431 sq. km of open forest (OF-with tree canopy between 10-40%). "However, it categorically states that around 1187 sq. km VDF, 4503 sq. km of MDF, and 5749 sq. km of OF falls beyond the recorded forest area of the state," said the retired PCCF, adding that the state government should launch a drive to rejuvenate the original forest cover in recorded forest areas for proper growth of the wildlife and maintain the ecological balance.