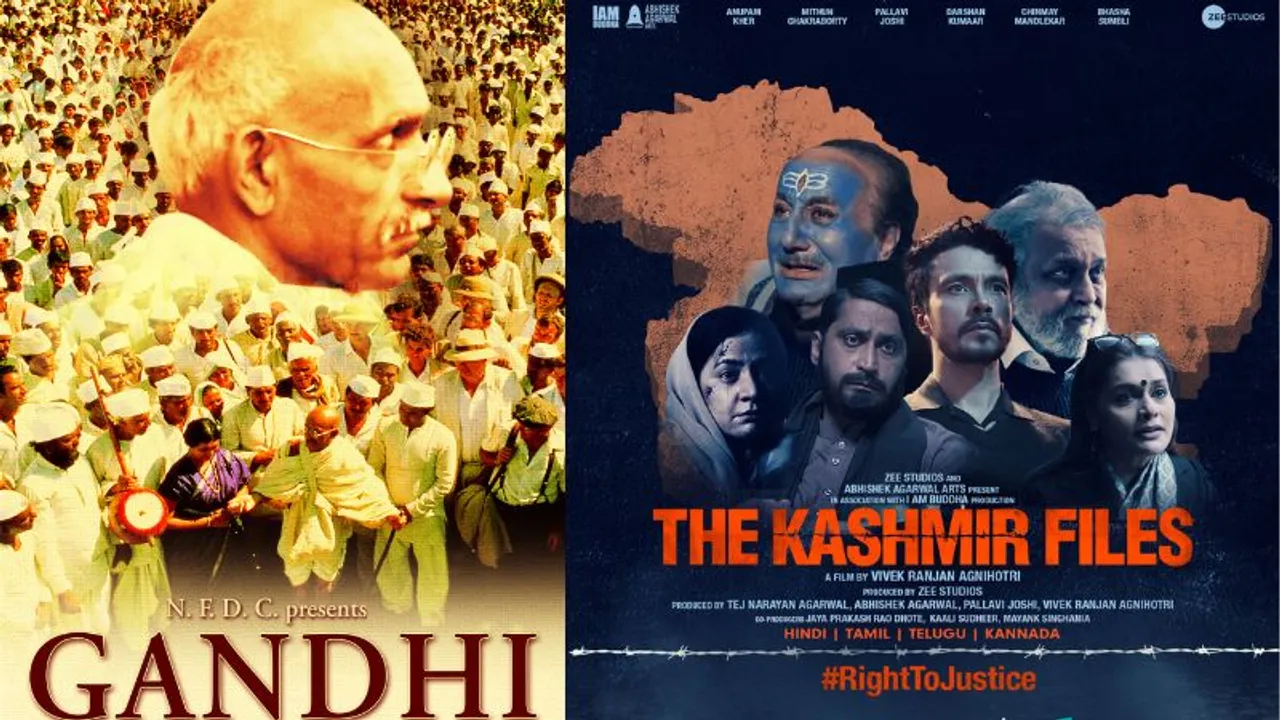 Kolkata: Exactly 40 years ago, Richard Attenborough's 'Gandhi' was released in India and other parts of the world. Quite apart from every other notable credential, it was a full-fledged propaganda film commissioned by the Congress Government.
A senior Indian bureaucrat based in London, Motilal Kothari, was passionate about this project and got the eventual director well interested during Nehru's lifetime. Funding and sundry barriers delayed the kickoff till Indira Gandhi provided the necessary momentum, with NFDC footing a few million dollars ( reportedly 10) of the extravagant bill. Naturally, it stands to reason that favoured Congressmen and Lord Mountbatten came across as unabashed heroes while a certain Subhas Chandra Bose did not even feature in the narrative.
Due to its global stature, it does stand as a de facto refresher course on our transition history, just as Schindler's List is for the horrific Holocaust. It is certainly a scintillating story but surely one-sided and an alternate source code would have given the significant 'violent' martyrs due credit for their efforts. Rather predictably, the inconvenient events like the Naval Mutiny, inspired by the INA, did not pass muster and Mohammed Ali Jinnah was projected as a cynical and ruthless villain. Slick production and world-class acting won over the Academy but that could well have been for a work of fiction, as the validation of fact does not feature in film appreciation or evaluation.
Actually, what I found most appealing about the creation is what I now consider to be the most repelling and do let me elaborate. In the 1980s, we were deeply hungry for global recognition and patronage, especially from our erstwhile masters, and this was a pattern that continued for cricket, travel and naturally cinema. A critique of Gavaskar by Robin Marlar was pure gold and that is exactly why the iconification of our national hero by a knighted Englishman was an act of supreme, almost divine credibility. This is possibly why, even in firebrand Calcutta, the dismissal of the local hero was allowed to pass by, no demonstrations in the periphery of Globe Cinema.
But today, four decades down the alley, our self-confidence as a sovereign nation has solidified wonderfully and no longer are we suckers for the white man's endorsement. Netaji's multiple biopics were concocted by the likes of Shyam Benegal, erudite folks who are sufficiently exposed to infuse both gravitas and exploration, globally glorious. If some sundry US or UK critics find our outcomes good or bad, that is an incidental occurrence, potentially more lucrative for them than valuable for us, the IPL being proof of concept.
The Father of our nation is a much-respected figure and a beacon for much of the goodness that our country wonderfully epitomises. His worldview was indeed legendary and inspirational, a dose of collaborative camaraderie that superseded the traumatic warfare ordeals. As depicted wonderfully in Ambi Parameswaran's book on personal branding, he was indeed a benchmark identity, successfully curating a diverse set of abilities in a single enduring persona. An inspiration for Nelson Mandela and many other world leaders, as well as common folks who live ordinary lives.
But the biopic on his life does considerably demean the epic, as it is mired with a Gandhi-Nehru agenda, rife with exclusionist joblists. Our freedom was rigorously earned by a combination of the Mahatma's vision and relentless anecdotes of the martyrs, including the spectacular Bose and not excluding the many who lost their lives to Kalapani and other insufferable ordeals.
To manicure a rather long story, it is necessary to note that Attenborough's 'Gandhi' was a manipulated interpretation of history, not a holistic representation. The Oscars may have been flattering, including the one for Bhanu Athaiya, but the narrative often veered to desired fiction. As I sincerely doff my deepest respects to the Father of India, his underwhelming lineage does deserve a sufficient censure.
In case you are wondering if the piece is connected to the flagellation of Vivek Agnihotri's 'The Kashmir Files', please do note that the timelines are purely coincidental. Or perhaps, they are not.