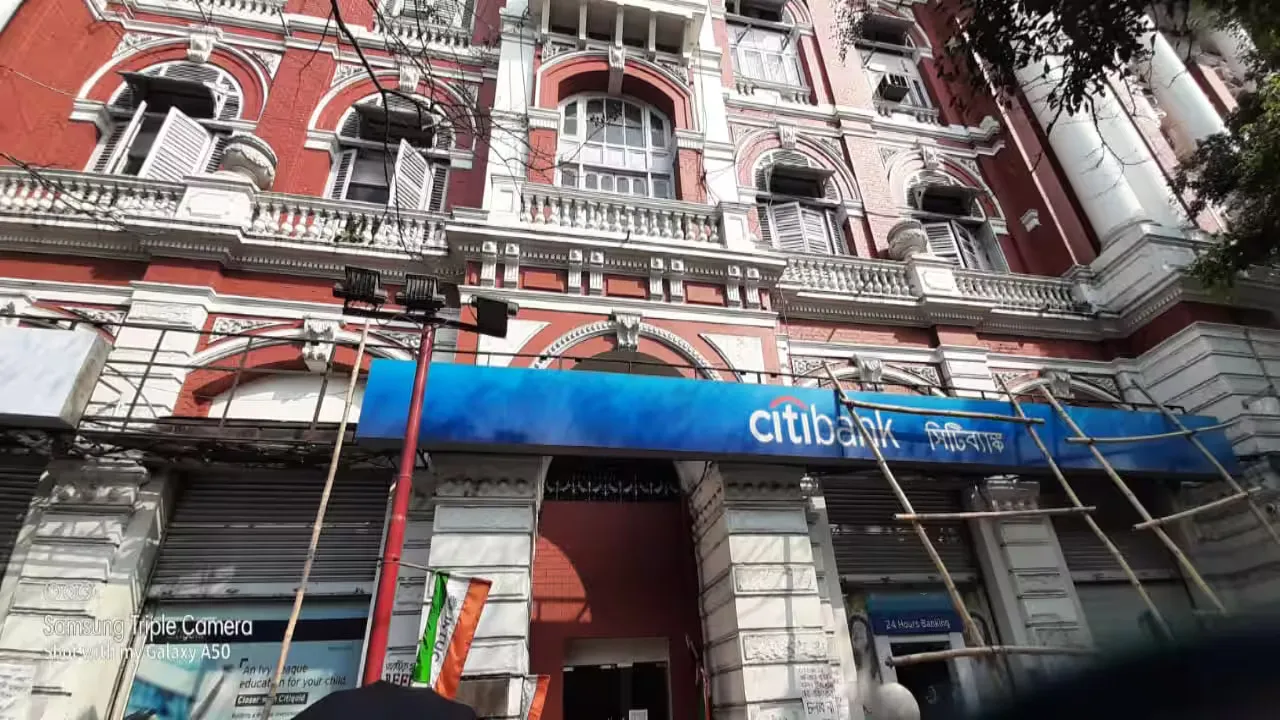 Kolkata: As Citibank symbolically and operationally hands over the reins to Axis Bank, my focus is actually on romance and not a transaction. On how the culture of legacy foreign banks captured the imagination of impressionable urban prisoners in pre-liberalisation India.
When Citi opened its doors in Calcutta ( 1902), it was amongst its early overseas forays, including London and Shanghai. The First National City Bank of New York, born in 1812, had by then, forged a formidable presence in the USA. Most fascinating is its instigation of the American invasion of Haiti in 1915, shortly after it had acquired a controlling interest in that country's sole commercial bank and de facto Government treasury. The 19-year occupation was undeniably brutal and truthfully reinforced the bank's credentials as a gunboat in its own right, occasionally evil but mostly a force of good like funding the Panama Canal.
The Calcutta of 1902 was a major trading hub of the British Empire and indeed the confluence of all political and economic activity. Queen Victoria's 64-year-old reign ended that year and under King Edward VII, fresh momentum was sought in new-age global alliances. Interestingly, the Kanak Building, which houses the retail branch of Citibank, was constructed that very year as The Army and Navy Stores, a cooperative departmental store that would be nothing short of Amazon in brick-and-mortar repertoire. Incidentally, the entity at that time was the International Banking Corporation ( IBC), as US national banks were not permitted to work globally and this became a full-fledged subsidiary in 1918.
Also Read: Axis Bank acquires Citi's India consumer business in Rs 11,603-cr deal
This romance lingered further to the late 1970s and 1980s, when I was first exposed to the universe of foreign banks - HSBC, Grindlays and Citi being the showstoppers. Neither as a customer nor a stakeholder, but purely as an underage observer of the branches, the paperwork and indeed the aura of those who worked in such climes. They qualified charmingly as surrogate Western experiences, ravenously sought by many who dearly sought a taste of the other land. In the same league as the British and American cultural centres and the first generation QSR joints like Big Max and Invader Centre which would have avatars in every city - a taste of foreign finery as we imagined it.
Unlike the chaotic melees of the unrenovated nationalised banks, the foreign versions were eerily quiet, as if a hospital operating room, the silence interrupted by occasional thuds of meaningful stamps. The personnel did look suitably local but their mannerisms and indeed manners were pleasantly unusual - sotto voice and serious, even tellers acting like public school teachers stern on accurate form filling. Much later, I realised that this was indeed the prescribed formula for professional conduct, an exception in those times that is now definitely a standardised norm.
At that time, as schoolboys, the lifestyles of the banking cadre were also rather legendary. The social clubs seemed to have been created for this celestial pool, indeed many were incubated by English bankers of repute. A flair for golf, I suspect now, would have been a qualifying variable as would be the vivid demonstration of public social graces - depicted wonderfully in Satyajit Ray's ' Seemabaddha'. Most clearly, the foreign bank executives were hired for integrated life skills where professional qualification would be on an even keel with character, upbringing and academic pedigree. Small wonder that the most successful icons of this era were routine graduates, albeit from fine institutions and defensible lineage.
All sounding rather elitist and anachronistic, but masala for this infectious air of romance. In the 1990s and beyond, with the winds of change, the quality of folks and processes was supremely top-drawer but less starkly standing out as India was changing at a great pace. Remarkably, they did enforce the freedom of Friday Dressing with the same rigour as the suited uniformity of every other banking day.
In many ways, the foreign banker of that time was the last of the box wallahs, the stiff-upper-lip yet sleeves-rolled-up compassionate administrator. Whether Citibank or Grindlays, both now departed, his was the legacy of the Indian Civil Service, an accelerator of growth with a firm eye on integrity and honour. Indians naturally excelled in this arena and soon succeeded gloriously in global frontiers - not just the stray CEOs but a strong stream of mid-management stalwarts who quickly were at home in the first world. They were the predecessors of the tech and corporate global leaders of our origin - making a mark from the 1970s with much prolificity. Credit must be necessarily bestowed on this cadre culture I am referring to - readymade for even the most advanced banking universe.
Whether Axis bank is able to delight the Citibank customer will be a function of both practice and perception - the former stemming from quality services and the latter, the ability to retain the aura of privilege. The first seems eminently real-time as new-age technology-supported banking and Fintech are reasonably standardised. To seamlessly transfer the values of a 121-year legacy, from a legend of our times, seems well nigh impossible.
Citi has gone to sleep but its romance will never die. Nor will the legend of the foreign banker, an inspirational bridge between business then and now.